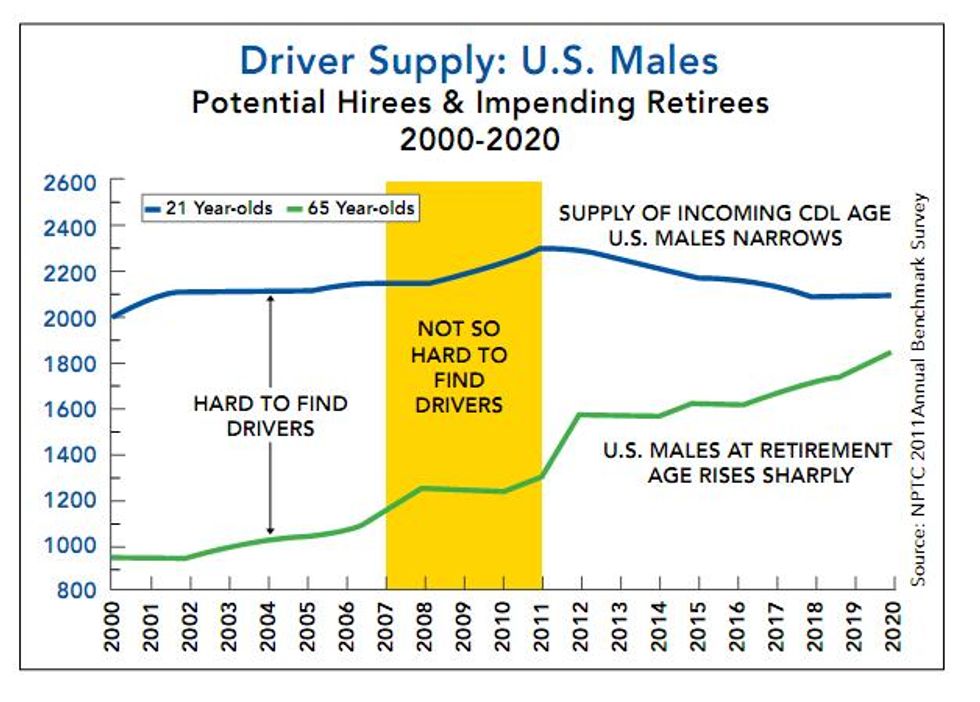 The availability of qualified truck drivers is always a long-term industry concern, but rebounding freight volumes in 2010 have brought the driver shortage issue back to the forefront and numbers continue to rise.
The American Trucking Associations (ATA) reported that the turnover rate for over-the-road truck drivers rose to 79 percent in the second quarter of 2011, the latest period for which figures are available. That figure marks a four-point increase over the first quarter and a three-year high. It is also the third consecutive quarter of increased churn in the driver market.
ATA chief economist Bob Costello said ATA believes the market for quality drivers is getting extremely tight and fleets are aggressively recruiting to fill their openings.
"The slowdown of the economic recovery has affected the turnover rate, but if the economy continues to improve we'll see further tightening in the driver market and a renewed risk of a severe driver shortage," Costello said.
Industry reports estimate there will be a shortage of 111,000 drivers by 2014. According to the most recent industry survey issued by the National Private Truck Council (NPTC), professional drivers are projected to exit the workforce in a growing wave. The first baby-boomers begin turning 65 in 2012, plus the pool of CDL-eligible 21 year olds starts to grow at a slower rate.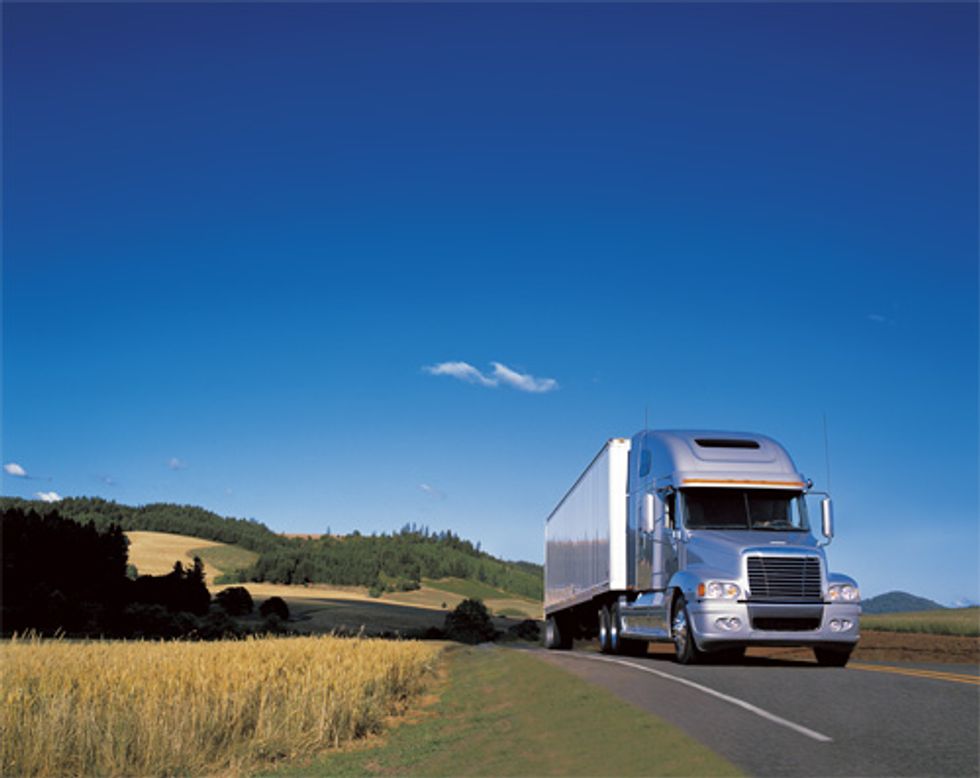 NPTC reported that private fleet owners report retention and turnover rates that are better than their for-hire peers. NPTC members report turnover of 10.6 percent, which is up slightly from the 10 percent reported last year.
"Part of the reason why driver retention remains so positive among private fleets can be attributed to the fact that private fleets continue to be selective about their minimum driver hiring practices – 23 years of age and 2.5 years of experience," NPTC said.
With shorter lengths of haul and better pay, private fleets should maintain an edge, according to the survey. NPTC also reported that driver pay at private fleets continues to increase, with average pay equaling $58,784 and the starting pay holding steady at just under $50,000.
With U.S. government regulations like CSA (Compliance, Safety, Accountability) pushing the industry towards better quality drivers, demand for the best drivers will increase. In addition to recruiting, driver retention is likely to be an important battleground in the years ahead.
To learn more about truck driving opportunities with Penske Logistics, please click here.
By "Move Ahead" Staff