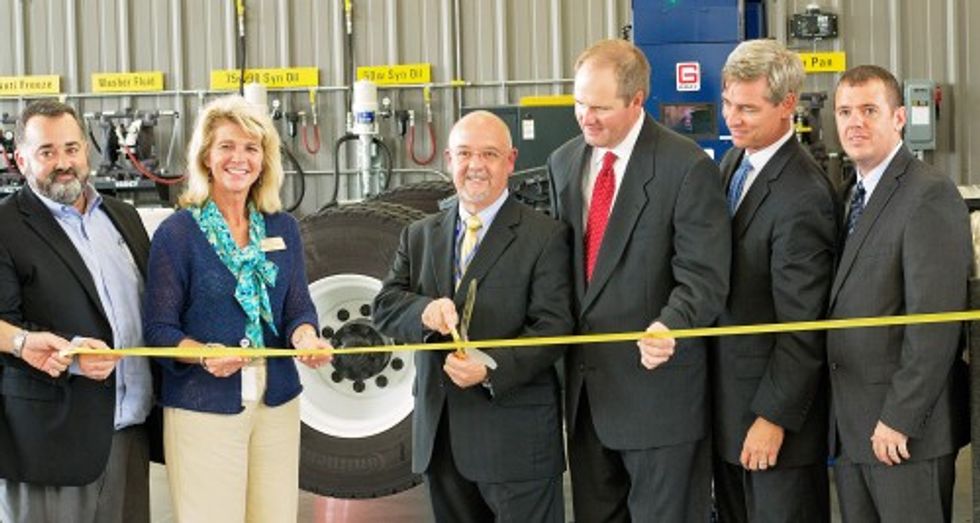 Penske Truck Leasing held a grand opening in Alabaster, Alabama. Posing for a ribbon-cutting photo, from left: Alabaster city manager George Henry and mayor Marty Handlon. From Penske: Chip Jensen, senior vice president southeast region; Keith Kelley, district manager; Jim Lager, senior vice president of sales; and Jason Harvell, district business development manager.
Penske Truck Leasing hosted a grand opening today for a full-service facility in the Birmingham suburb of Alabaster, Alabama. Located at 185 Airpark Industrial Road, in the Interstate Commerce Park, the state-of-the-art facility provides full-service truck leasing, consumer and commercial truck rental and contract truck fleet maintenance services.
"We're opening this building in Alabaster for a number of reasons," explained Chip Jensen, Penske Truck Leasing senior vice president for the southeast region. "There is ongoing growth within the Birmingham region that required a third facility. Now we best can serve customers in a variety of industries. Our building is centrally located near I-65 and other industrial parks."
Facility highlights:
It is 8,480 square feet and housed on 4.7 acres
There are two truck service bays and a wash bay
Single-lane commercial truck fuel island that also provides bulk Diesel Exhaust Fluid (DEF) dispensing
Wireless technology can connect technicians to truck diagnostic and analytic software
Can perform maintenance on alternative-fueled vehicles that utilize Compressed Natural Gas (CNG)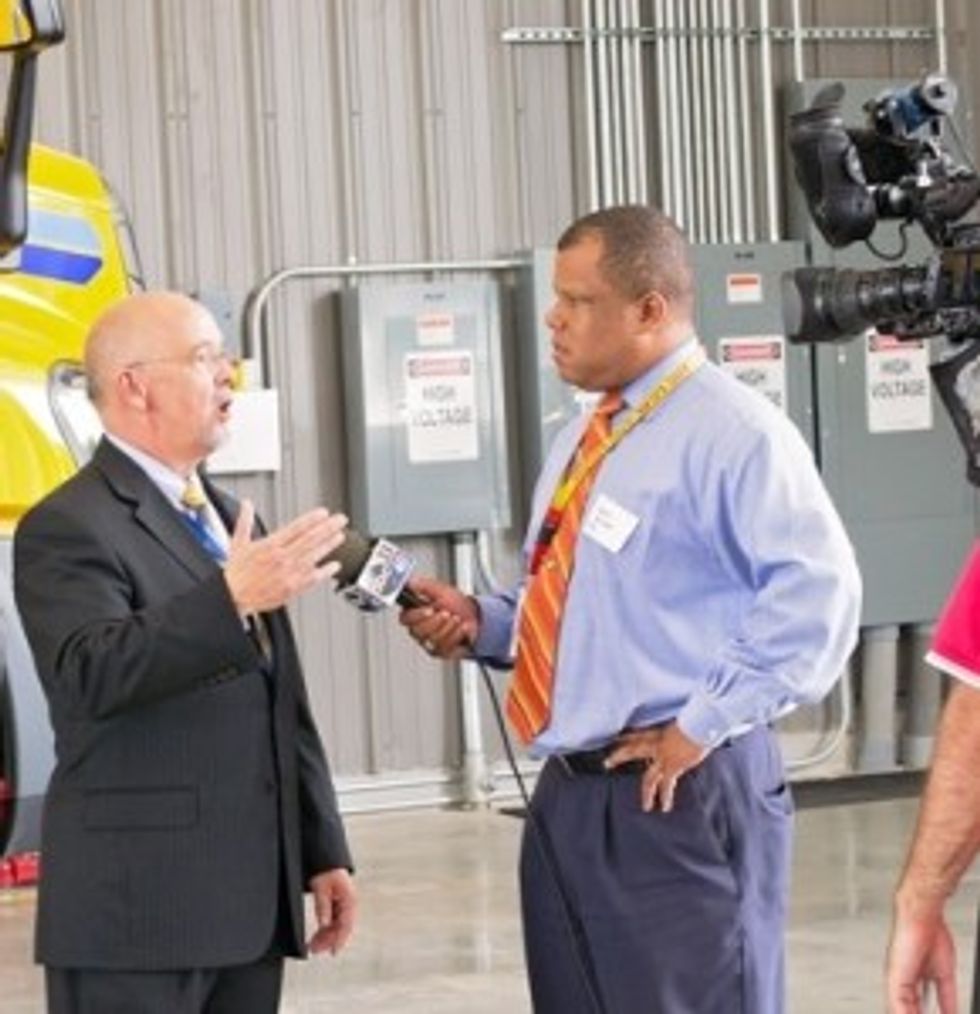 Jensen is interviewed by local news media at the event.
"The City of Alabaster is thankful to Penske Truck Leasing Co. for choosing a site within the City to expand their Birmingham regional operations," stated Marty Handlon, the city's mayor. "With convenient access to I65 and US31, this location should be a long-term success for Penske. We want to thank Penske for investing in our community."
By "Move Ahead" Staff