Editor's note: This story is part of our "50 Stories of People Helping People" series. As we celebrate Penske's 50th anniversary in 2019, we are spotlighting associates every Friday who are making a difference in their communities.
For over a decade, Penske Truck Leasing associates from the Greater Vancouver Area have once a year traded in the driving lanes for the bowling lanes when they raise money for Big Brothers of Greater Vancouver (BBGV) – an organization that provides free one-to-one, group and in-school mentoring programs for more than 1,200 local children. The contributions also support direct services to families and children.
A fun, and sometimes competitive, way the BBGV raises money is through their annual Bowl for Big Brothers Classic, where thousands of people get together to enjoy a night of bowling in support of the valuable programs the organization provides, according to their website. And for District Financial Manager Kara Anderson, Lease Sales Representative Roy Ellis and their team, the event is always a good time.
"Usually there's a group of six to eight of us who bowl, and we really enjoy it," Anderson said. "It's a nice thing for us to do every year."
Anderson, who has facilitated the team's involvement for the past six years, credits Ellis for getting the ball rolling, as he led it for several years prior.
"The annual event has been such a huge success, and it's for a great cause," said Ellis. "Big Brothers has developed a variety of programs to meet the needs of those who require assistance, so that they can lead healthy and meaningful lives."
One of the things that garners a lot of excitement among associates are the bowling costumes Anderson picks out for her team.
"There's a theme each year that every bowling team dresses up as, and the costumes get to be pretty creative," she said. "Last year, the theme was aliens, so I got our team a bunch of accessories to help us look the part."
But, it was this year's bowling theme that had Anderson's team really excited.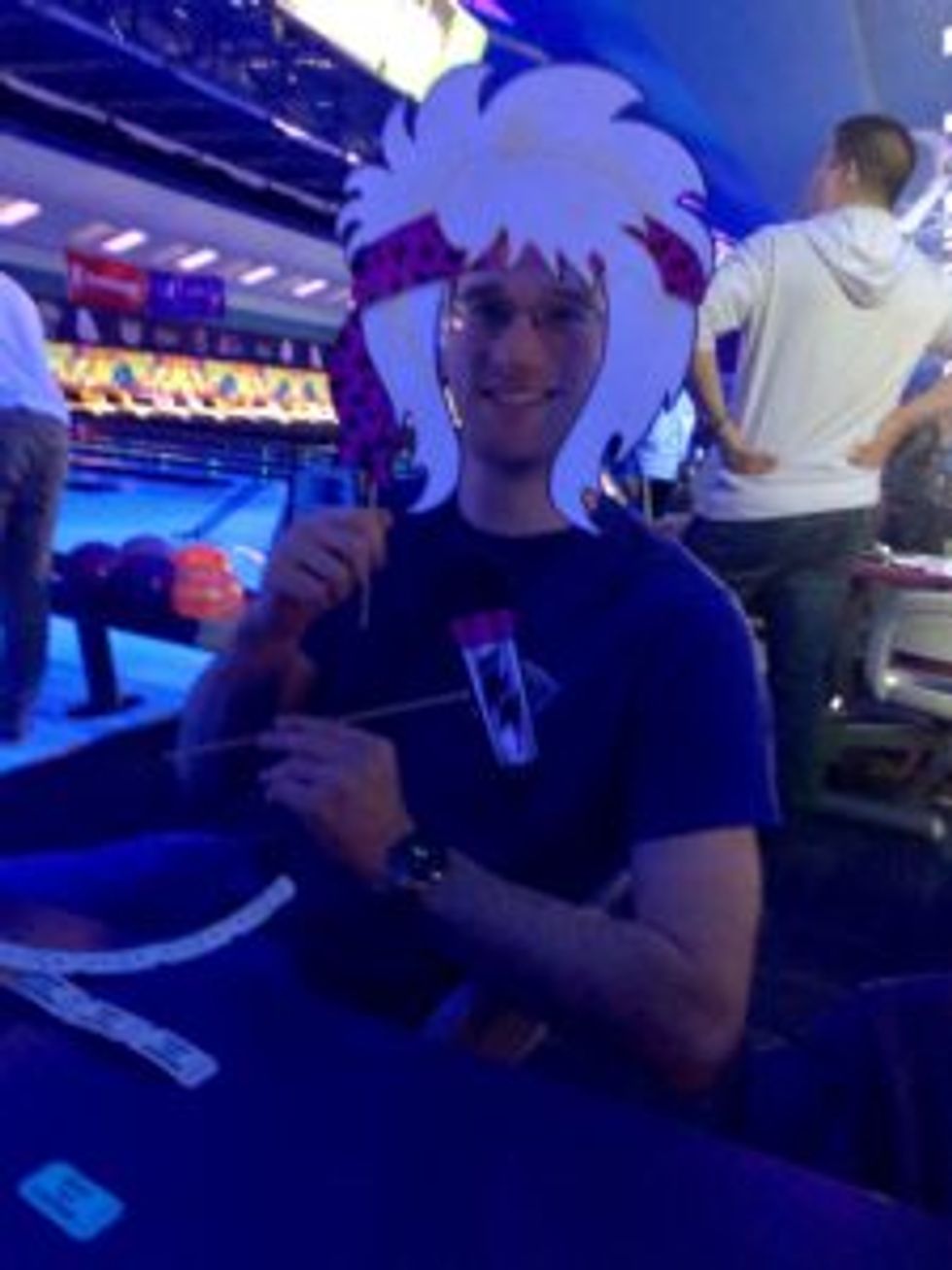 Pictured is Penske associate James Cloonan.
"This year's theme was rock 'n' roll," Anderson said. "So I'm thinking one of the signature pieces in our costumes will be big hair."
Before they can grab their bowling shoes and put on their game faces, they spend all year fundraising in their communities. Last year, the team raised more than $2,300.
"We have a very committed team when it comes to raising money, and I couldn't be more proud of what we continue to do," said Anderson.
Both Anderson and Ellis say this kind of event is nice because it typically generates a lot of buzz in the workplace, as well as more office participation.
"Many local Penske employees have participated over the years, and the annual bowling event has provided a great team building experience for us too," said Ellis.
"It's nice," Anderson said. "We don't always have a lot of volunteer opportunities outside of work, but since we do this as a team, I think it does bring us together a little more."
Anderson continued to say that volunteer events can be the best team building exercises, and for her team, they really enjoy this one and look forward to bowling more strikes and spares, of course, while helping a great cause.
By Chris Abruzzo