Penske Truck Leasing today opened a state-of-the-art transportation facility in Mobile, Alabama, within the Mobile Aeroplex at Brookley, an industrial complex adjacent to Mobile Downtown Airport. The grand opening was a star-studded event.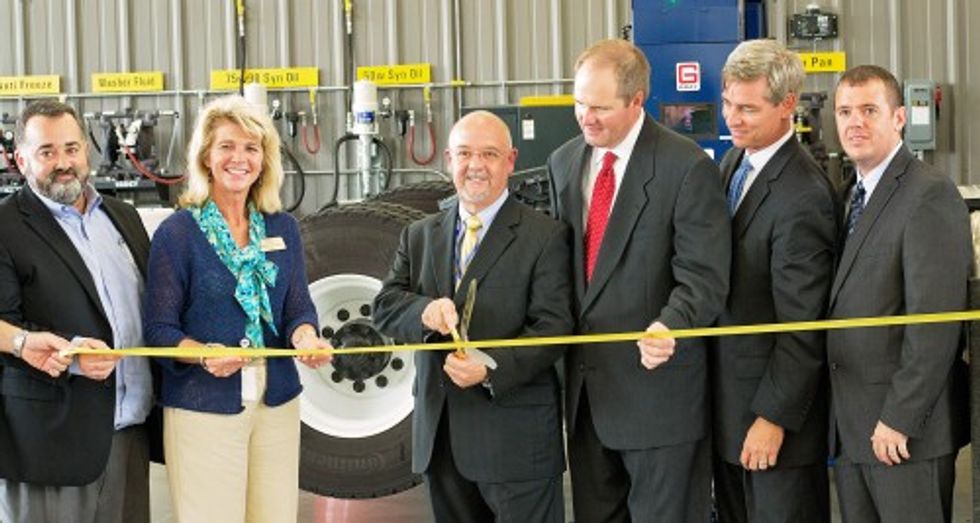 Penske Truck Leasing held a grand opening in Alabaster, Alabama. Posing for a ribbon-cutting photo, from left: Alabaster city manager George Henry and mayor Marty Handlon. From Penske: Chip Jensen, senior vice president southeast region; Keith Kelley, district manager; Jim Lager, senior vice president of sales; and Jason Harvell, district business development manager.
Penske Truck Leasing hosted a grand opening today for a full-service facility in the Birmingham suburb of Alabaster, Alabama. Located at 185 Airpark Industrial Road, in the Interstate Commerce Park, the state-of-the-art facility provides full-service truck leasing, consumer and commercial truck rental and contract truck fleet maintenance services.