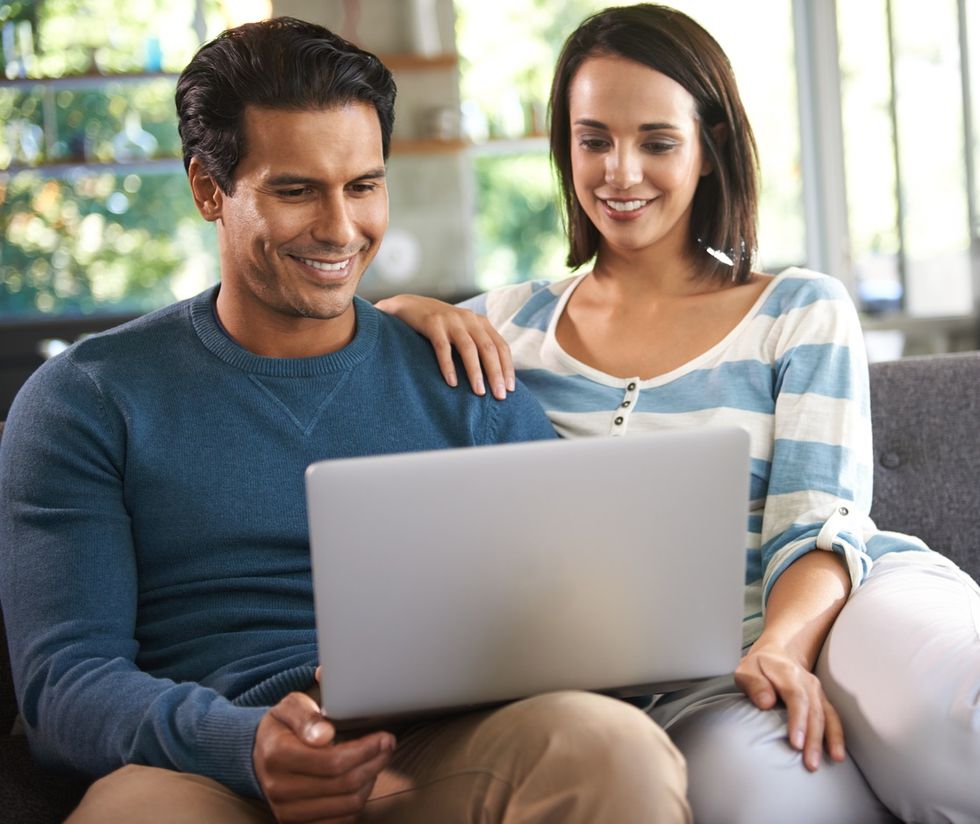 Where Will You Move in 2018?
The blush of a new year, fresh with promise and adventure, may be the perfect time for a household move.
---
Often considered off-peak time for household moves, moving in the winter months presents challenges not found during the sun-kissed days of summer.
What would a new year be without a few resolutions? Penske Truck Rental is offering the following tips to help you navigate each stage of your move.
On the Move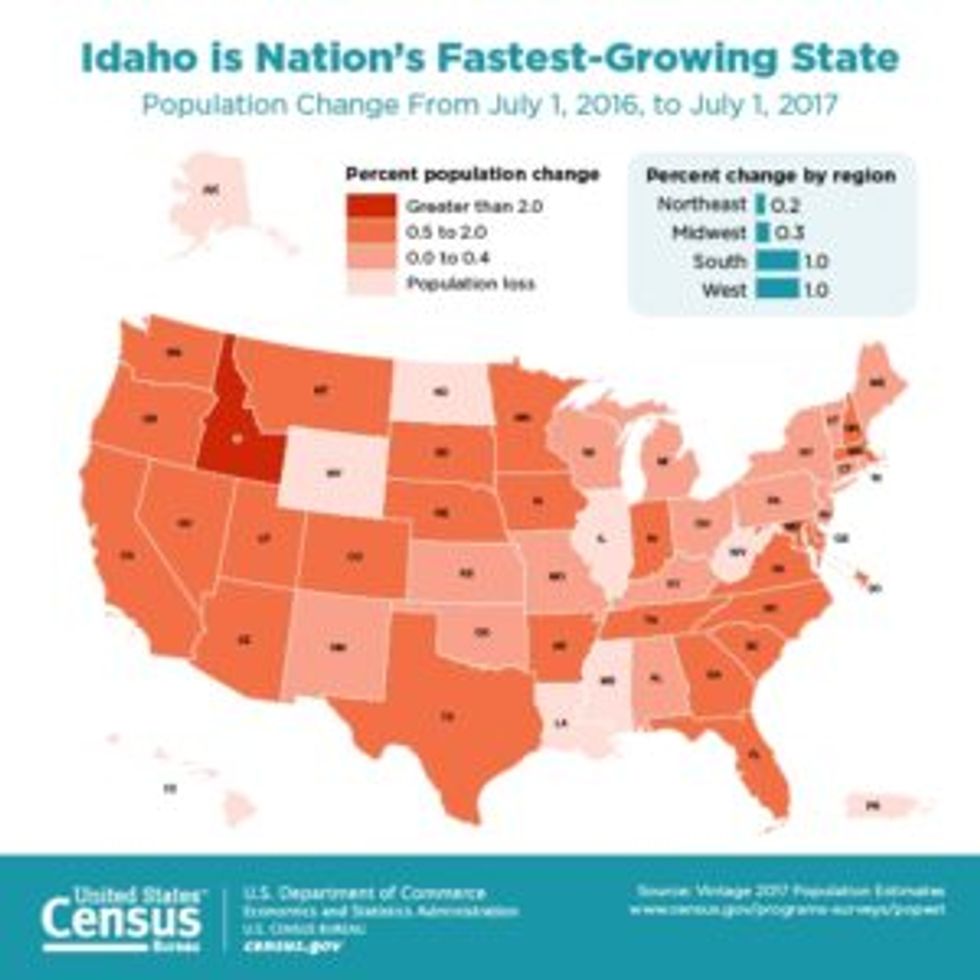 Credit: U.S. Census Bureau
Once you decide a new year's move is for you, the next step is to decide where to move.
Are you considering a move out west? The U.S. Census Bureau has compiled a list of the fastest-growing states in the nation, and Idaho leads the list.
Still unsure? Your new hometown could be a few clicks away. Take Penske's BuzzFeed quiz to see which destination will be the perfect match for your personality.
Penske's 2017 Top 10 Moving Destinations list is another great resource and includes fun facts about each city on the list.
Now that you have a destination – and a new place to call home – you are ready to plan your move.
Packing Up
The first place to start is to go through your belongings and decide which items to keep, to donate or to pitch.
One great option is to donate items in good condition to a local charity. Charity Navigator has a tool to help you locate a charity near you.
Removing unnecessary items will keep your moving costs down. Fewer items require a smaller truck and less packing materials.
Once you have everything you know you are taking with you to your new home, check out Penske's Truck Wizard. The patented tool will give you a customized recommendation for the type of truck you will need.
Do you need packing materials? Penske offers easy online ordering with free shipping on orders over $25. We can help you determine the right size and number of boxes needed by room.
More than just boxes, you can order packing tape and other supplies as well as reserve hand trucks, furniture pads and towing equipment.
As you pack, remember to color-code or label your boxes by room or by family member. It will make unpacking easier once you reach your destination.
In the days leading up to the move make sure to have the following on hand:
Driving Directions, a map and GPS device
Checkbook, credit cards, and identification
Sunglasses, prescription drugs
Flashlight, water, snacks and games for the kids
Old and new house keys
Pick up your truck the day or evening before you plan to move.
First time driving a rental truck? Our helpful Penske associates will be on hand to help familiarize you with the vehicle. Slide into the driver's seat. Make sure you are comfortable with the rental truck's mirrors, switches and gauges.
Moving Day
Once the truck has been loaded up - and moving day has arrived - double-check the driving directions and weather forecast.
The winter months bring with them their own weather challenges such as snow, ice and bitter cold temperatures. Penske has put together a series of tips to help you navigate winter driving conditions.
In the unlikely event your rental truck experiences a mechanical issue, our friendly 24/7 Roadside Assistance associates are available 365 days a year to assist you.
Since trucks are taller than cars, drivers should pay special attention to overhead clearances. In many cases, trucks will not fit in close quarters, such as bank or fast food drive-thru lanes or under some bridges.
Long trips often require stopping for meals or to rest overnight.
When making reservations for an overnight stay at a motel or hotel, ask if the location has truck parking available. Choose a parking location that is well lit, has plenty of room and is in an area with plenty of activity to guard against theft.
At the end of the journey and before returning the truck to a Penske location, renters should take a few moments to make sure all personal items were removed from the cab and that the cargo box is broom-swept.
Renters should also review turn-in procedures with a rental counter associate.
New Surroundings
Once you arrive to your new home, the task of getting familiar with your new surroundings begins.
A new area means locating schools for the kids, the best places to shop and getting a feel for your new city or town.
Here are some tips to get you started:
Google Maps is a great resource to get to know your new area. Just type in your address and you will get a bird's eye view of your neighborhood.
Social mediais a great way to get to know your community. Do you have a favorite hobby or sport? A quick search of Facebook can lead you to neighbors in your area who have similar interests. You may find a new hobby or interest you never considered before.
Volunteering is a great way to meet new people. Contact the United Way for information on your local chapter, which can connect you with organizations seeking volunteers in your area.
Do you have a dream destination? Maybe an exotic location? If you had your choice to live anywhere in the world, where would it be? Share your destination in the comment section below.
Penske Truck Rental offers free unlimited miles on all one-way truck rentals, discounts for AAA members, college students and members of the military as well as packing supplies and 24/7 roadside assistance. Are you ready to make a reservation? Visit the Penske Truck Rental website for more information.
By Bernie Mixon