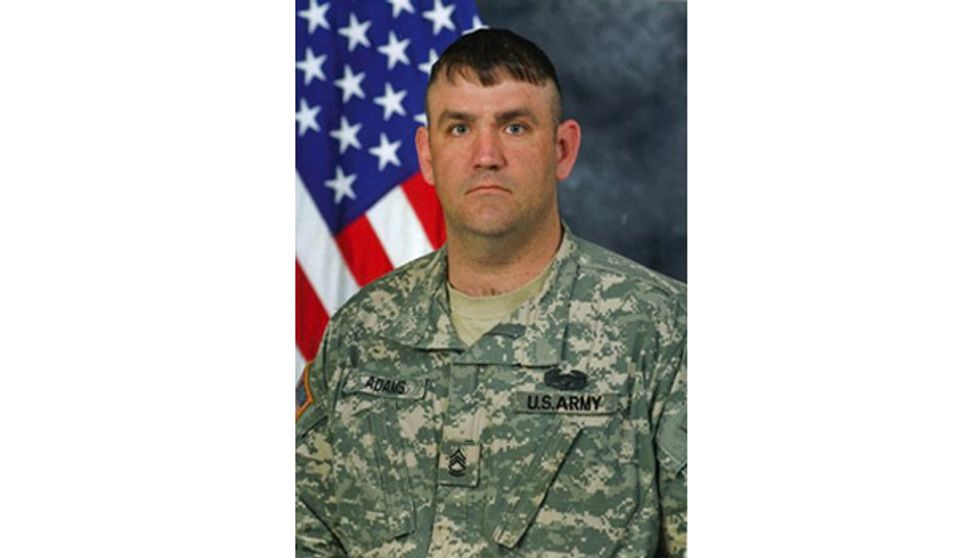 Veteran Well-Prepared for Maintenance Career at Penske
Martin Adams, a maintenance supervisor at Penske in Colorado Springs, Colorado, during his 20-year career in the U.S. Army
---
Martin Adams, a maintenance supervisor at Penske in Colorado Springs, Colorado, is a prime example of how a veteran can use his or her skills in the workforce.
Adams began his career with the Army in 1995 and was stationed at Fort Benning, Georgia. He was initially a recovery specialist and tasked with recovering broken-down vehicles or repairing them in the field.
Over his 20-year career in the Army, Adams had a number of positions – everything from hauling food in Iraq to servicing vehicles in Europe. At each stop, he learned new skills that would serve him well in his career with Penske.
Today, Adams manages a variety of tasks for the technicians on his team, as well as keeps customers up-to-date on their vehicles. He said his military experiences repairing vehicles in harsh conditions have prepared him for just about any challenge that could arise with a Penske truck.
"The things I have learned in my time with the Army have made me well-prepared," Adams said.
Because of the unique set of skills they acquire during their service, veterans like Adams are an important part of the Penske workforce.
"Martin epitomizes service before self," said Rob Peragine, a branch service manager in Colorado Springs. "Performing under pressure and attention to detail are characteristics honed in the military that serve him well every day with Pense."
In his free time, Adams enjoys riding motorcycles and keeping busy with his three children. But when it's time to work, he is grateful for how the military prepared him for his new career. He thinks Penske is a great option for veterans looking for a new challenge.
"I definitely recommend Penske to any veteran looking for work," said Adams. "It's sort of like the military – you have a small team you work with every day and become like a second family."
Are you a veteran looking to move your career forward? Apply today!
Editor's note: In recognition of Veterans Day Nov. 11, Penske will highlight veterans throughout the month.
By Tony Kozuch