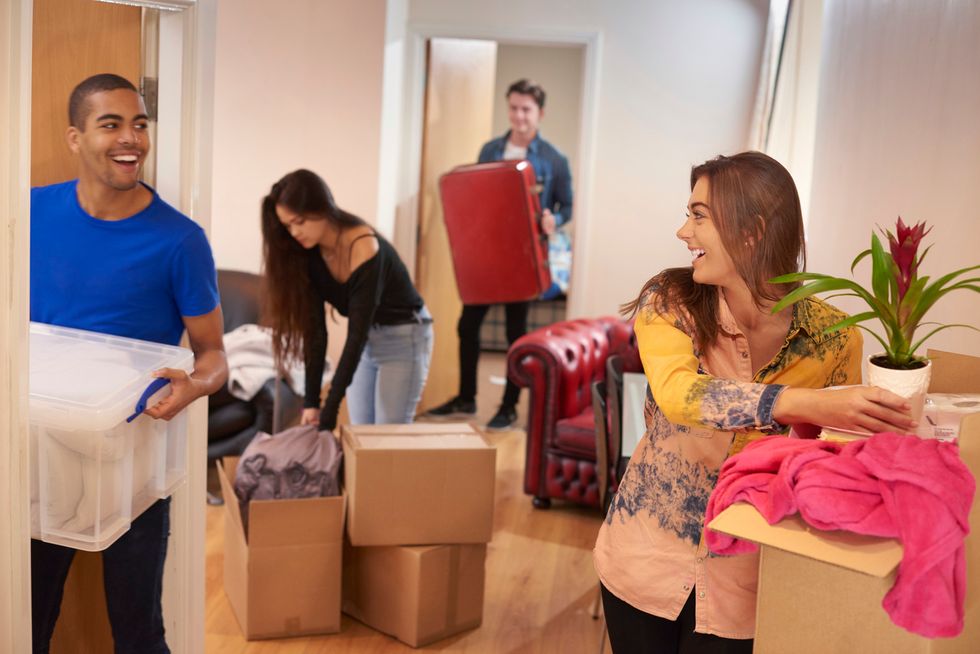 Tips to Ace Your College Move-In Day
For millions of incoming freshmen, the first toe-dip into adulting starts with planning their first college move.
---
The process of handling the logistics of moves – in some cases, across the country – can feel daunting for some wondering where to start.
Penske's truck rental experts have put together some tips to help guide anxious freshmen – and their parents – through the truck rental process.
Students should first check with their college or university to confirm move-in dates. Knowing those dates will help you when deciding on rental truck reservation dates.
Mary Kapschock, a moving advisor with Penske's Central Reservations department for nearly 14 years, said planning early is the key to a successful move-in experience.
"Start doing your research, because pricing is all about availability. As it gets closer to the day of pickup, there will be fewer trucks available, and that will make the prices higher," Kapschock said.
How do you know what size truck to rent? Penske makes it easy with an online truck wizard and helpful moving advisors who can help with selecting the perfect truck for any move.
"We can go through the items that they are taking and recommend a truck size for them. A 12-ft. truck holds one to two rooms of furniture," Kapschock said. "That is normally the truck that they go with. We nickname it the 'dorm truck,' because so many kids use it to move to school."
Students should call to verify their reservation a week before pickup and remember to bring two forms of identification – a driver's license and the credit or debit card used for payment – as well as their student identification in order to receive the student discount.
Once you have reserved the truck, it will be time to decide what and how much stuff to take with you.
Chances are if you are assigned student housing, your space may be limited. Check with your roommates to see what items everyone is bringing to avoid duplication. Don't forget some of these must-haves.
After you have decided what you need to bring, follow some of these "move-in day" tips.
Looking to make your new space your own? Pinterest has some great boards dedicated to college moving and decorating. Check them out for ideas.
Planning out your college move is a test drive for managing other aspects of college life, including dedicating time for studying and other major life events.
"Once you are in school, planning ahead becomes more and more important," Kapschock said.
Penske Truck Rental offers free unlimited miles on one-way moving truck rentals; new, well-maintained, reliable trucks; and 24/7 roadside assistance.
College students are eligible for discounts of up to 20 percent. Just book your one-way rental online and receive a 10 percent discount and receive an additional 10 percent discount at pick-up when you present your college ID.
By Bernie Mixon