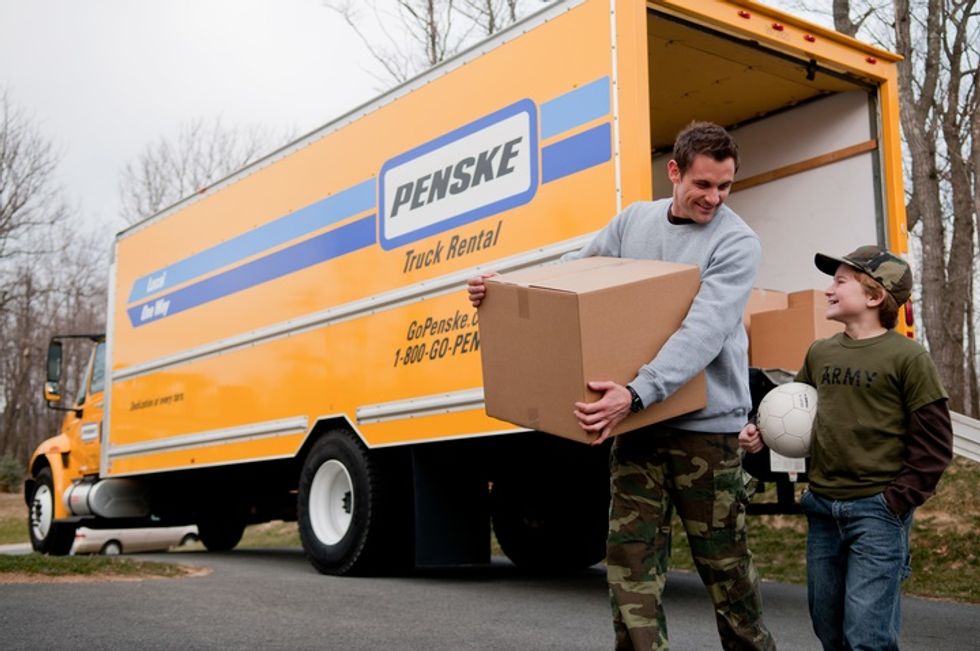 Tips for Your Next Military Move
Moving can be a stressful time for everybody, especially for military families, and Penske Truck Rental is here to help make your next military move a hassle-free mission.
---
With Permanent Change of Station (PCS) season around the corner, some military families may be looking for guidance on their Personally Procured Moves (PPM), formerly known as "do-it-yourself" (DITY) moves. If you and your family are about to embark on this type of move, follow these tips to help make it a success:
Keep your receipts.The U.S. Transportation Command suggests that you hold on to any toll receipts, weight ticket receipts and packing materials. You can be reimbursed for some of your travel expenses.
Weight can't wait. Remember, if you plan a do-it-yourself move, you are required to weigh your vehicle before and after you load it. Weight limit reimbursements are set depending on a soldier's rank and dependents, but the traditional weights are estimated at 1,000 pounds per room, excluding bathrooms and storage areas.
To help with weight certifications, Penske offers a Certified Public Scale locator tool online to help PPM movers find weight stations.
Call for assistance. Penske has a dedicated military call center ready to assist active and veteran members of the U.S. military and their families with PPM moves.
In addition to receiving specialized training to assist military members through this process, every call center associate has a military connection: as a veteran or with a family member who is active duty, reservist or a veteran. You can reach the call center via this toll-free number: 1-844-4TROOPS (1-844-487-6677).
Choose the right size truck. If you plan to conduct a PPM, be sure to take advantage of the Penske Truck Wizard to help you determine what size truck is best for your move.
Save with discounts. Learn how you can get extra savings for your move. We offer a military discount on truck rentals at more than 2,300 convenient locations. Active military members and veterans can check out Penske's discounts of up to 20 percent.
By "Move Ahead" Staff