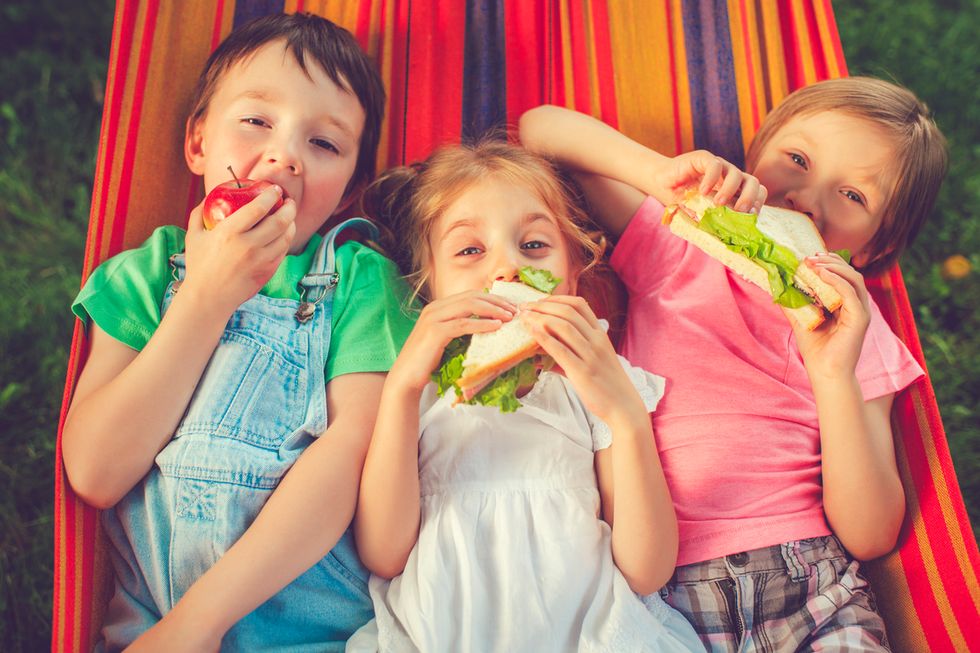 Staying Healthy and Fit on Your Move
Now that your Penske rental truck is packed and you're ready for your summer move, don't forget to take a few steps to stay healthy and fit during your road trip.
---
Normal nutrition and fitness can take a back seat when you are distracted from your normal routine. Fast food restaurants are enticing, quick options when on the road, but they may not be the best nutritional choice.
Just like when you are at home, preparation is the key to good nutrition and fitness to maintain your health on the road.
Here are some tips to help you plan ahead:
Nutrition:
Pack a few snacks for the road, such as fruit slices, vegetables and other finger foods that everyone enjoys. Coolers are great to store snacks and keep them handy.
Hydration is important – especially in the dog days of summer. Remember to pack plenty of water and sports drinks. Keep colorful, fun sports bottles on hand to make hydrating fun for small children.
If rest stops or fast food restaurants are your only option, pay attention to calorie count, opt for grilled over fried, choose salads with vinaigrette dressings and avoid the creamy dressing options whenever possible.
Here are some more ideas on how to keep your nutrition on point.
Fitness:
Stopping for gas provides the perfect opportunity for everyone to get out and stretch their legs, walk around and maybe do a set of jumping jacks.
If your trip takes you cross-country, consider stopping at one of the nation's picturesque national parks. You could take a short walk or hike to take in the scenery and snap a few family photos as keepsakes of your trip.
Planning to stay at a hotel? Check to see if they have a gym on site. Keep your running shoes handy – as well as a water bottle and towel – so you can put a dent in those 10,000 steps.
Want more fitness ideas? Check out some here.
Do you have some tips for staying health and fit from your summer move? Share them with us in the comment section.
It's not too late to plan your summer move. Penske Truck Rental offers free unlimited miles on all one-way truck rentals, discounts for AAA members, college students and members of the military as well as packing supplies and 24/7 roadside assistance. Are you ready to make a reservation? Visit the Penske Truck Rental website for more information.
By Bernie Mixon