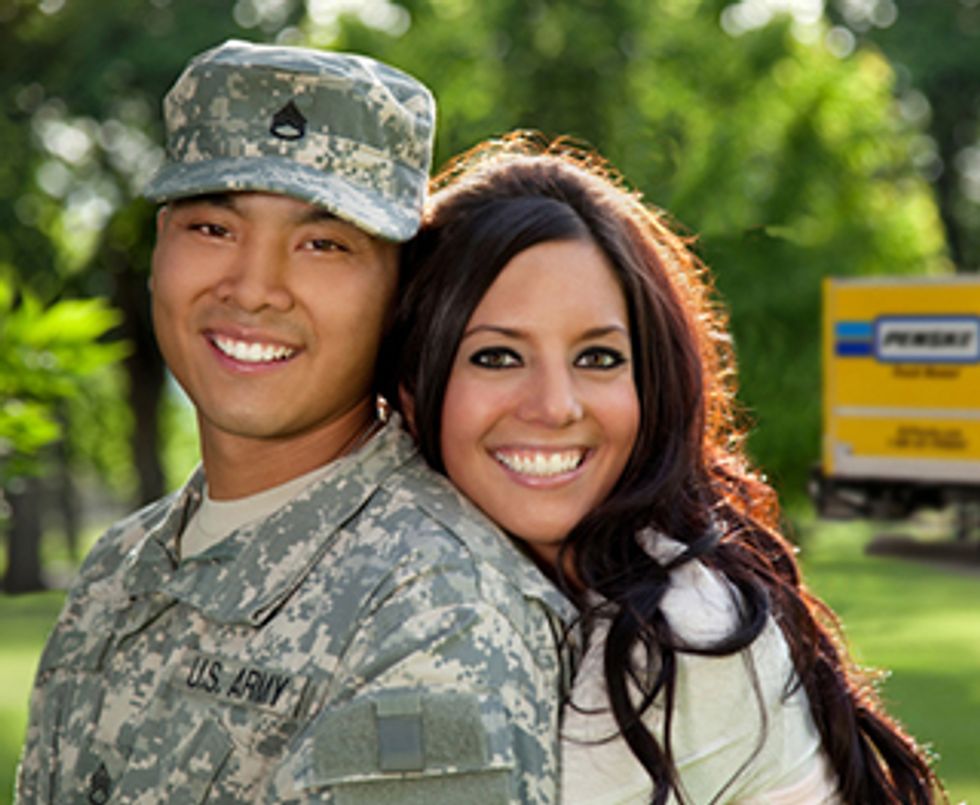 Showing Appreciation for Military Spouses
As an avid supporter of our U.S. military members, Penske Truck Rental is excited to once again team up with Support Military Spouses. In honor of National Military Spouse Appreciation Day on May 12, the nonprofit organization will use Penske trucks to deliver care packages to military wives and husbands serving on the home front.
---
The organization's mission is to "Applaud the brave military wives and husbands who shoulder responsibilities of family, employment, finances, wounded warrior care and the honoring of fallen heroes."
Throughout the month of May, care package delivery parties will take place in Jacksonville, N.C.; Fayetteville, N.C.; Sumter, S.C.; Charleston, S.C. and Goldsboro, N.C. The packages include items like stationary, coffee, jewelry, manicure sets and handwritten thank you notes. To sign up for an event at one of the locations listed above, visit: https://www.eventbrite.com/o/support-military-spouses-7855438831.
"We feel it's important to show our support for the men and women who serve on the home front while their spouses serve our country," explained Don Mikes, senior vice president of rental for Penske. "Military spouses are often the glue that holds military families together, and showing our appreciation for the effort and sacrifices they make is important."
For the past eight years, Support Military Spouses co-founders Dr. Steven and Diane Rumley have been chipping away at their goal of providing each of the nearly 750,000 military spouses serving on the home front with an appreciation care package annually. The organization has also grown to offer job skills training, military spouse job fairs and money management workshops at no charge to military families.
At Penske, we're also striving to do our part to help the spouses of our military members and have a year-round dedicated call center to assist with frequent relocation requirements. The center is staffed by associates who are veterans or military family members to guarantee that the unique needs of military moves are understood. We also offer discounts to active military members and veterans.
Don't forget to thank our military wives and husbands this month and beyond!
By Kim Harmsen