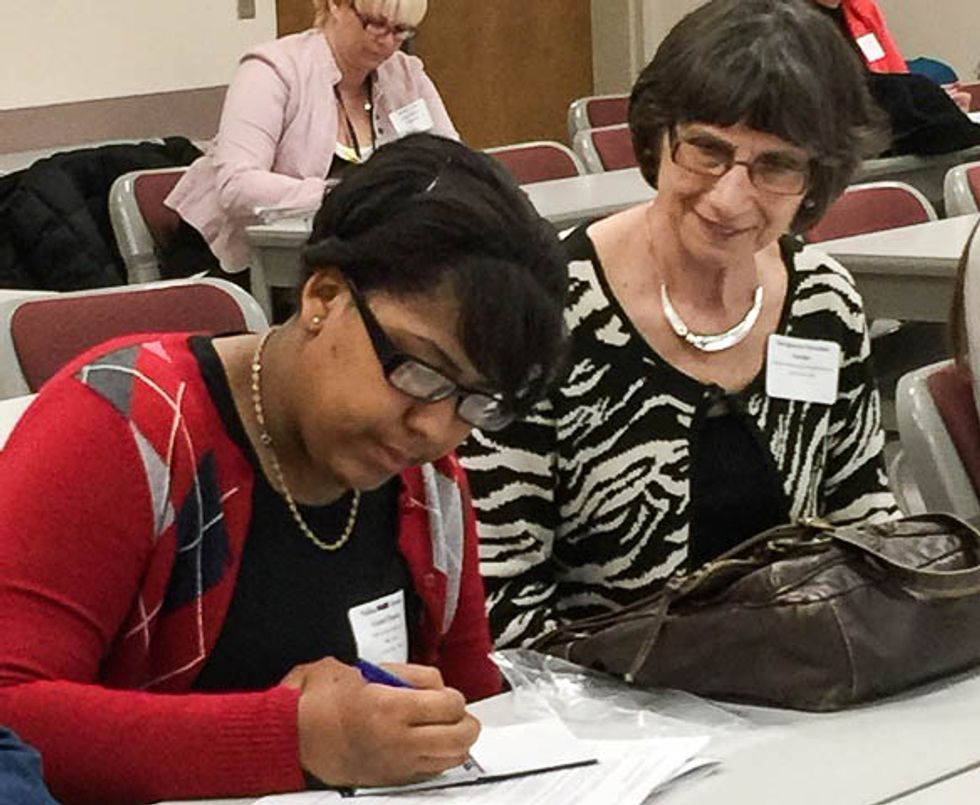 PSU Event Encourages Future Female Leaders
While branding is a concept long embraced by companies in the marketplace, members of the Penske Women's Network encouraged young women to develop their own personal brand as they seek a first job or establish a chosen career.
---
Through a series of writing exercises and role-play, the high school students were encouraged to pick characteristics that would best describe them and make them uniquely different -- all part of learning to recognize and communicate their own personal brand.
The presentation was part of the 2015 Young Women's Leadership Conference, held recently at Penn State Berks and sponsored by the Greater Reading Chamber of Commerce and Industry, both based in Reading, Pennsylvania.
For the teens, the message comes at a time that is viewed as a critical age, one when they would be making decisions that could impact the rest of their lives, said presenter Delphia Howze, Penske's manager of diversity and inclusion and corporate HR at Penske.
"Their personal brand will be part of every decision they make. It is important that they are able to understand the significance of their brand and how to create the most positive self-reflection," Howze said. "They have to know that they have control over what they project to others. If they want to be leaders, they have to project themselves as such."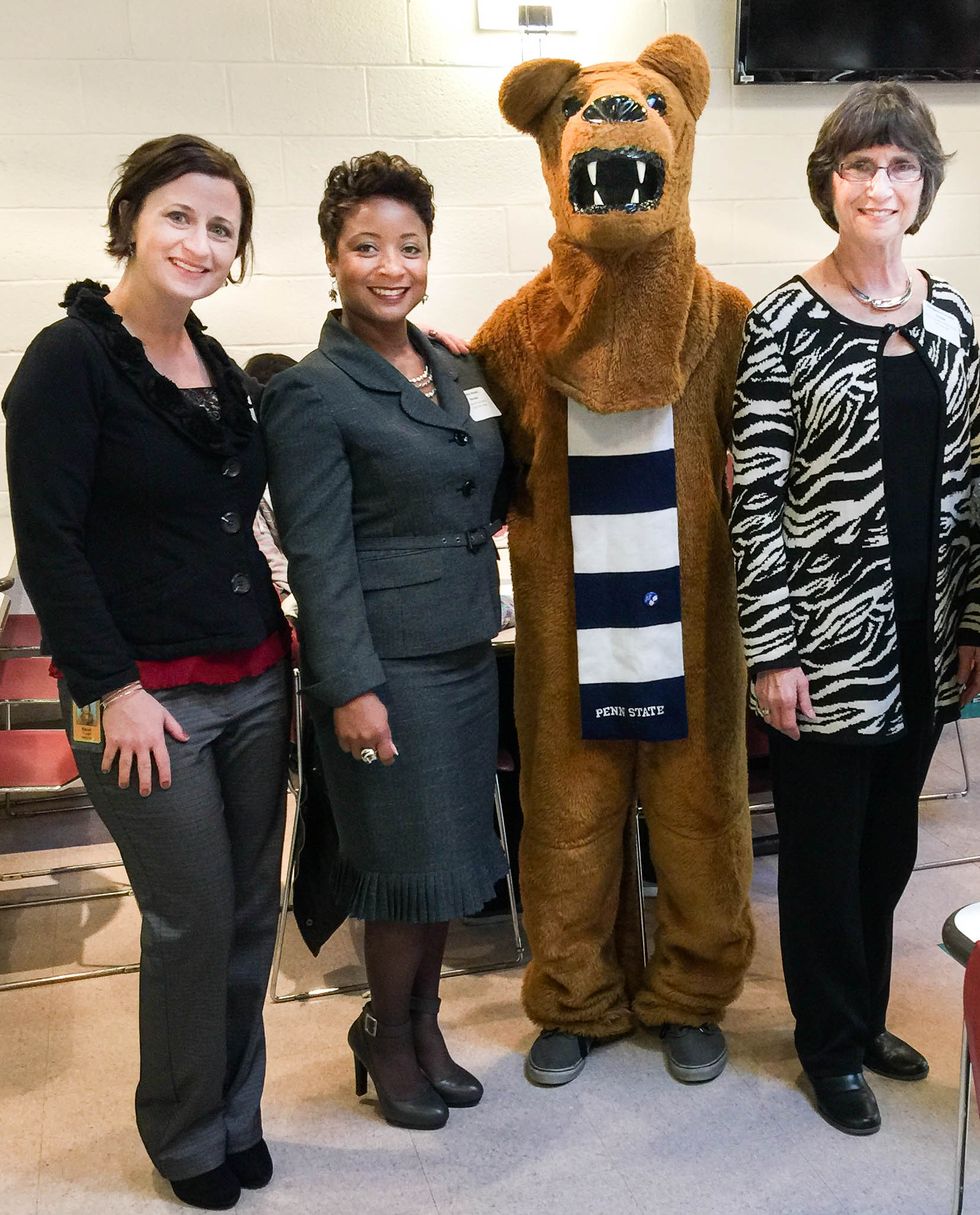 Members of the women's network - Howze; Connie Mitchell-Bates, manager of process solutions ; Karyn Troxell , corporate HR manager; and Georgianna Frenzelas, manager of sales training – each worked with the students as "table coaches" helping them to see for themselves the qualities that made them special.
"What we are talking about here is the brand that is inside you," said Troxell. "You are uniquely different. You have to believe that in order to develop your own personal brand."
In addition to defining a personal brand, the presentation included interview tips to teach the young women how to stand out from other candidates as well as interview role play.
"You have 30 seconds from when you meet someone to make an impression," said Mitchell-Bates. "Your brand when you go in for a job starts when you enter the door. You have to be careful how you present the initial introduction of your brand."
The attendees practiced the EAR approach to an interview: providing examples in response to interview questions detailing the action they took as well as the results or outcomes.
The students were able to put their new-found skills to the test as they participated in a role-play assuming the role of being interviewed for a summer job and answering as a hiring manager when asked why they should be hired for a summer job.
As a student chaperone who experienced the presentation along with the students, Lucy Cortez, a business development executive for Meridian Bank, applauded the efforts of the Penske representatives and found the topic to be "spot on."
"Their knowledge was exceptional in regards to what a brand is all about," said Cortez, who has had prior roles involving hiring employees. "Their example of using EAR is an excellent way for young women to learn before going into the job market."
For Yulisa Gomez, 16, a 10th grade student at the I-Lead Charter School in Reading, Pennsylvania, the presentation was a helpful exercise in self-discovery.
"I learned that everybody is not the same," said Gomez, who learned a key characteristic of her own brand: she is responsible.
Pictured, top photo: Frenzelas with 10th grader Gomez
Pictured, bottom photo: Troxell, Howze and Frenzelas with the Nittany Lion
By Bernie Mixon