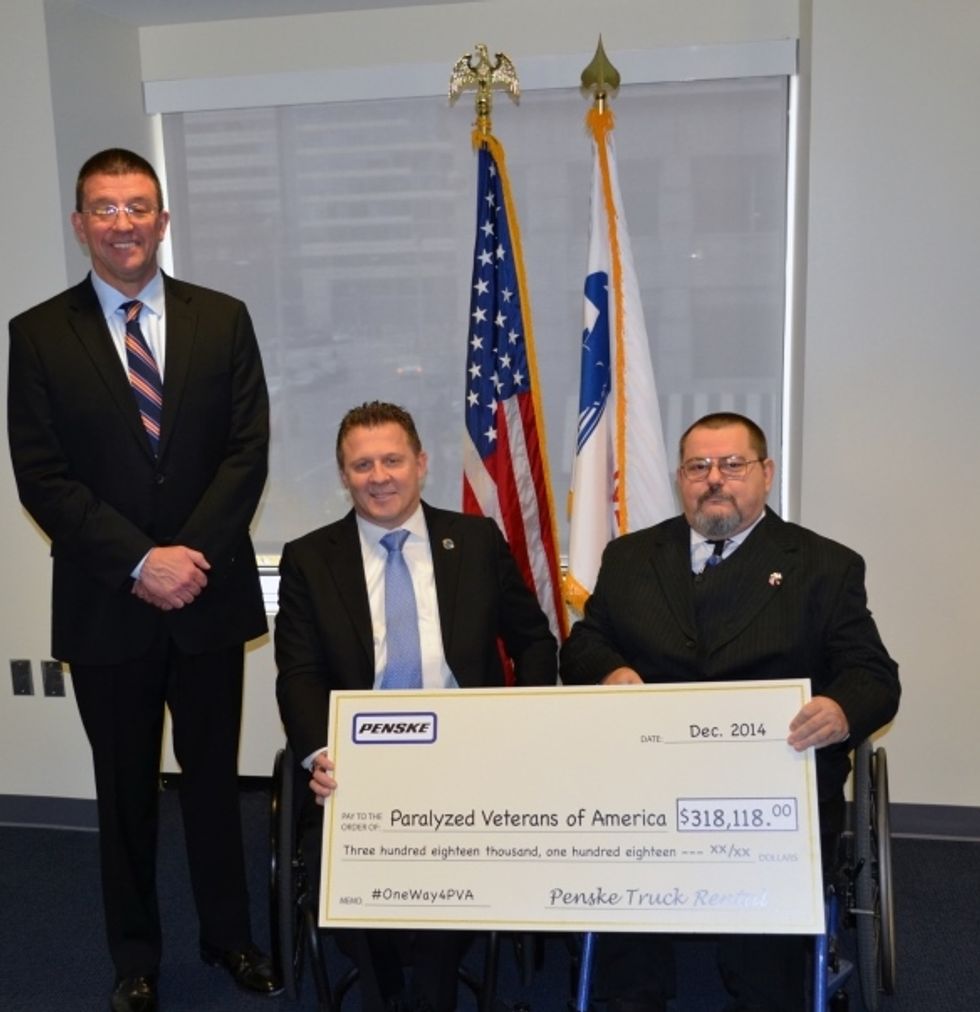 Penske Truck Rental's Donation Helps Paralyzed Veterans of America
Penske Truck Rental presented a check for $318,118 to theParalyzed Veterans of America (PVA) this morning at the charity's offices in Washington, D.C. The funds were raised for paralyzed veterans during Penske Truck Rental's #OneWay4PVA fundraising campaign.
---
"Penske Truck Rental has been an invaluable supporter of Paralyzed Veterans of America over the years," said Al Kovach, national PVA president. "We thank Penske for this generous donation."
Penske's #OneWay4PVA campaign began on Memorial Day 2013 and ran through Memorial Day 2014. The program offered Penske's one-way moving customers the opportunity to donate a dollar to Paralyzed Veterans of America on their truck rental bills. Penske Truck Rental then matched that dollar.
"We're pleased to continue supporting the Paralyzed Veterans of America and the outstanding work they do to help veterans," said Art Vallely, Penske executive vice president of operations.
"This donation is possible because of the generosity of our truck rental customers and the efforts of our associates to promote this program," he continued. "We thank our truck rental customers and our associates for joining us in support of this program."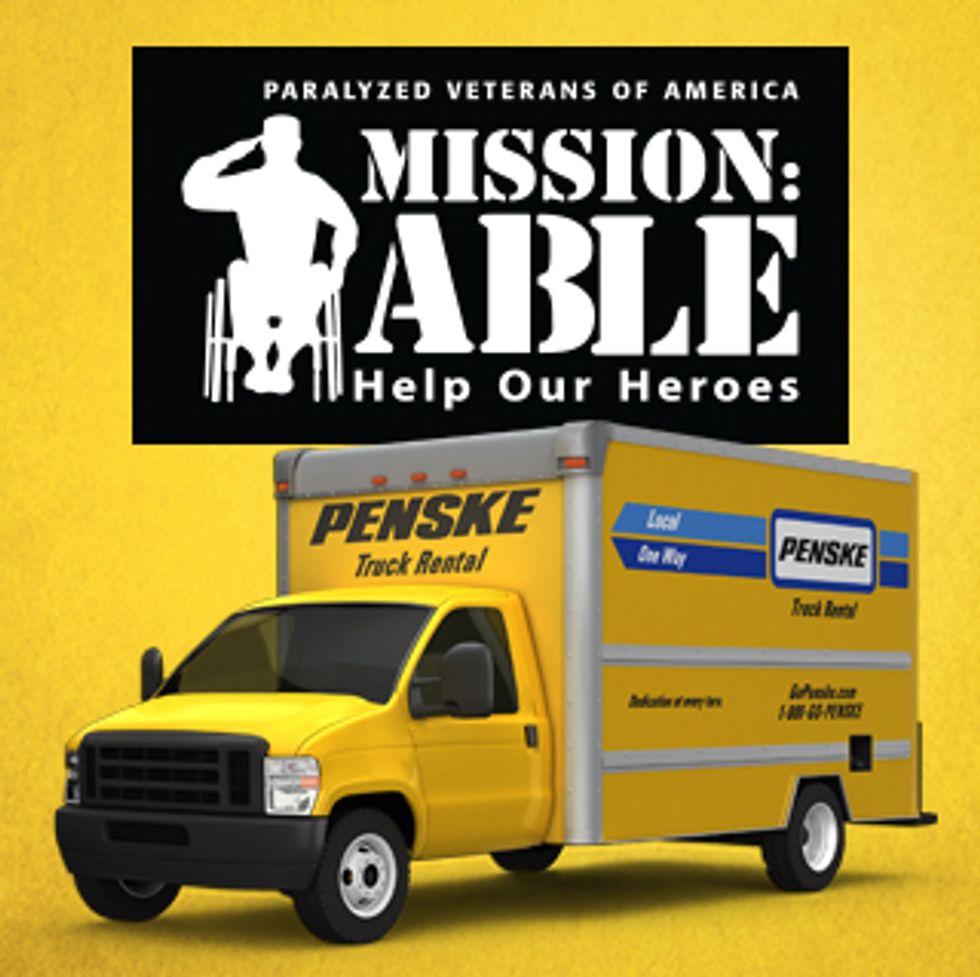 Over the last year, Penske Truck Rental has supported PVA at its annual Paralyzed Veterans Golf Open, Mission: ABLE Awards Gala and the National Veterans Wheelchair Games. Penske also provides trucks to the Paralyzed Veterans Racing Team to transport their racing equipment.
PVA is the only congressionally chartered veterans service organization dedicated solely for the benefit and representation of veterans with spinal cord injury or disease.
Penske Truck Rental is a business unit of Penske Truck Leasing. With one of the newest moving truck rental fleets, Penske provides do-it-yourself movers with clean, well-maintained and reliable rental trucks as well as moving equipment, packing supplies and accessories.
Photo identification, from left: Penske's Art Vallely; PVA's Al Kovach and executive director Homer S. Townsend, Jr.
By "Move Ahead" Staff