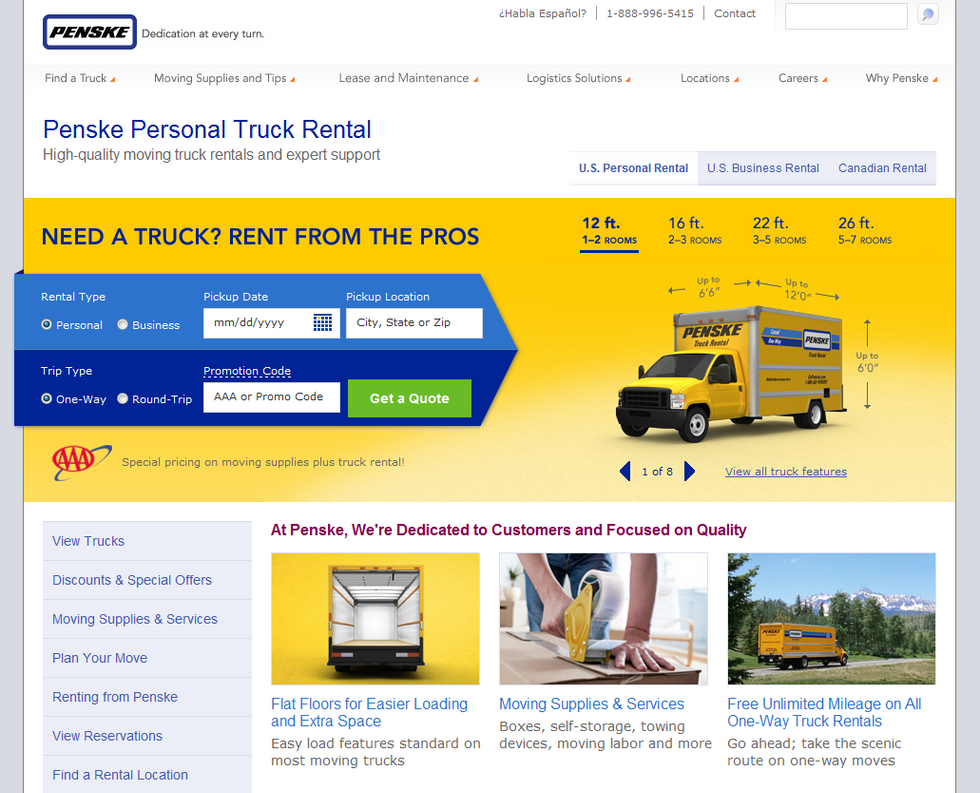 Penske Truck Rental Upgrades Website
Penske Truck Rental has introduced an improved version ofPenskeTruckRental.com for a better online experience.
---
"We've redesigned this site so that our customers can enjoy a better online experience when reserving trucks and purchasing moving supplies," said Don Mikes, Penske's senior vice president of rental.
Ann Cosfol, Penske's director of interactive marketing noted: "Our customers can now access everything they will need in less clicks. The rental quote price experience has been streamlined. A comparative analysis mechanism is a new addition to help customers pick out the right truck for their move."
The website also allows for easier access to identify truck rental locations in the United States and Canada.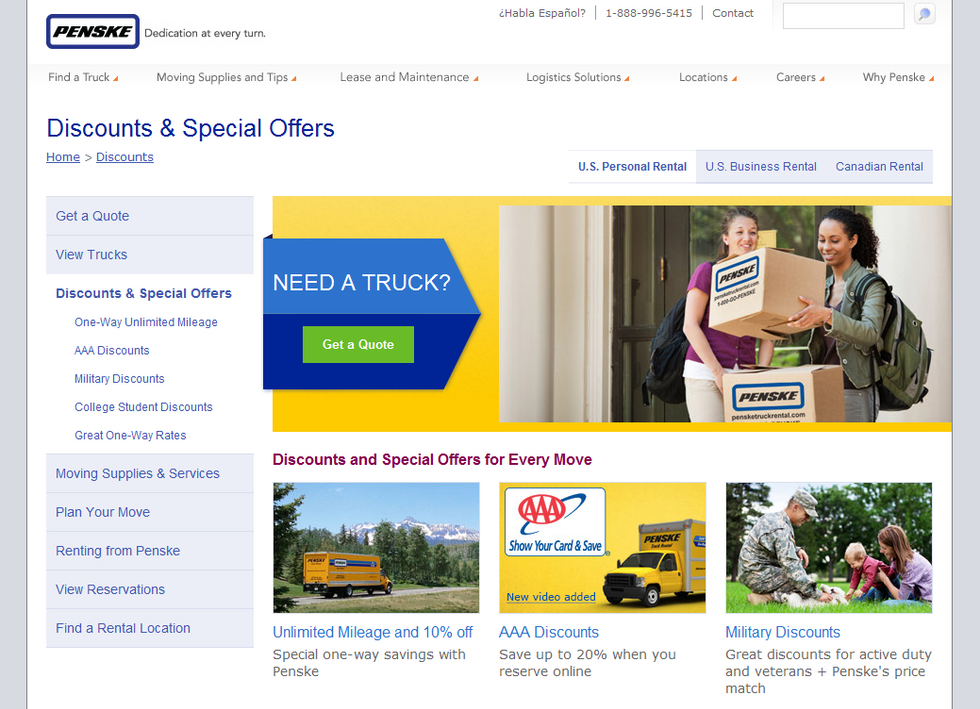 "Our mover's marketplace provides customers with access to a host of great discounts and vendors ranging from AAA discounts and hotel stays to locating and reserving self-storage facilities," Mikes added.
With one of the newest moving truck rental fleets, Penske Truck Rental provides do-it-yourself movers with clean, well-maintained and reliable rental trucks as well as moving equipment, packing supplies and accessories.
By "Move Ahead" Staff