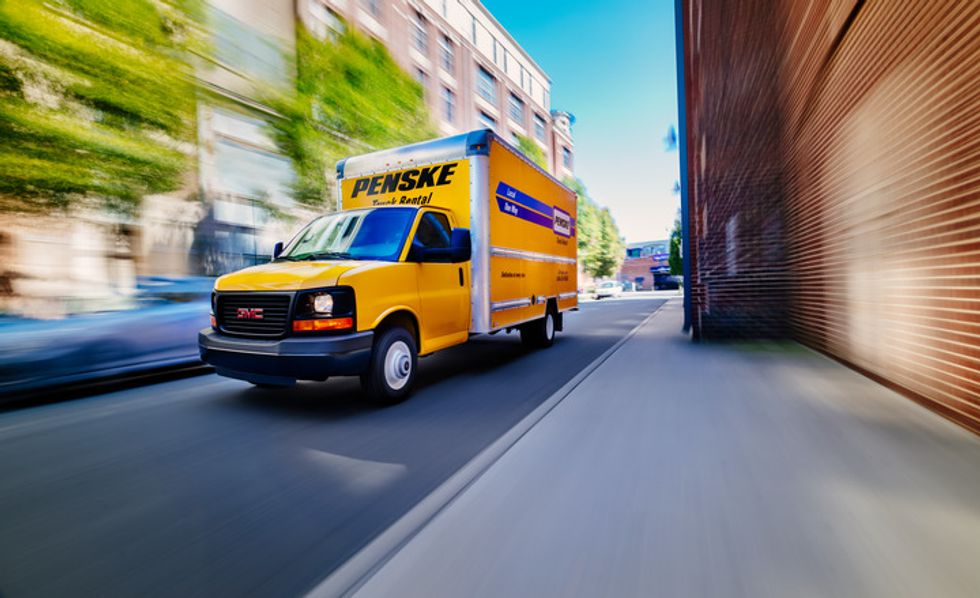 Penske Truck Rental Releases 2016 Top Moving Destinations List
The seventh edition of the Penske Truck Rental Top Moving Destinations list contains a number of familiar markets across the United States, with Atlanta once again in the top position. Making an appearance in the top 10 for the first time since 2012 is Charlotte. Interestingly, only three states (Georgia, Florida and Texas) account for half of the placements.
---
Penske Truck Rental 2016 Top Moving Destinations (previous year ranking)
Atlanta (1)
Dallas/Fort Worth (4)
Phoenix (2)
Denver (6)
Tampa/Sarasota (3)
Orlando (5)
Seattle (8)
Las Vegas (9)
Houston (7)
Charlotte (unranked)
"It is remarkable that Atlanta continues to dominate this list," remarked Joe Hill, the new senior vice president for Penske Truck Leasing's Southeast region. He previously served as area vice president for Penske's mountain area, which includes Denver and Phoenix. Hill is in the process of relocating his family to metro Atlanta. "We're looking forward to living and working in this beautiful area."
Here are some interesting facts and figures:
Sun Belt cities have occupied the top third of every one of Penske Truck Rental's Top Moving Destinations lists
Historically, four Southeast markets (Atlanta, Charlotte, Orlando and Tampa/Sarasota) have graced this list
Florida and Texas are the only states to have multiple markets appear on all seven lists
Dallas/Fort Worth has finished as a runner-up three times (2010, 2012 and 2016)
Atlanta is the only No. 1 representative in the list's history. Call it a seven-peat?
Denver's current No. 4 placement is the market's highest-ever finish; in 2013 it was ninth
Phoenix has never fallen below the top five while appearing on every list
Charlotte was on the first three lists (2010, 2011 and 2012); its average placement ranking is 9.75
"The list is compiled via analysis of one-way consumer truck rental reservations made via the company's website, calls to our 1-800-GO-PENSKE call center, and through one-way reservations made at Penske's more than 2,300 truck rental locations," explained Don Mikes, senior vice president of rental.
Visit www.PenskeTruckRental.com to schedule your next move, purchase accessories and to access an array of related information, checklists, discounts and moving services.

By Alen Beljin