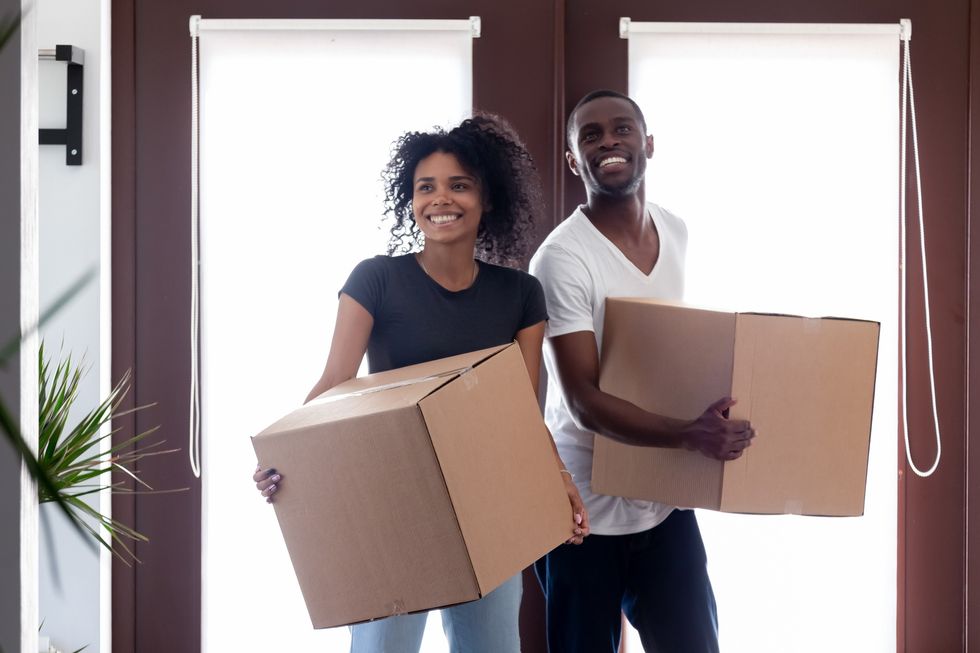 Penske Truck Rental Helps Newlyweds Turn His and Hers into Theirs
Long after wedding vows have been exchanged, many newlywed couples face the first big decision of married life: how to turn his and hers into theirs.
---
Each comes into the relationship with the keepsakes of singlehood – furniture, eclectic knick-knacks and other items – which carry with them their own significance and play like the soundtrack of their lives.
Where do you start? Penske Truck Rental has assembled some tips from our friendly moving advisors to help newlyweds take the stress out of that first big move.
Wedding keepsakes, such as the bride's veil and dress, bouquets and groom's boutonniere, as well as any photo albums and wedding invitations, should be packed with care.
"Man-cave" and "she-shed" treasures should be next up for discussion. When evaluating each item, keep in mind that many times emotional attachments connect us to our most cherished possessions.
Be prepared to compromise. Work as a team and make decisions about items together.
Scan your discard pile for items to donate. Consider donating gently used items to a local charity to benefit someone in need. Charity Navigator has a tool to help you locate a charity near you.
Removing unnecessary items will keep your moving costs down. Fewer items require a smaller truck and less packing materials.
Now, armed with the items you will take to your new home, the focus can now turn to the logistics of the move.
Having a plan will be key, so consult Penske's handy moving checklist with a timeline for each step of the move from packing, loading and driving.
Check out Penske's Truck Wizard. The patented tool will give you a customized recommendation for the type of truck you will need.
Do you need packing materials? Penske offers easy online ordering with free shipping on orders over $25. We can help you determine the right size and number of boxes needed for each room.
Once you arrive at your new hometown, the task of settling in begins.
Google Maps is a great way to get to know your new area. Just type in your address and you will get a bird's eye view of your neighborhood.
Do you have a favorite hobby or sport? A quick search of your favorite social media platform can lead you to neighbors in your area who have similar interests. You may find a new hobby or interest you never considered before.
Volunteering is a great way to meet new people. Contact the United Way for information on your local chapter, which can connect you with organizations seeking volunteers in your area.
From your first home, and through all the stages of your life together, Penske will be here to help make it a great moving day.
Penske Truck Rental offers free unlimited miles on all one-way truck rentals, discounts for AAA members, college students and members of the military as well as packing supplies and 24/7 roadside assistance. Are you ready to make a reservation? Visit the Penske Truck Rental website for more information
By Bernie Mixon