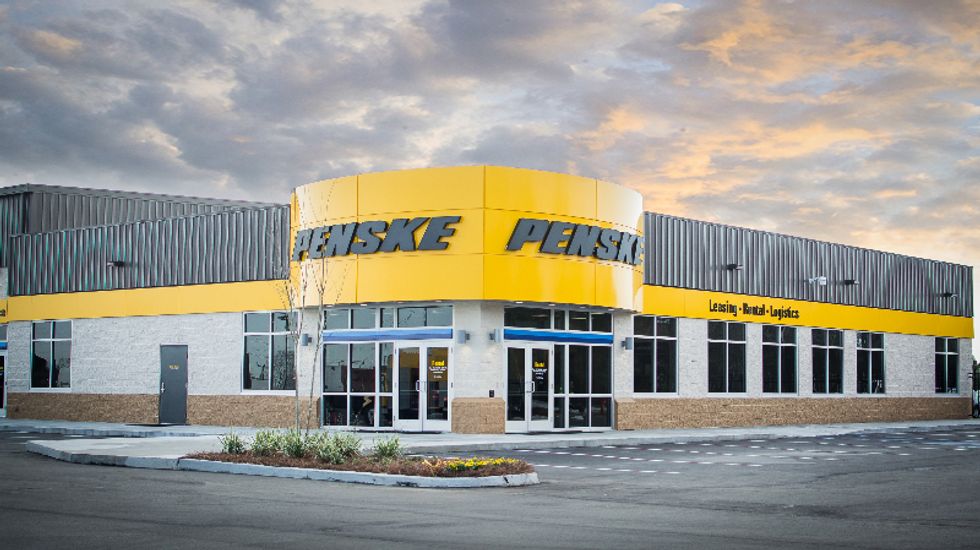 Penske Truck Leasing Opens New Mobile, Alabama, Facility
Penske Truck Leasing today opened a state-of-the-art transportation facility in Mobile, Alabama, within the Mobile Aeroplex at Brookley, an industrial complex adjacent to Mobile Downtown Airport. The grand opening was a star-studded event.
---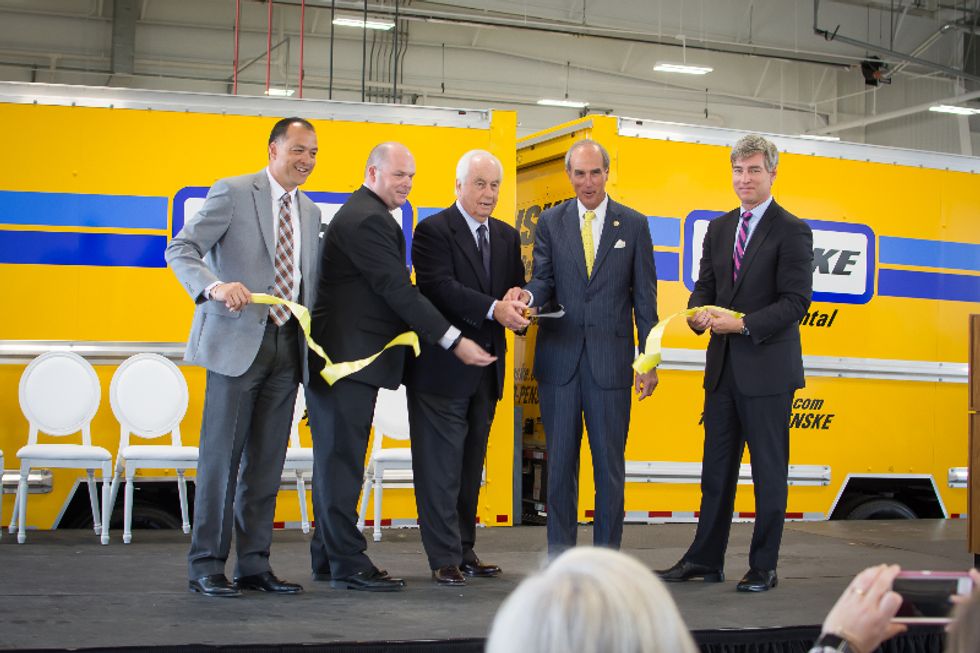 Penske Truck Leasing held a grand opening in Mobile, Alabama. Taking part in a ceremonial ribbon-cutting, from left: Joe Hill, senior vice president Southeast region, Penske Truck Leasing; Penske Truck Leasing District Manager Brad Taylor; Founder and Chairman, Penske Corporation, Roger Penske; Mobile Mayor Sandy Stimpson; Jim Lager, senior vice president of sales, Penske Truck Leasing.
Founder and Chairman of Penske Corporation, Roger Penske, was among those celebrating the company's newest location. His presence was of a historical significance: in 1986, he attended a building dedication for the facility that the company recently vacated a short distance away, when the corporation was known as Hertz-Penske Truck Leasing.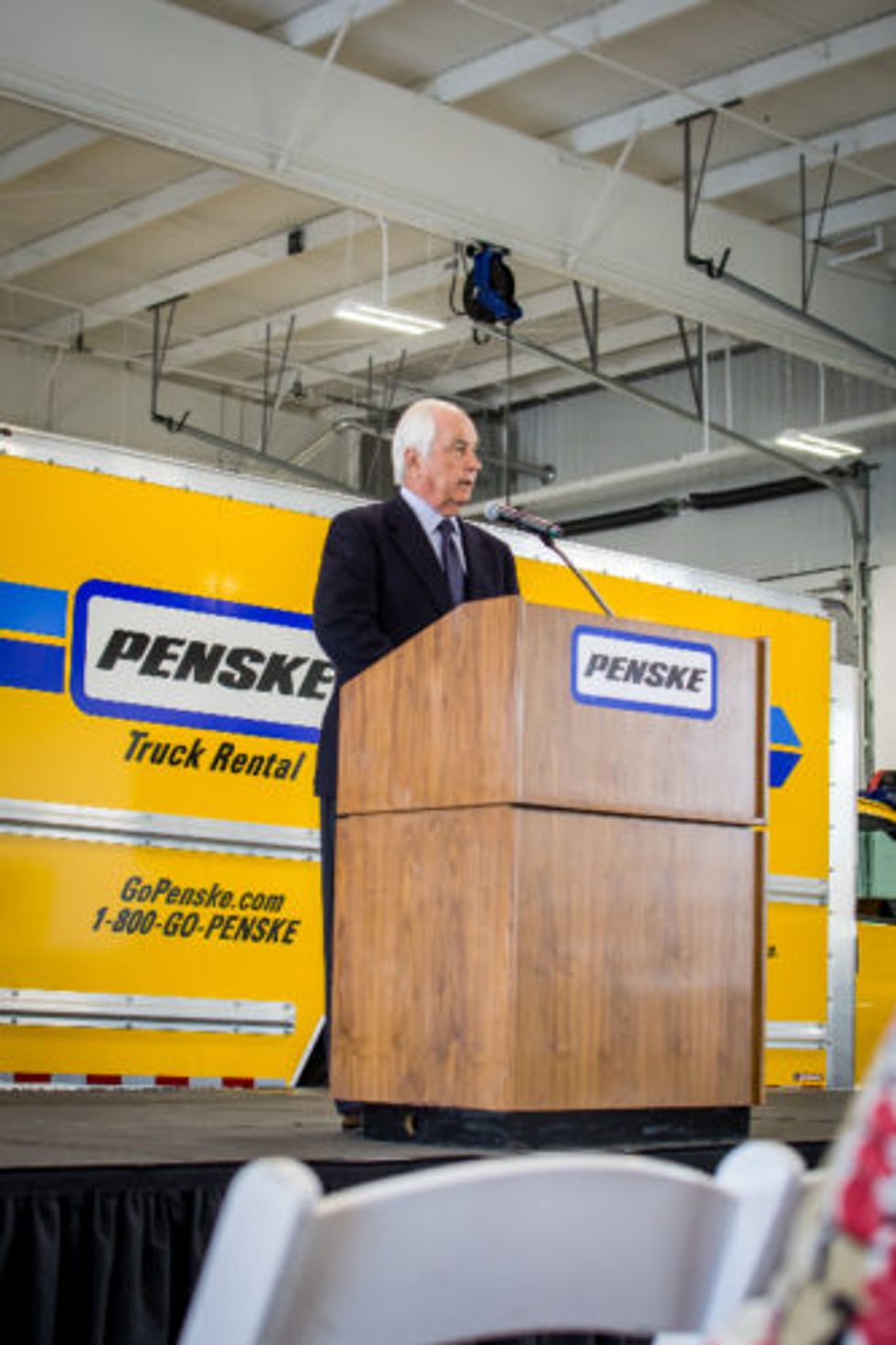 Roger Penske speaks at the opening of a new Penske Truck Leasing facility in Mobile, Alabama.
"I've had a great run with the business and we continue to invest," Roger Penske told the assembled audience. He stated that the company was committed to servicing its customers. He noted that the success of Penske Truck Leasing is partially built on "quality trucks, quality people and building the right facilities."
Mobile Mayor Sandy Stimpson remarked: "This is the most fun that mayors have -- cutting the ribbon."
Housed at 2405 Perimeter Road, the 6.5 acre property offers full-service truck leasing, consumer and commercial truck rental and contract truck fleet maintenance services. It has four services bays in a 19,000-square-foot building, two-lane fuel island and an automatic wash bay.
"The Mobile Aeroplex is an ideal location to match the overall growth experienced along the Gulf Coast," stated Joe Hill, senior vice president for Penske's Southeast region. "Moving to this new location within the aeroplex allows us to expand our capabilities. We now operate in a larger and modern transportation facility that leverages the latest technology to better serve our customers."
By "Move Ahead" Staff