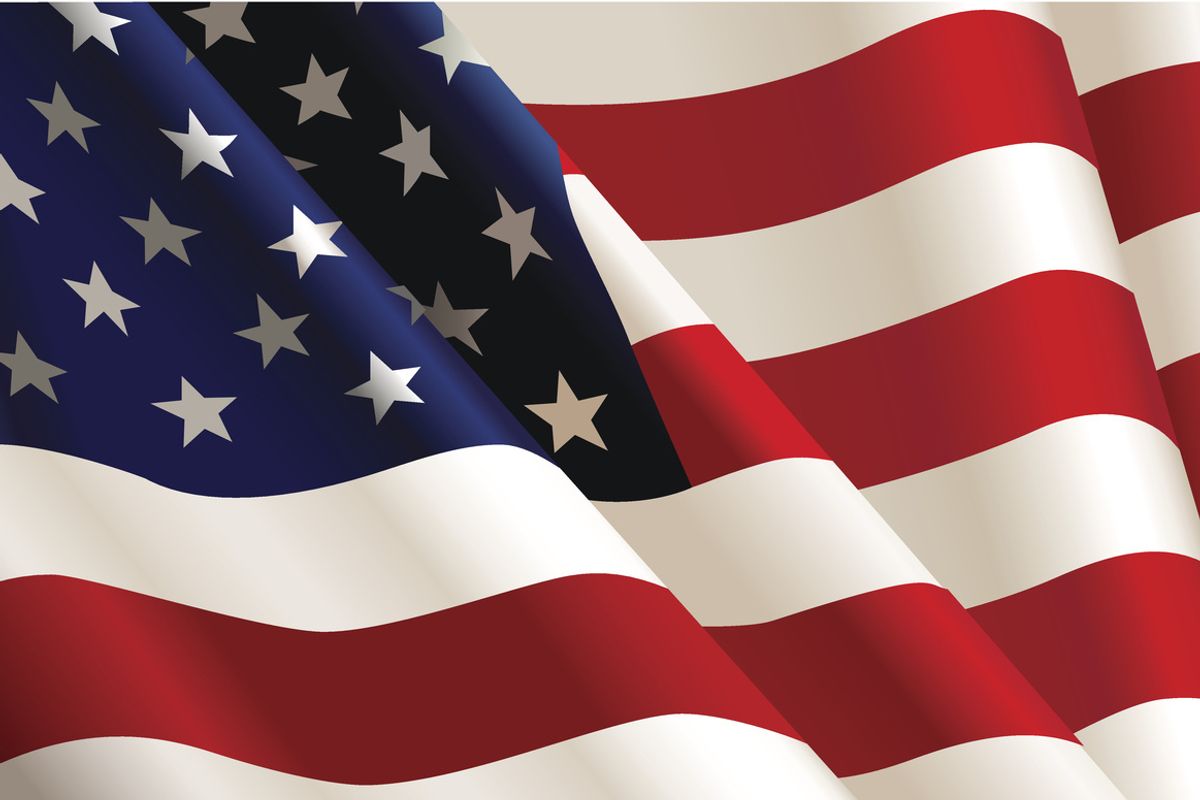 Penske Military Veterans Driven by a Call to Serve
Ray Fowler was just 19 when he decided to join the Marine Corps, following in the footsteps of his grandfather and uncles who served before him.
---
The Desert Storm combat veteran, and now a professional truck driver with Penske Logistics, credits his military service with instilling in him values such as discipline and teamwork, which he uses in his role.
Fowler is among Penske's more than 2,000 veterans who have served on the frontlines to some of the most significant moments in world history.
"Today on Veterans Day, we honor and recognize the men and women who fought for our country to keep us safe," said Brian Hard, president & CEO of Penske Transportation Solutions. "The thing I admire most about veterans is their dedication and their universal willingness to give their all for a cause bigger than themselves. With sincere gratitude, we honor and thank all our veterans for your service and sacrifice."
As Penske and a grateful nation pause to reflect on the contributions of veterans, our associates discussed how their time in the military helped prepare them for their current roles with Penske Truck Leasing and Penske Logistics.
"My experience in the Marine Corps instilled a great deal of discipline, work ethic and leadership," Fowler said. "As a driver, we represent Penske. There is a lot of pride in that, but it's also providing customer service and establishing relationships."
Yet for many veterans, including Fowler, it all began with a call to serve.
Military Service is a Family Affair
For Viola Godwin, an Air Force veteran and an inside executive account manager in Penske's Rental department, military service is truly a family affair. Her father served in the Army; her younger brother is a former Marine, and her older brother served in the Navy.
"My military upbringing, military service and having worked as a training and learning advisor for the New Mexico Military Institute for five years, have engrained definite characteristics of discipline, tenacity and determination in me," Godwin said.
Godwin's military service taught her the value of teamwork and having mutual trust and respect for those around you.
For Godwin, being a veteran is the ultimate definition of selflessness. "Whether you entered the military with this intention or not, you definitely leave with this characteristic to some degree," she said.
Leadership Takes Flight
District Manager and Navy veteran Josh Bonnington credits the military with teaching him what it means to lead a team and to serve the people around you while you seek to achieve goals together.
"I was an avionics technician in my time with the Navy, working on components of the jets so they could stay ready for flight," Bonnington said. "There were lots of ups and downs, but what it taught me is the value of a strong team and keeping up motivation and enthusiasm."
For Bonnington, being a veteran means experiencing a kinship with others who made a willing sacrifice to help make the world a better place for everyone.
Preparation for Penske Role
When Marques Ceasar, a Penske Logistics operations manager, speaks about his time in the Army, he is filled with the pride that comes with having fought for his country.
As an automated logistical specialist and combat lifesaver, he specialized in warehousing and dispatching military vehicles. Ceasar's time in the Army prepared him for his Penske role in many ways.
"My time in the Army prepared me to deal with multiple changes in routine, to operate with integrity, to be a vital part of a team, to take pride in what I do, and most importantly to be a leader," Ceasar said.
Being a veteran brings Ceasar a tremendous sense of pride.
"I am extremely proud of the fact that I fought for this country and its values and helped protect innocent victims of tyranny, oppression and violence during my time as a soldier," he said.
Serving on the Frontlines to History
During his time in the Coast Guard, Gordon Link, a maintenance supervisor, had a front seat to some historic moments.
Link attended the Reykjavik Summit between U.S. President Ronald Regan and Soviet Union President Mikhail Gorbachev.
He served as a radar operator during the recovery operation of the Space Shuttle Challenger. He patrolled New York City Harbor during Op Sail, celebrating America's 200th Independence Day.
Link credits his military service with instilling in him values he carries to this day, including discipline and treating people with respect.
"While serving, I got to visit many countries and islands, and experienced the beauty and cultures of how they lived," Link said.
A Life Made Richer by Serving
As an Air Force veteran, Penske Maintenance Supervisor Patti Midkiff was deployed for a year to Sondrestrom Air Base in Greenland, some 60 miles north of the Artic Circle.
During her time there, Midkiff experienced 24 hours of darkness in the winter followed by 24 hours of daylight in the summer.
"My military service has helped me in my role with Penske by having instilled values and discipline necessary to be a maintenance supervisor," Midkiff said. "Also, it has helped me to effectively communicate with associates and be proud of the work we do at Penske."
Midkiff believes her life has been richer because of her military service.
"Being a veteran makes me proud to have served my country and protect our freedoms," Midkiff said. "My life is better for having served my country, and I do not take our freedoms for granted."
Driving Military Recruitment
Penske was recently named a 2021 Military Friendly Employer in recognition of the company's commitment to creating employment opportunities for veterans.
The company actively recruits veterans by promoting employment opportunities in military publications, on veterans' job boards, and through exclusive partnerships with military-friendly organizations, such as ESGR, G.I. Jobs, RecruitMilitary, Military Officers Association of America, VetCentral, VRS Virtual Veteran Career Fairs, Hirepurpose, Corporate America Supports You, Lucas Group and Bradley-Morris, Inc.
Penske has teamed up with Veteran Recruiting (VR) and other leading employers to support the VetFriendly Jobs Initiative to hire or train 100,000 veterans by 2020.
The company was one of many that joined efforts with VR to support the White House Joining Forces Initiative, which led to the hiring of 170,000 veterans between 2011 and 2016.
Military-Friendly Organization Supporter
In addition to hiring, the company is proud to partner with and support military-friendly organizations, including The Paralyzed Veterans of America's Mission: ABLE campaign and Support Military Families.
Penske Truck Rental joined with Paralyzed Veterans seven years ago to create the #OneWay4PVA campaign, which encourages rental customers to donate $1 to Paralyzed Veterans Mission: ABLE campaign.
The generosity of one-way customers and Penske donations on all one-way moves has resulted in more than $3 million for Paralyzed Veterans.
Penske associates regularly volunteer for organizations that support and honor our troops and veterans, like the Paul R. Gordon Veteran Social Center of Berks County in Reading, Pennsylvania.
In addition, Penske offers discounts on truck rentals for active military members and veterans when reserving one-way truck rentals online.
Both Penske Truck Leasing and Penske Logistics offer a wide range of career opportunities, including truck fleet maintenance technicians, truck drivers, fleet maintenance supervisors, operations management roles, as well as logistics and supply chain operations roles and many others.
Visit https://penske.jobs/veterans/ for more information on career opportunities.
By Bernie Mixon