Penske Joins 25th Anniversary of Rick Hansen Man In Motion Relay Tour
Penske Truck Rental has joined in its support of the 25th Anniversary of Rick Hansen Man In Motion Relay Tour.
---
Beginning August 24 in Cape Spear, Newfoundland, the 25thAnniversary Relay will retrace the Canadian segment of Hansen's original tour, but this time one man in motion will be represented and celebrated by many in motion, by engaging 7,000 participants from across Canada who have made their own difference in the lives of others.
Penske Truck Rental is participating in this event by providing much-needed transportation support that will accompany and assist the cross-Canada tour.
"We're pleased to be involved in this event that supports not only diversity and inclusion but giving back to our communities," said Jason Schappert, a Penske district manager in Burnaby, British Columbia. "Rick Hansen is a national hero and an inspiration to Canadians and people overcoming challenges everywhere."
This anniversary event fully recreates the original Man In Motion cross-Canada tour that spanned 12,000 kilometers from coast to coast. The relay will travel through over 600 communities, visit every capital city and touch all provinces and territories and reach over 70 percent of the Canadian population.
The relay tour will also engage approximately 7,000 medal-bearers, who are difference-makers in their own right. These individuals will cover an average of 40 to 80 kilometers a day, making their way across the country passing a singular Rick Hansen Medal to the next participant.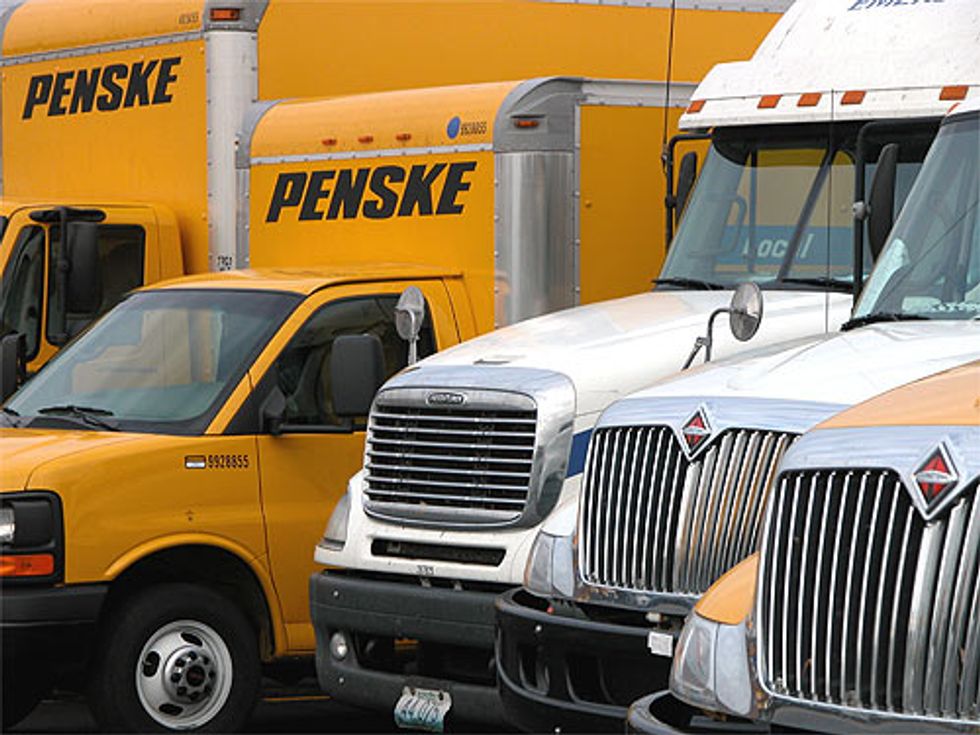 Penske associates like British Columbia-based lease sales representative Teresa Thompson also plan to participate in supporting the event as it spans across different stages of the country.
"Rick Hansen's story is truly inspiring and I'm excited to be able to take part in this event as a participant," said Thompson.
Rick Hansen sustained a spinal cord injury (SCI) in a car crash at age 15. Paralyzed from the waist down, he slowly came to terms with how to deal with his new life, setting new goals from new dreams.
After months of rehabilitation, Hansen returned to his first passion: sports. Fueled by his mantra "anything is possible," he went on to win 19 international wheelchair marathons, including six medals as a Paralympian.
Inspired by the dream of a world accessible and inclusive for all, and a passion to make a difference in the lives of others, Hansen set out on a journey, his legendary Man In Motion World Tour, on March 21, 1985.
He wheeled more than 40,000 km through 34 countries, raising $26 million for SCI research and quality of life programs. More importantly was the collective shift in consciousness in the belief of the potential of people with disabilities when barriers are removed.
Penske Truck Leasing offers consumer and commercial truck rental, full-service leasing and contract maintenance services across Canada's major cities. It also has logistics operations.
By Randy Ryerson