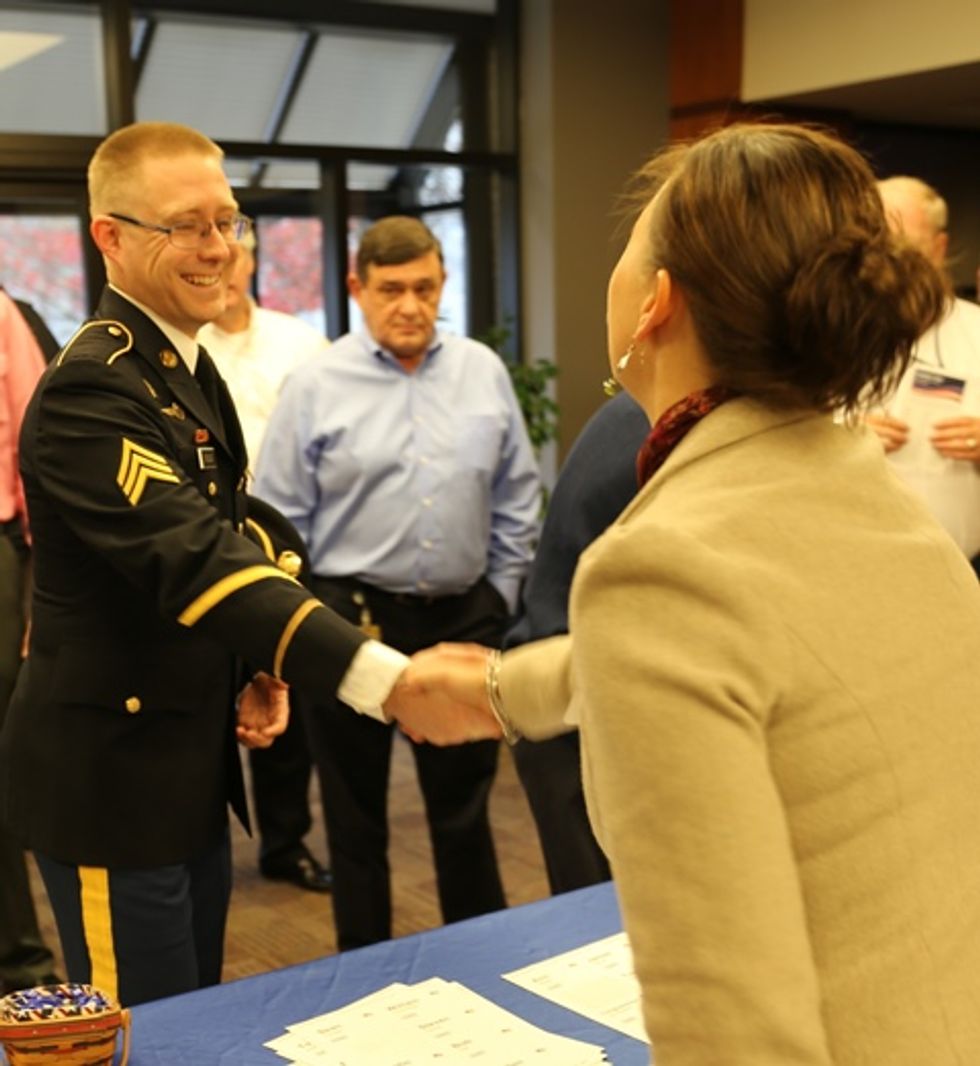 Penske Holds Inaugural Veterans Day Observance
Pausing along with a grateful nation on this Veterans Day,Penske paid tribute to the more than 1,400 associates who served in the armed forces, thanking them for their sacrifice.
---
"This is an opportunity to say thank you to them," said Brian Hard, president and CEO, Penske Truck Leasing. "Thank you to all our veterans for everything you do every day to protect our freedoms."
There are currently 1,446 veterans who work at Penske locations across the U.S., including 72 associates in the Green Hills corporate headquarters and nearby Reading location. In addition, 30 associates have been on military leave so far this year and eight are currently serving.
Veterans Day began as "Armistice Day" on Nov. 11, 1919, the first anniversary of the end of World War I, and served to honor veterans from that war. It became a legal holiday in 1938, and in 1954 Congress changed the focus of the observance to honor veterans of all wars and renamed it Veterans Day.
Penske's inaugural ceremony included a moment of silence to honor the fallen, as well as a reading of the names of veterans from the corporate Green Hills and Reading locations who were in attendance.
The Alvernia University Chorus Ensemble, led by Jennie Michalik, Assistant Professor, Artist Residence and Director of Vocal Activities, performed the national anthem.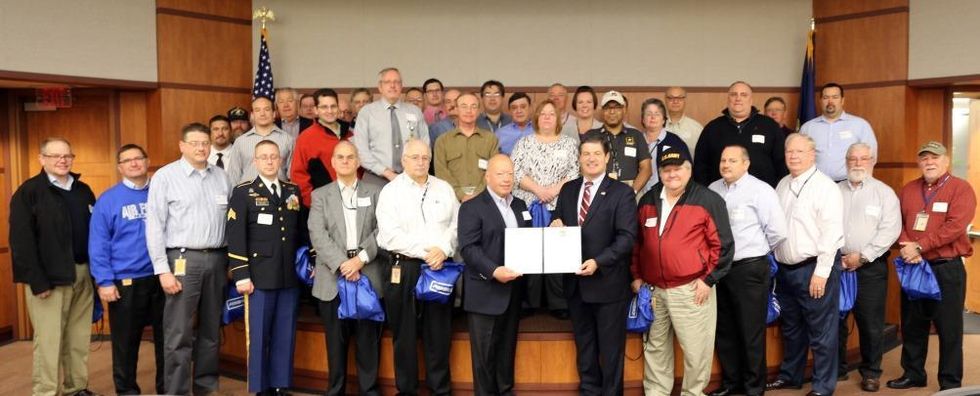 Retiring U.S. Rep. Jim Gerlach presented a certificate to the employees of Penske Truck Leasing and Penske Logistics who selflessly served our country as a member of the Armed Forces, and in recognition of Penske's exceptional commitment to providing support and fulfilling career opportunities.
For Penske associate Miguel L. Rodriguez, who served in the Air Force from 1988 to 1992, his service prepared him for his future role with Penske.
"I worked in warehousing. This is where I was introduced to the trucking industry. I learned to drive a tractor and trailer and learned logistics. I was taught how the flow of property moves from manufacture to end user and accounting for everything in-between," said Rodriguez, a fleet sales representative in the Remarketing department.
Rodriguez also participated in the Honor Guard, which presents color at arms at parades, sporting events and special meetings, along with performing a 21-gun salute at funerals.
"I learned respect, honor and doing something that is bigger than you no matter how little you feel your contribution is or was," he said. "I enjoyed giving honor to our veterans that have passed and being part of burying them with honors."
For Penske associate Julie Levering, who served in the Army from 1994 to 1999 and was commissioned as a 2nd lieutenant in the Military Intelligence Corps from West Point, being a veteran is special to her.
"To me, being a veteran is a special thing," said Levering, director of maintenance services in the 24/7 Roadside Assistance department. "Not everyone can say it. Serving this country is a courageous path, and I respect and honor those who have taken it."
By Bernie Mixon