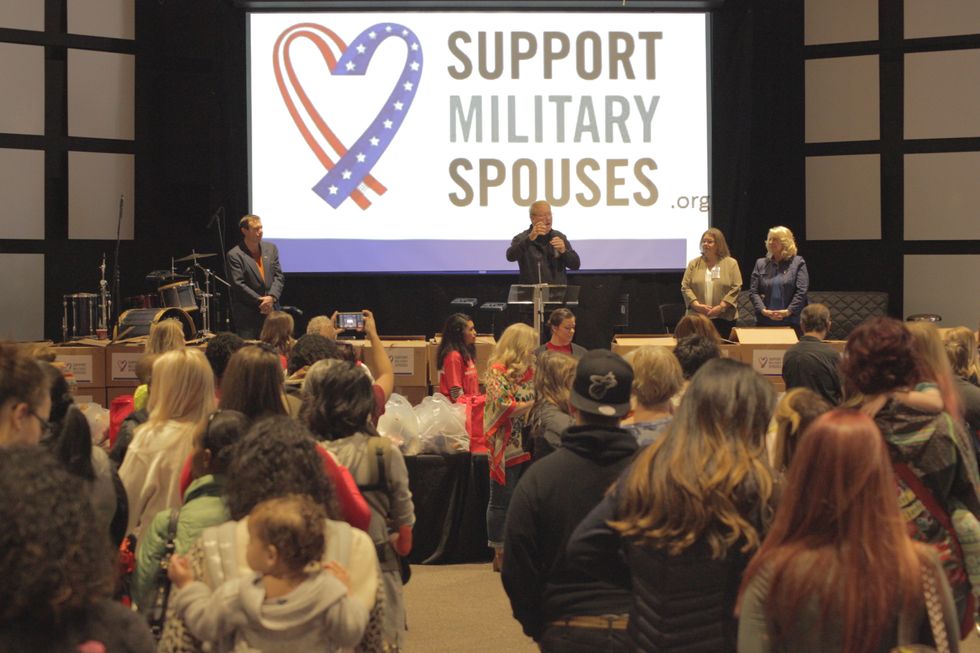 Penske Helps Bring Holiday Joy to Military Spouses
Little boys and girls all over the world can't wait for Christmas morning to arrive, but one non-profit group has been celebrating Christmas early by delivering presents to military families in North Carolina and South Carolina.
---
Instead of delivering gifts in a sleigh, the Support Military Spouses (SMS) group brings presents to military spouses and their families in a big yellow Penske rental truck.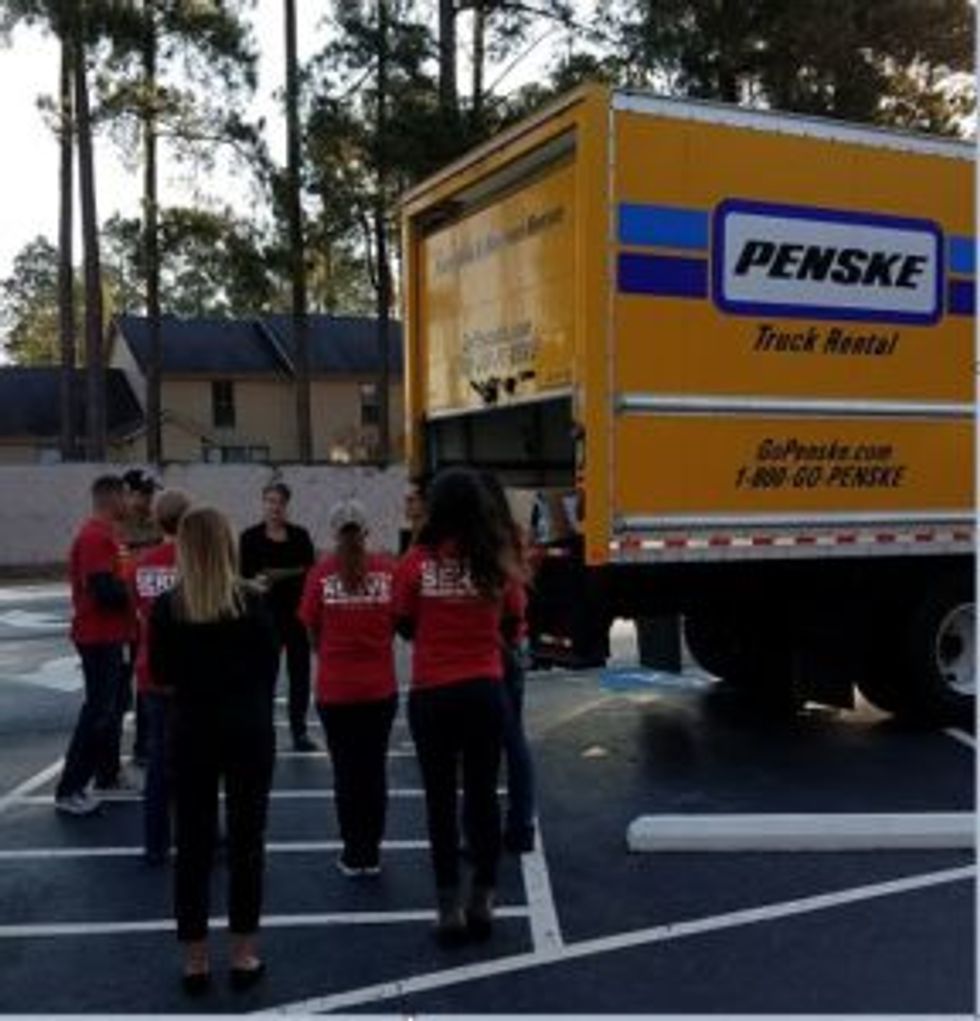 "We deliver seasonally, and we have huge deliveries twice a year," said SMS founder Diane Rumley. "We deliver in May as part of Military Spouse Appreciation Month and again in December for the holidays."
Support Military Spouses honors and gives back to military families in a myriad of ways throughout the year. But, one of their most successful efforts in giving back to those who make the ultimate sacrifice is achieved through their Appreciation Care Package Program.
These care packages help fulfill SMS's main mission. They strive to support military spouses who go through the challenging time of moving from base to base and taking care of their families, while their loved ones are overseas.
"We were the first non-profit founded whose main focus was the military spouse," said Rumley. "In addition to all our hard work, this program has evolved greatly on its own with all the donations that we get."
Since they started the care package program in 2009, Rumley's team has been able to give out more than 50,000 care packages.
The spouses and their children receive two different care packages.
Spouses receive jewelry, stationery and books. In the children's boxes are stuffed animals, toys, books and other small goodies. However, in both packages is one thing that brings most military spouses to tears: a personal hand-written thank you note.
"The spouses just appreciate the fact that they are recognized for the sacrifices they have made, and they've sacrificed a lot," Rumley said.
"They move around from base to base, and just the fact that we recognize those sacrifices and hardships brings many of the women to tears. That's why we do this year after year."
The care packages are handed out to everyone at various military bases. What started out as a simple delivery that lasted a couple of hours has now turned into a delivery celebration that lasts all afternoon.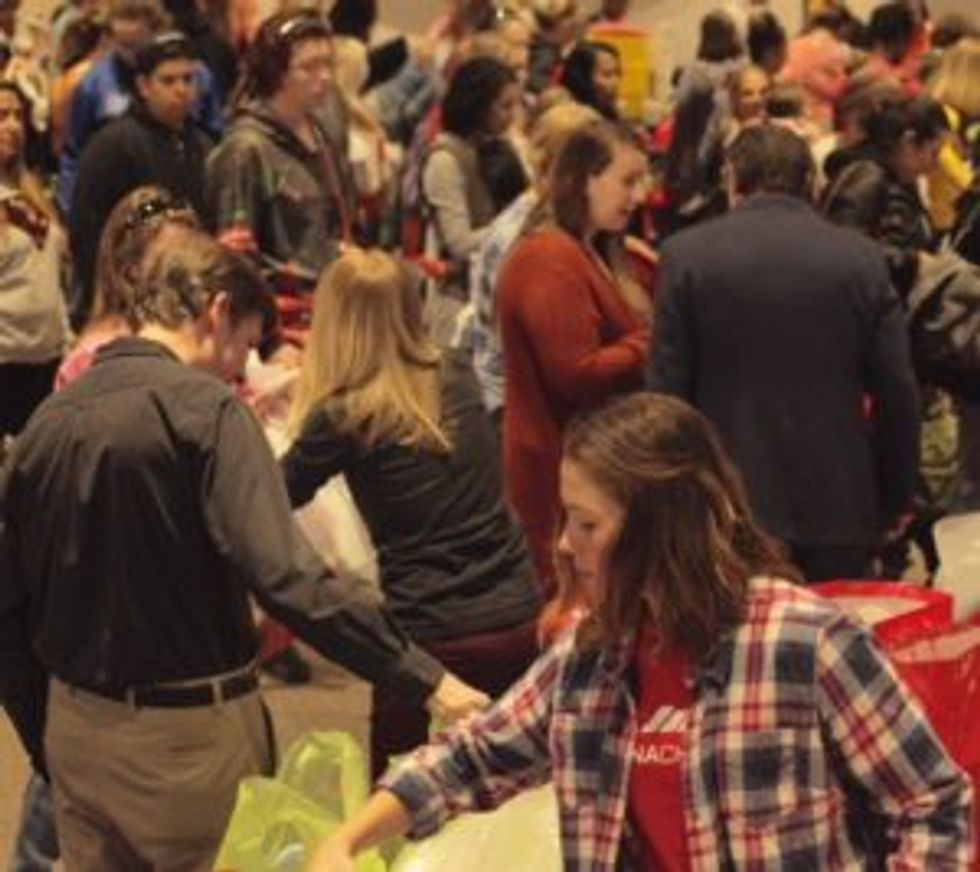 Just as Santa has help from all his elves, Rumley credits all the volunteers and donors who have helped get SMS to where it is today.
"We just couldn't do it without our partners," Rumley said. "Having Penske onboard from the very beginning has allowed this non-profit to serve the military families year after year in a miraculous way. Thank you to the whole Penske team."
SMS just delivered care packages to military families in Fort Bragg in Fayetteville, North Carolina, and Joint Base Charleston in Charleston, South Carolina, and will continue bringing smiles to people's faces this holiday season when they head to the following areas:
Camp Lejeune in Jacksonville, North Carolina, and Cherry Point, North Carolina, on Dec. 7
Seymour Johnson Air Force Base in Goldsboro, North Carolina, on Dec. 8
By Chris Abruzzo