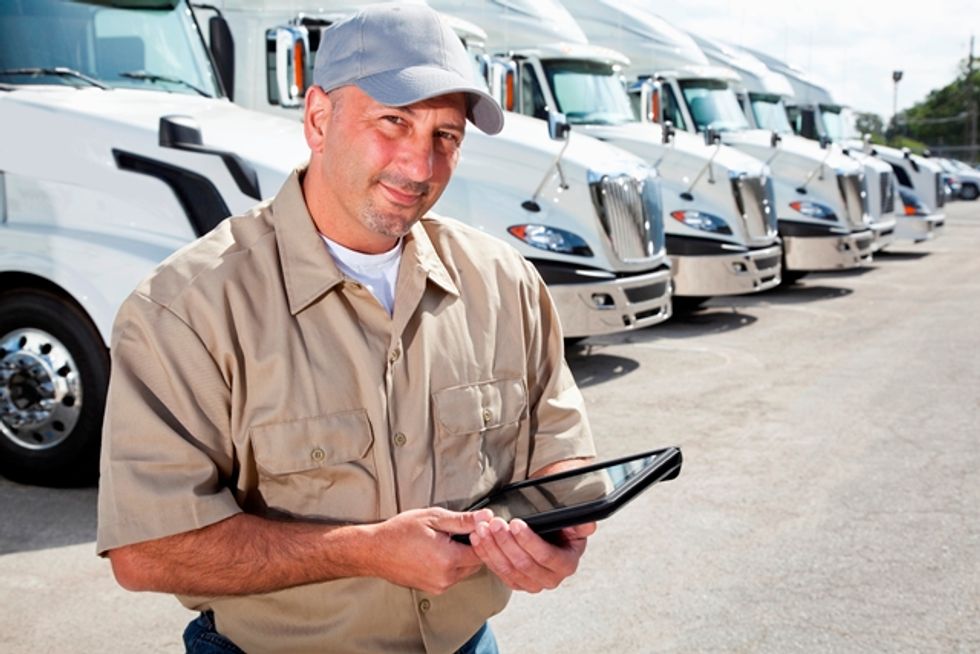 Penske Has the Keys to A Rewarding Career. Become a Truck Driver.
Are you honest and loyal and have integrity and a strong work ethic? Would you rather be behind the wheel than in front of a computer? You might be an ideal candidate for aprofessional truck driver career at Penske.
---
Penske Logistics employs nearly 2,900 trucks drivers. The company anticipates increasing its driver workforce by 30 percent over the next five years.
Penske is celebrating all its drivers during National Truck Driver Appreciation Sept. 15-21, sponsored by the American Trucking Associations to applaud America's 3.1 million professional truck drivers.
Why Choose a Career with Penske?
Drive Newer Fleet
Penske operates only top-of-the-line late-model, clean, comfortable, well-maintained trucks from the best manufacturers to make drivers' jobs safer, easier and more enjoyable.
"Penske's is the best equipment I've had, and I've been driving for over 40 years," said Penske truck driver Stephen Smith.
Enjoy Excellent Pay and Benefits
Penske offers competitive wages, paid holidays and vacations, and a wide range of benefits, including medical and dental insurance, 401K and pension plans, flexible dependent care and medical spending accounts, spouse and child life insurance, and tuition assistance.
"Penske is a very good company to work for," said George Mandyk, Penske truck driver. "The benefits packages are fantastic."
Practice Safe Driving
Penske Logistics makes safe driving its top priority every day.All Penske drivers receive excellent training in safe driving skills and are rewarded for accident- and injury-free performances.
"My No. 1 goal as a truck driver at Penske is safety," said Minor Blanco, Penske truck driver.
Are you driven to excellence behind the wheel? Join Penske's team of professional drivers. Visit GoPenske.com/careers for employment opportunities. The company offers competitive wages and a wide range of benefits. Penske is an Equal Opportunity Employer.
By Kandace Wertz