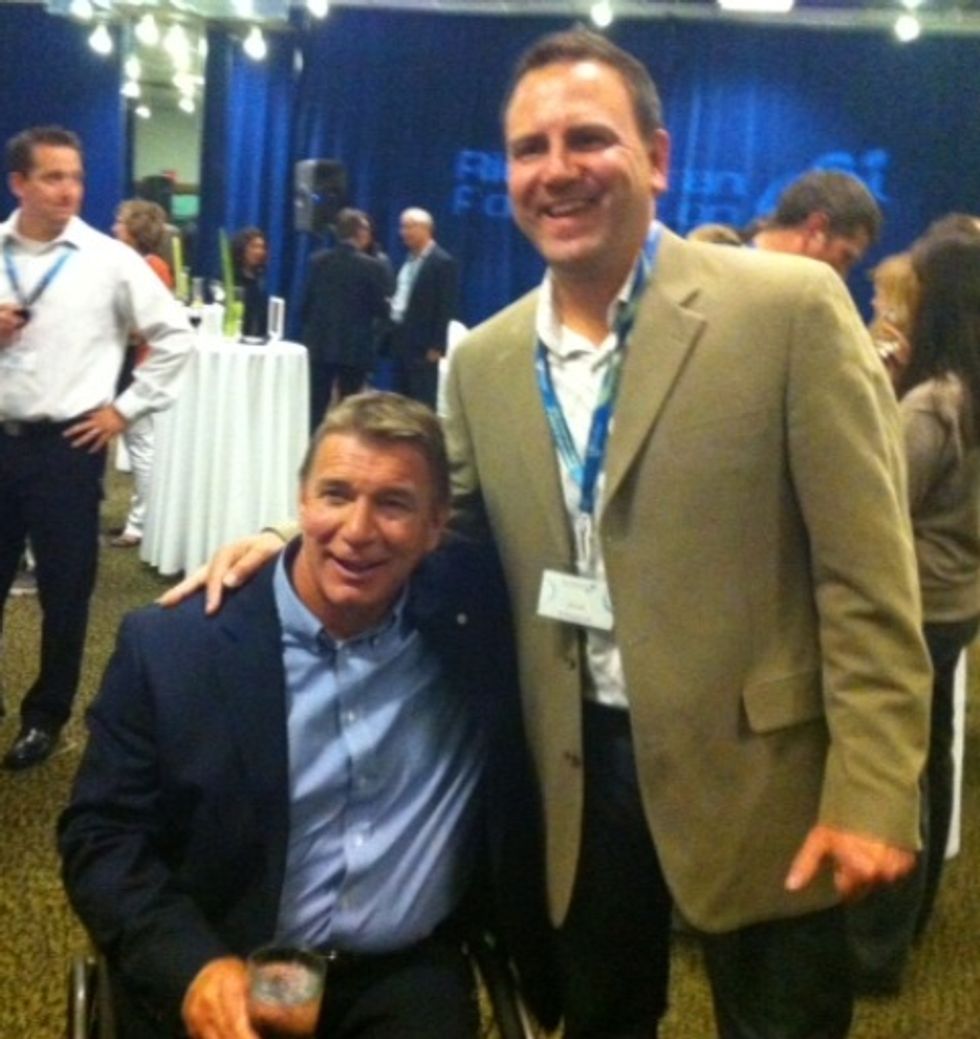 Penske Associates Participated in 25th Anniversary of the Rick Hansen Man In Motion Relay in Canada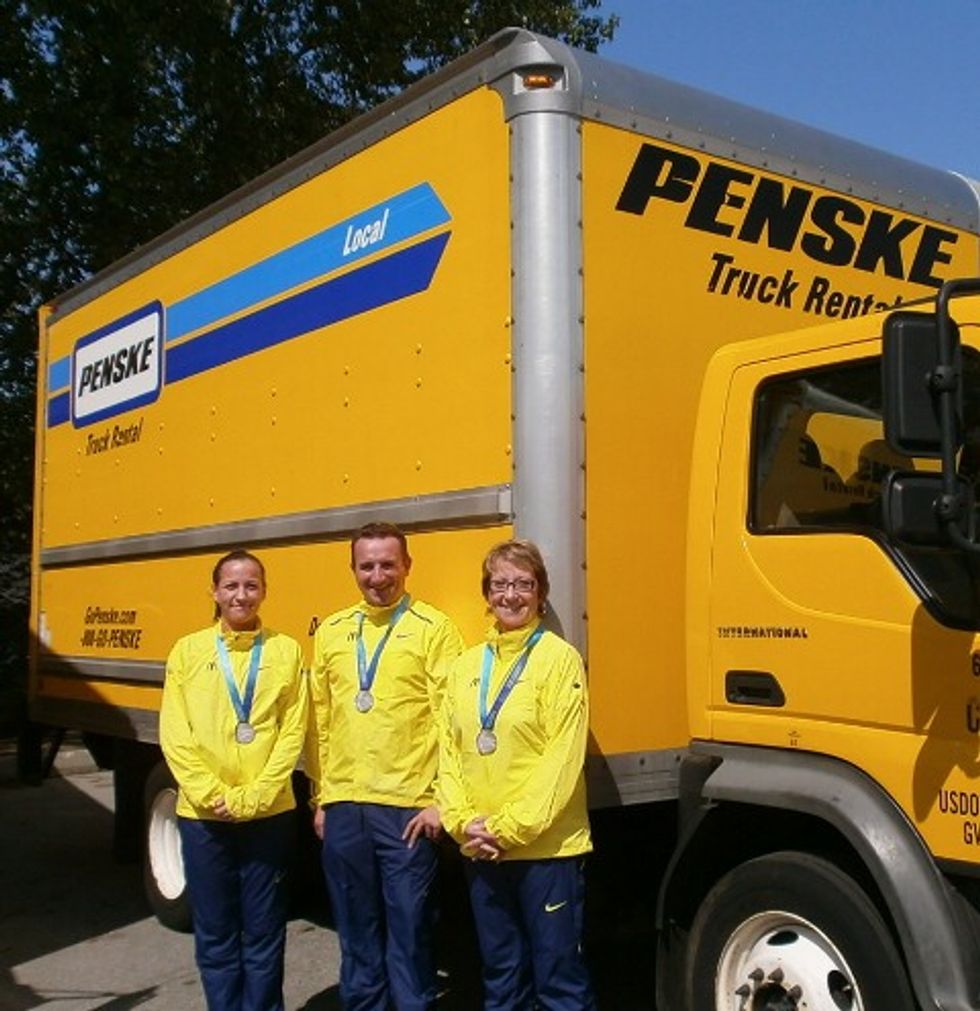 Penske associates Susan Cosman, Jillian Cosman and Mike Ward, from the Burnaby, British Columbia, location, participated last month in the 25th Anniversary of the Rick Hansen Man In Motion Relay.
Penske Truck Rental was one of the sponsors of the Anniversary Relay, which retraced the Canadian segment of Hansen's Man In Motion World Tour of 1985 that raised awareness and money for spinal cord research. During the original 26-month tour, Hansen – who was paralyzed from the waist down from a spinal cord injury that he sustained in a car accident at age 15 – trekked more than 40,000 km in his wheelchair through 34 countries on four continents before crossing Canada.
---
Twenty-five years later, Hansen relied on 7,000 participants who were difference makers in their communities, called "medal-bearers," to travel 12,000 km across Canada and pass a singular Rick Hansen Medal to the next participant. Throughout the nine-month journey, Penske trucks followed the medal-bearers through more than 600 communities, visiting every capital city and touching all provinces and territories – reaching more than 70 percent of the Canadian population.
"We were pleased to support such a great cause," said Jason Schappert, Penske's district manager in Burnaby. "The entire event was more moving and empowering than I had imagined, especially as the Penske trucks and the medal-bearers came closer to Vancouver."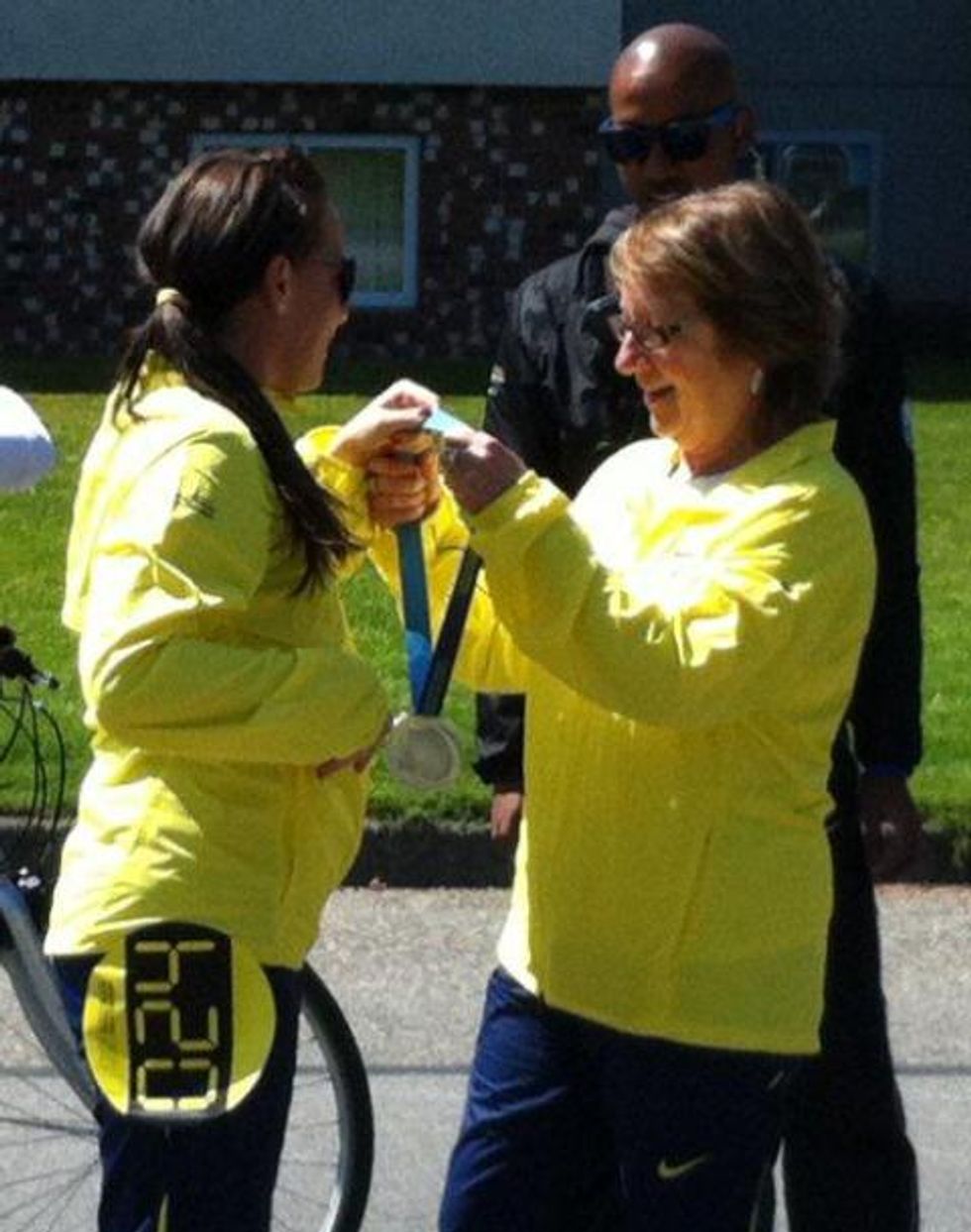 In a basic "pull-a-name-from-a hat" technique, Schappert selected mother-daughter duo Susan and Jillian Cosman and Ward to represent Penske as medal-bearers in the ¼ km relay in Agassiz, British Columbia.
Susan Cosman, a Penske clerk, had the privilege of seeing the original Man in Motion tour in person more than two decades ago when Hansen came through Saint John, New Brunswick, but she experienced a whole new level of emotion this time around. "It was when I witnessed his 25th anniversary climb of the infamous Thermal Drive Hill in Coquitlam, British Columbia, that I realized the true meaning of commitment and dedication to something you believe in," she said. "He is a man that I wish everyone could meet at least once in their lives. He is truly an inspiration."
The Many In Motion Relay was equally as significant for the other medal-bearers. "It was an honor to be selected to share the experience with my mom," said Jillian Cosman, a Penske management trainee. "Rick has done so many amazing things here in British Columbia and all over the world for the disabled, and to be a part of that will be a lifelong memory that I will never forget."
Mike Ward, Penske's district rental manager in Burnaby, added, "It was great to be a part of something so meaningful in our country. The Many In Motion Relay wasn't just about what Rick Hansen did in the past, but about what he's accomplishing in the future. He is a difference-maker and is bringing disabilities awareness to the forefront. I was honored to represent Penske."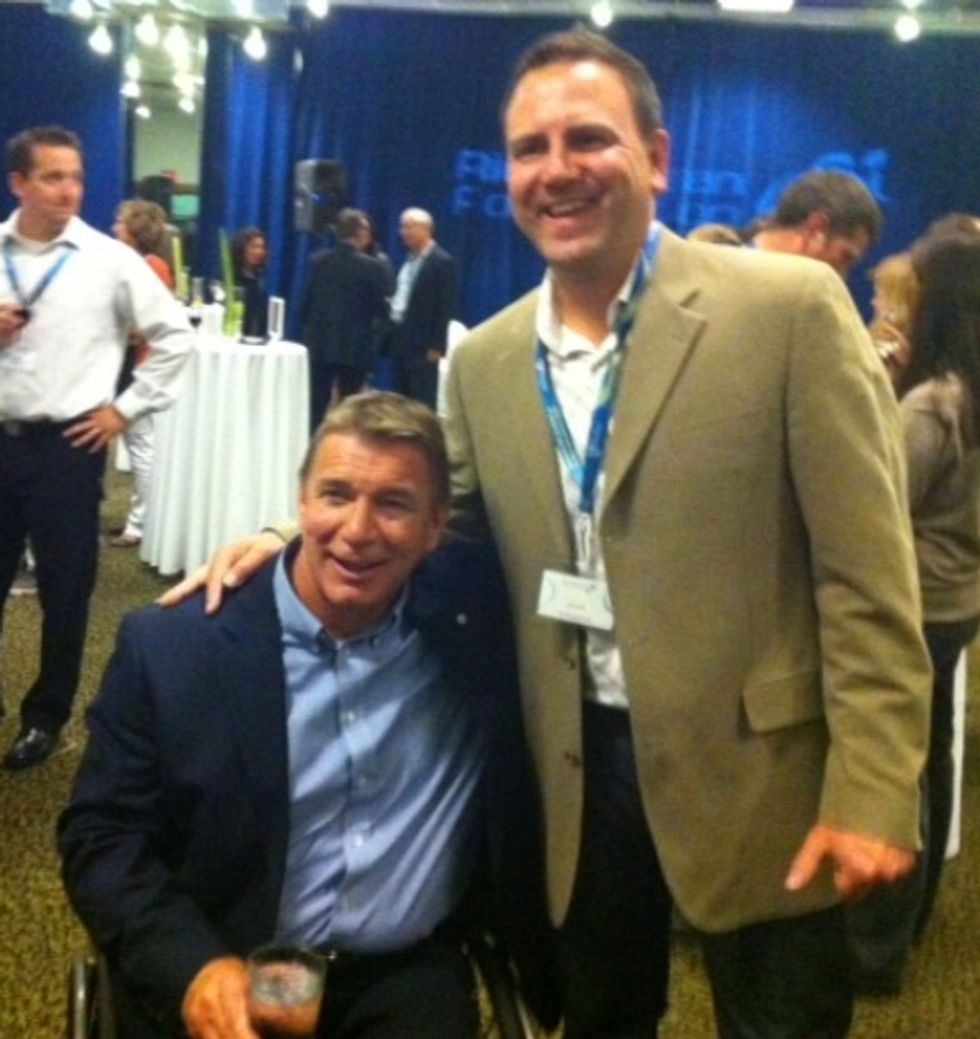 Schappert met Hansen during a fundraising gala and concert following the tour. Featuring several big-name Canadian artists, the concert will air on Canadian broadcast, CTV, on June 24.
"Rich Hansen is a national hero and an inspiration to Canadians and people overcoming challenges everywhere," Schappert said. "I was honored to meet him. He is a very humble man and was so thankful for Penske's support."
Schappert encourages fellow associates outside of Canada to read more about Hansen's incredible life story.
By Kandace Wertz