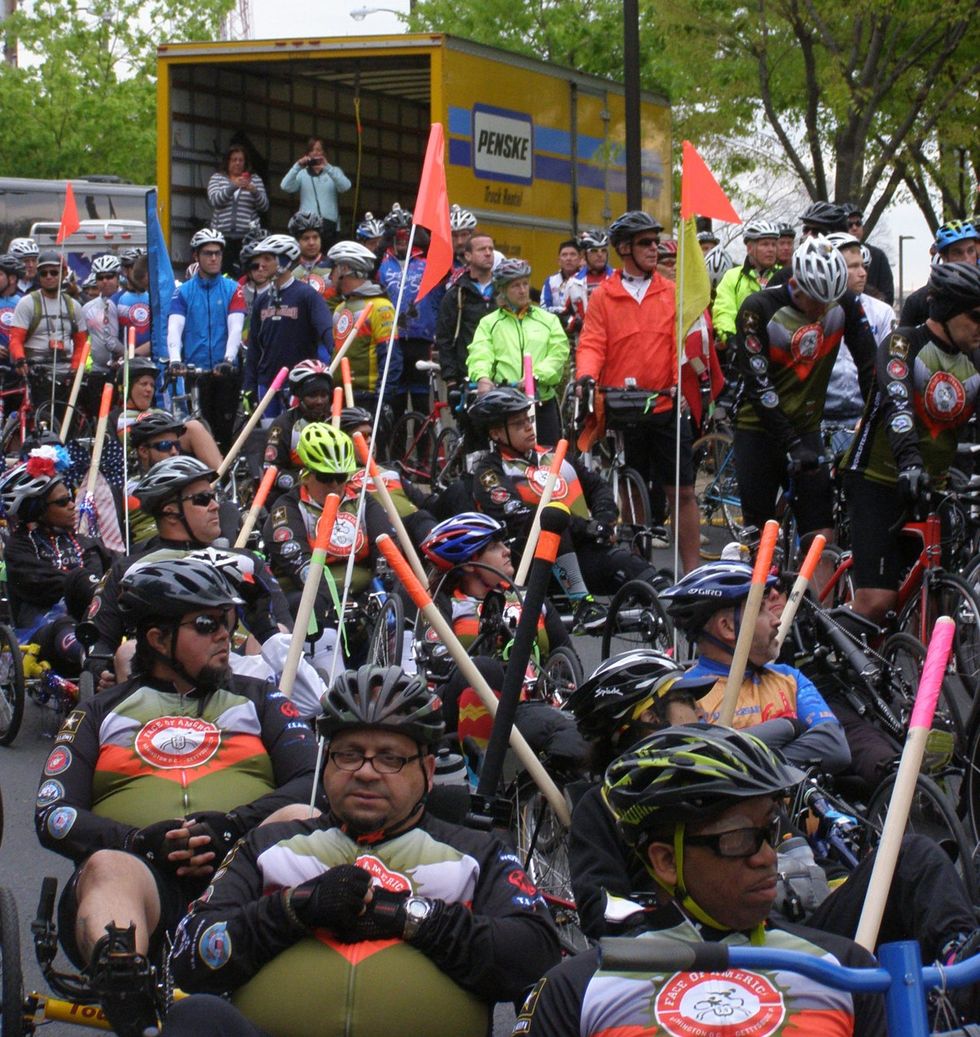 Penske Assists Veterans Group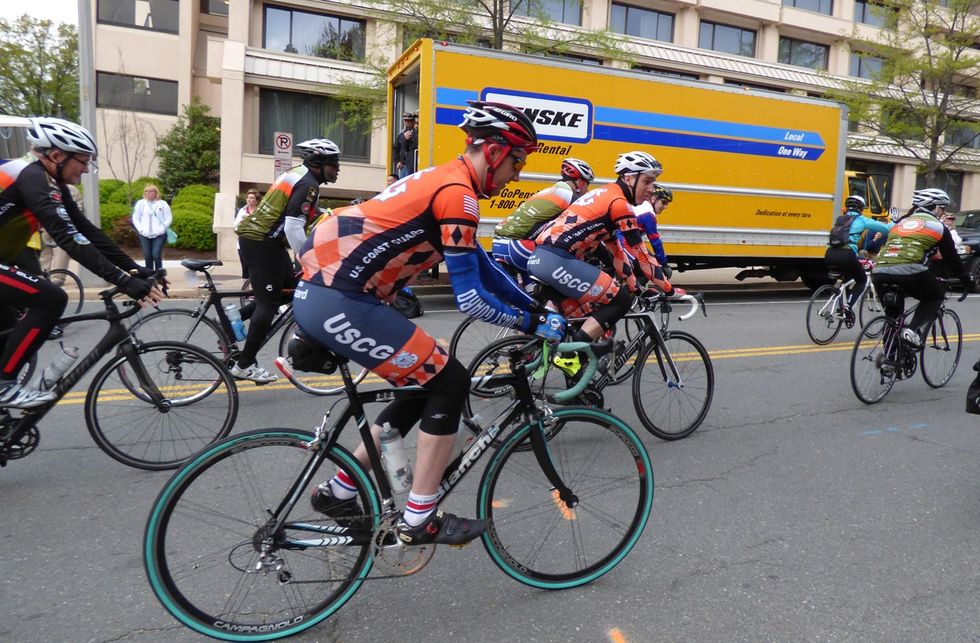 The hum of bicycles, handcycles and recumbent bicycles echoed along picturesque country roads as hundreds of riders made the two-day trek from the Pentagon in Arlington, Virginia, to historic Gettysburg, Pennsylvania, as part of the Face of America ride.
The event, which draws hundreds of riders each year – veterans, injured and disabled, as well as civilians,is held to express appreciation for the service and sacrifice of hundreds of veterans to a grateful nation.
---
Penske has assisted the effort over the years by donating trucks to sponsor World T.E.A.M. Sports, a non-profit organization founded in 1993 with the goal of providing outdoor sports challenges to individuals living with disabilities.
The Face of America ride is held to bring veterans together to foster a sense of inclusiveness, something that they lose when their service ends.
"Sporting events help bring back this sense of community by establishing new friendships and creating support networks," said Richard Rhinehart, director of communications for World T.E.A.M. Sports. "In addition, the physical activity of riding a bicycle, climbing a mountain or rafting a river helps these individuals maintain or restore fitness they had while in active duty."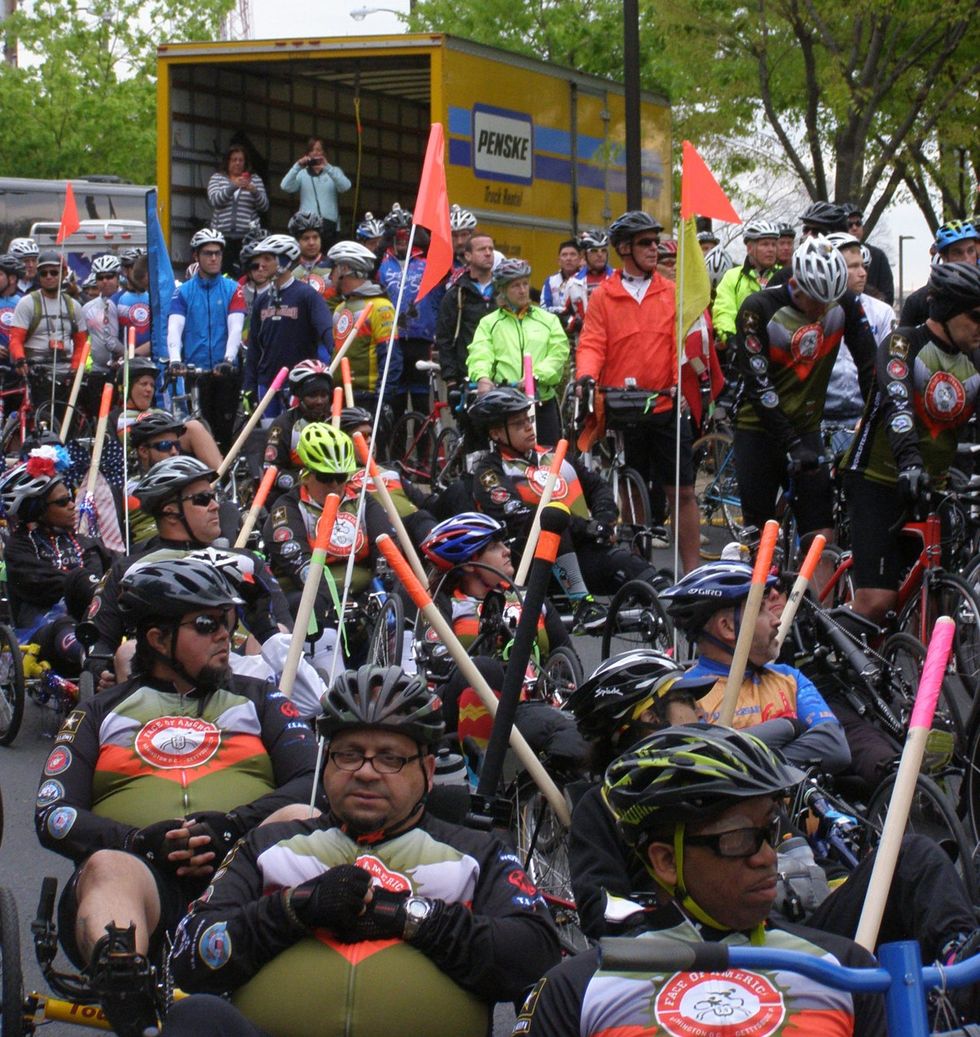 The donated trucks provide a vital service to race organizers and participants.
"The trucks from Penske are used for a variety of tasks during the weekend. Trucks transport the baggage of participants from Arlington to Frederick to Gettysburg and back again to Arlington," said Rhinehart. "The trucks also transport bicycles, recumbent bicycles and handcycles between Gettysburg and Arlington on the final day of the ride."
The most recent event in April drew more than 140 injured American and Canadian veterans who served in wars and conflicts from Vietnam to Afghanistan and Iraq as well as 450 able-bodied active-duty, retired military and civilians.
In all, the participants rode a total of 110 miles split in to two 55-mile days: Arlington to Frederick, Maryland, and then Frederick to Gettysburg.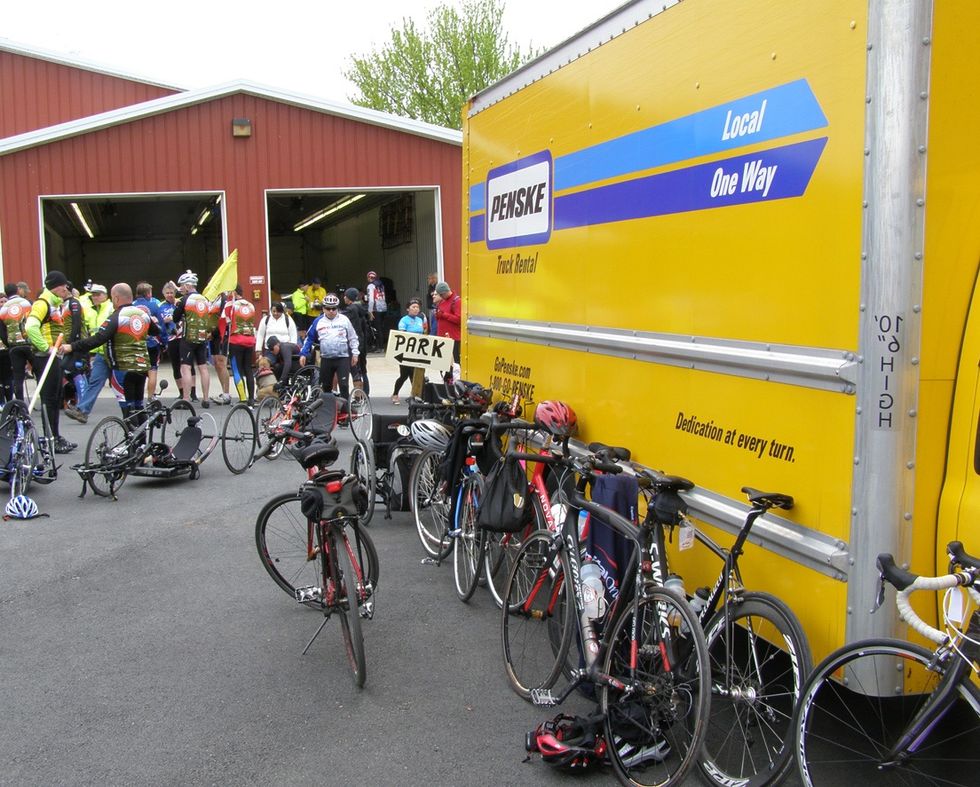 Riders gathered at the Pentagon and rode through the grounds to the historic Iwo Jima Memorial then on to Maryland country roads, arriving in Frederick, Maryland. Along the way, the group paused along their journey to visit rest stops at local firehouses, schools and community centers.
"With a large number of disabled and able-bodied riders of all cycling abilities – we have beginners to former professional cyclists – we run a slow pace of about 10 miles an hour," Rhinehart said. "With frequent rest stops and gentle terrain, the ride is not too difficult for participants."
Support is offered to riders who have technical difficulties with their bikes or become too tired through SAG wagons – vans with trailers that travel with the riders and can transport the rider to the next rest stop if needed.
The ride resumed the next morning heading from Maryland to Pennsylvania and ended mid-day with a luncheon in Gettysburg at the AlStar Expo Complex.
Along the way, spectators gathered along the roadside offering their support and encouragement to the riders through homemade signs and cheering.
"The largest support is in Gettysburg, when hundreds of persons – friends, family, colleagues and local residents – line the finish line to cheer on the arriving cyclists," Rhinehart said.
Marina Libro, who received a medical retirement from the Army in 2011 after a 22-year career, participated in her third straight Face of America ride this year. She looks forward to the collegiality of the events, a way to reignite friendships forged along the bike route.
Libro was a Watercraft Operator and instructor for the U.S. Army Maritime Transportation School at Fort Eustis in Newport News, Virginia. She served in Haiti, Panama, throughout Central and South America and sailed across the world.
"Without events like the ones provided by World T.E.A.M. Sports, some of us would not have a reason to get up or get out of the house most days. Events like this provide many of us with the necessary motivation to get through another day," she said.
"On a larger scale, events like these show the general public just how much people with injuries and disabilities are capable of," Libro added.
Funds rose through participation and fundraising requirements for most riders – except injured veterans - will pay for participating injured veterans' transportation, hotels, food and support as well as create a safe ride experience for all participants.
Remaining funds will be dedicated to upcoming World T.E.A.M. Sports events for the disabled, such as Adventure Team Challenge events in Colorado, New York and Washington and CanAm Veterans' Challenge, a Washington to Ottawa bicycle ride with injured veterans.
World T.E.A.M. Sports will host the Adventure Team Challenge in Washington, D.C., in July, a multisport team event for disabled youth which includes bicycling, hiking and water sports.
By Bernie Mixon