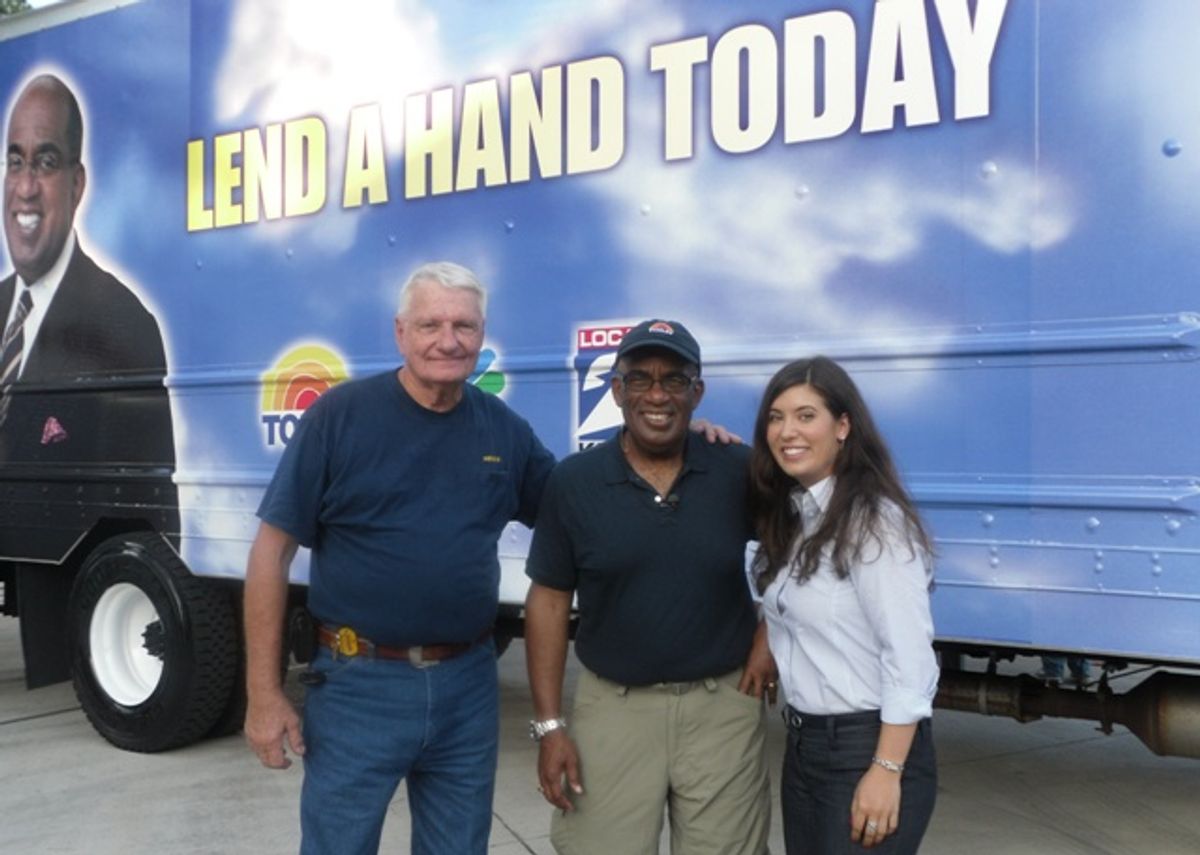 Penske and "Today" Surprise Houston Charity
Penske and "Today" visited Houston June 15 on the third stop of the show's annual Lend a Hand tour.
---
With the help of Penske Truck Rental and other corporate sponsors, "Today" co-host Al Roker made a surprise delivery to the Casa de Esperanza (House of Hope). The charity provides residential, medical and psychological care to children affected by abuse, neglect or poverty.
Al Roker delivered more than $2.6 million in donations, breaking the show's record total for gifts. "Today" needed 10 storage units to house the donations in the weeks leading up to the broadcast. Penske rental agent location Neartown Mini Storage, Houston, donated the use of its units.
Bruce Blackmon, a Penske hiker (contracted truck driver), and Emmalee Jorgenson, Penske's rental sales representative, delivered donations to the charity in a Penske rental truck (see photo).
"We're happy to be a part of such an exciting event," said Jamie O'Malley, Penske's district rental manager in Houston. "We're proud that Penske donates time and rental trucks to make a difference in other people's lives."
For the seventh straight year, Penske is participating in Lend a Hand by donating the use of 26-foot consumer trucks to deliver donations to select charities.
Al Roker travels to Birmingham, Ala., tomorrow before finishing the road trip Friday in Charleston, W.V.
For updates of Al Roker's weeklong trip, be sure to visit the "Move Ahead" blog daily, as well as the "Today" show's "allDAY" blog and the Penske Truck Rental Facebook page.
Read about previous Lend a Hand stops:
Day 1: Penske Truck Rental Helps Today Show in Alaska
Day 2: Penske and "Today" Lend a Hand in Las Vegas
By Kandace Wertz