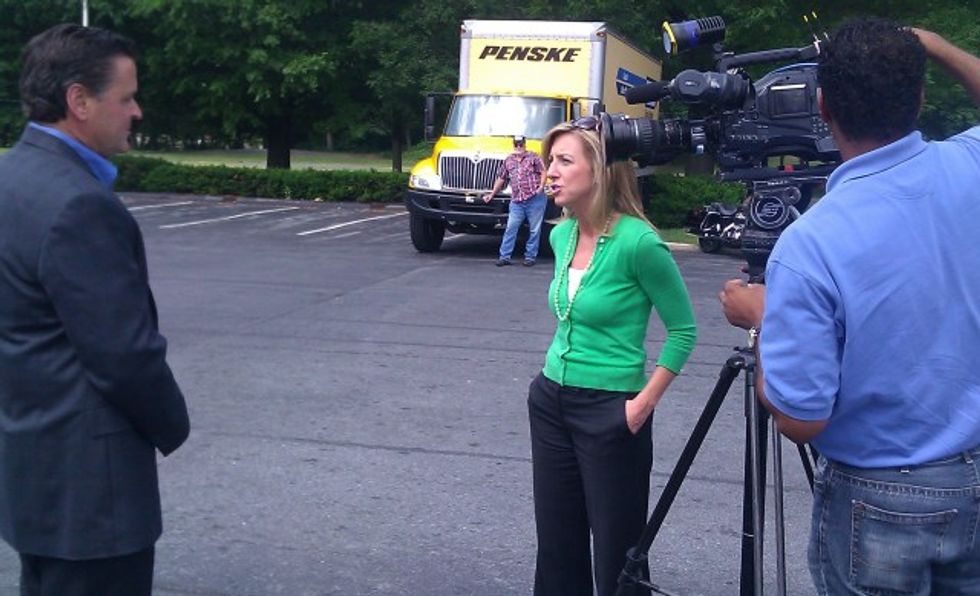 Penske and "Today" Lend a Hand in Las Vegas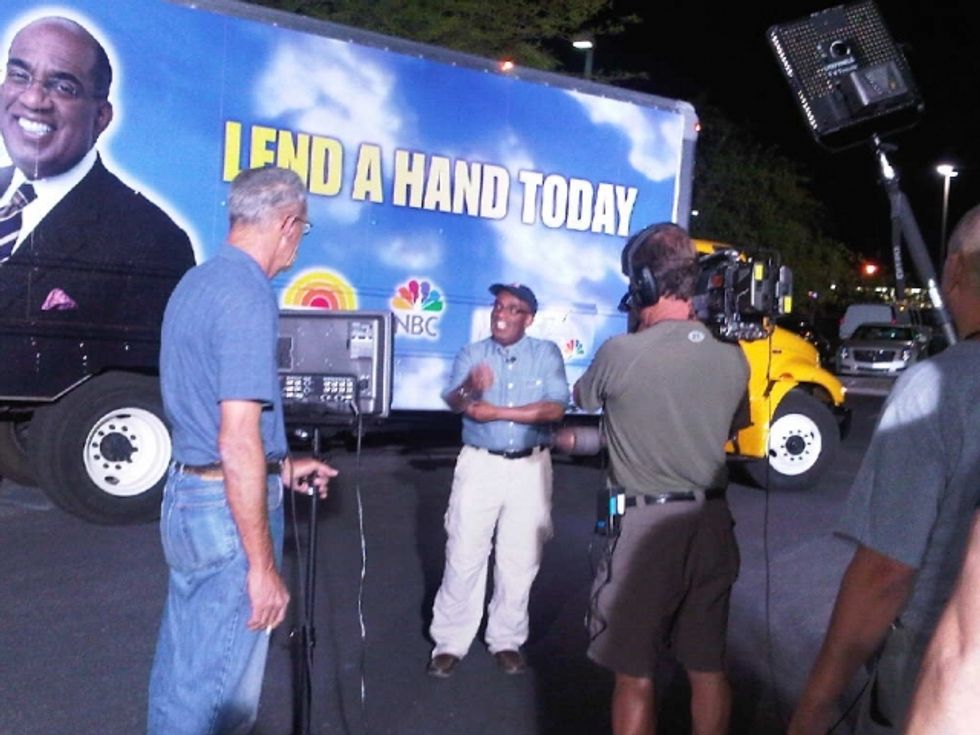 Las Vegas was the next stop June 14 on the "Today" show's Lend a Hand charity road trip.
With Penske's rental trucks leading the way, the morning show's co-host Al Roker presented nearly $1.5 million in donated items to The Culinary Academy of Las Vegas, a nonprofit organization that prepares workers for employment in the dynamic Southern Nevada gaming and hospitality industry through training and education (in the top photo, Roker is preparing for today's broadcast).
---
John Palfin, Penske's district rental manager in Las Vegas, coordinated Penske Truck Rental's local efforts with the "Today" production team. Palfin and fellow Penske associates Diana Wilson, rental sales representative, and Kyle Brennan, assistant district rental manager, drove the trucks to the charity.
"We are excited to be able to participate in an event that gives back to our community and assists those in need," Palfin said.
Penske is participating in the five-day Lend a Hand series for the seventh consecutive year by donating the use of its rental trucks to deliver donations to various charities.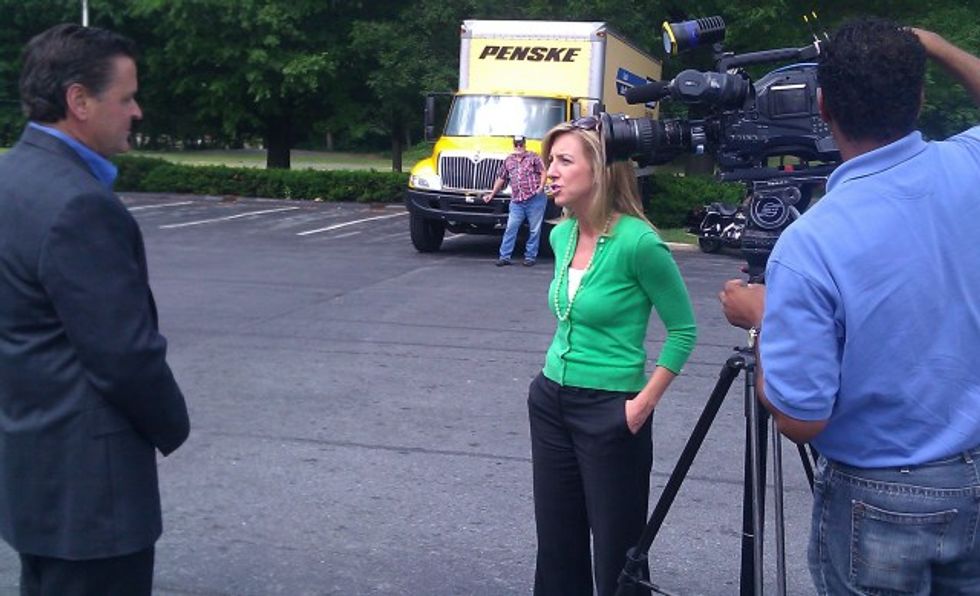 Al Roker continues the road trip tomorrow in Houston before heading to Birmingham, Ala., and Charleston, W.V., later in the week.
For updates of Al Roker's five-day trip, be sure to visit the "Move Ahead" blog daily, as well as the "Today" show's "allDAY" blog and the Penske Truck Rental Facebook page.
Earlier today, NBC 10 Philadelphia visited Penske in Reading, Pa., as Stacey Stauffer interviewed vice president of rental Don Mikes (see second photo) for a story expected to air locally this evening.
By Kandace Wertz