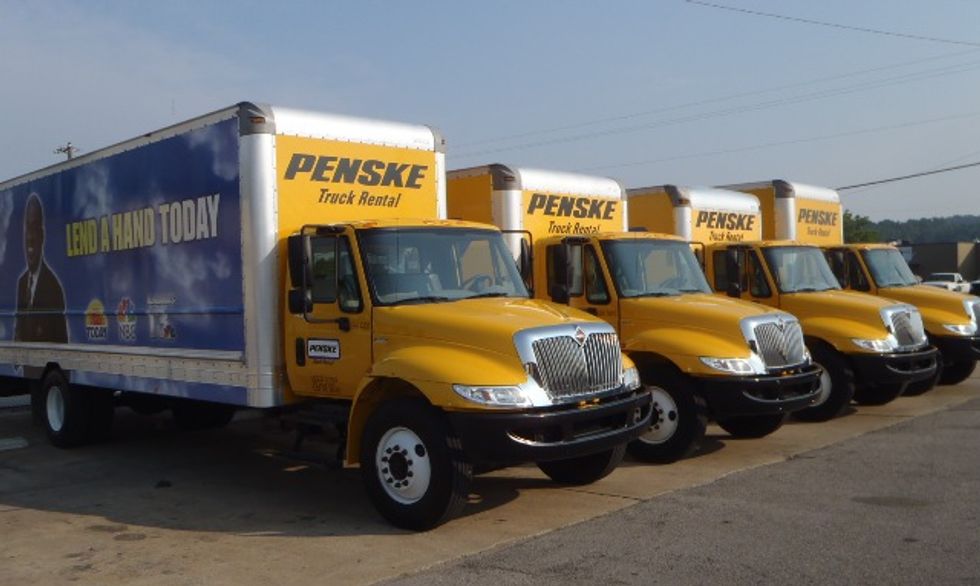 Penske and "Today" Continue Tour in Birmingham, Ala.
Penske and "Today" continued the show's Lend a Hand goodwill tour with a stop June 16 inBirmingham, Ala.
---
Accompanied by four Penske trucks, "Today" co-host Al Roker delivered $1.7 million in donations to The Community Kitchens of Birmingham. This non-profit organization has served the hungry and homeless 365 days a year since 1980. Community Kitchens serves more than 95,000 hot meals annually at its two locations.
"We are proud to be a part of a company that's willing to help others in need," said Jonathan Love, Penske's district rental manager in Birmingham. "Helping NBC with this huge charitable undertaking has been rewarding."
Finding four available Penske rental trucks proved to be a difficult, yet worthwhile, task for the Birmingham team. With locals still recovering from April's devastating tornadoes, Penske has experienced a truck shortage in the area, as those displaced are still relocating and moving their belongings.
"Our trucks have been in great demand following the tornadoes in the area," Love said. "But we did everything we could to make sure this event was a success for Birmingham residents."
Love drove one of the trucks to the live broadcast, along with fellow Penske employees
Johnathan King, branch service manager; and contracted truck drivers Vernie Rhodes and Larry Allred.
For the sixth consecutive year, Penske has donated the use of 26-foot consumer trucks for the weeklong Lend a Hand series.
Al Roker will conclude his road trip tomorrow in Charleston, W.V.
For updates of Al Roker's weeklong trip, be sure to visit the "Move Ahead" blog daily, as well as the "Today" show's "allDAY" blog and the Penske Truck Rental Facebook page.
Read about previous Lend a Hand stops:
Day 1: Penske Truck Rental Helps Today Show in Alaska
Day 2: Penske and "Today" Lend a Hand in Las Vegas
Day 3: Penske and "Today" Surprise Houston Charity
By Kandace Wertz