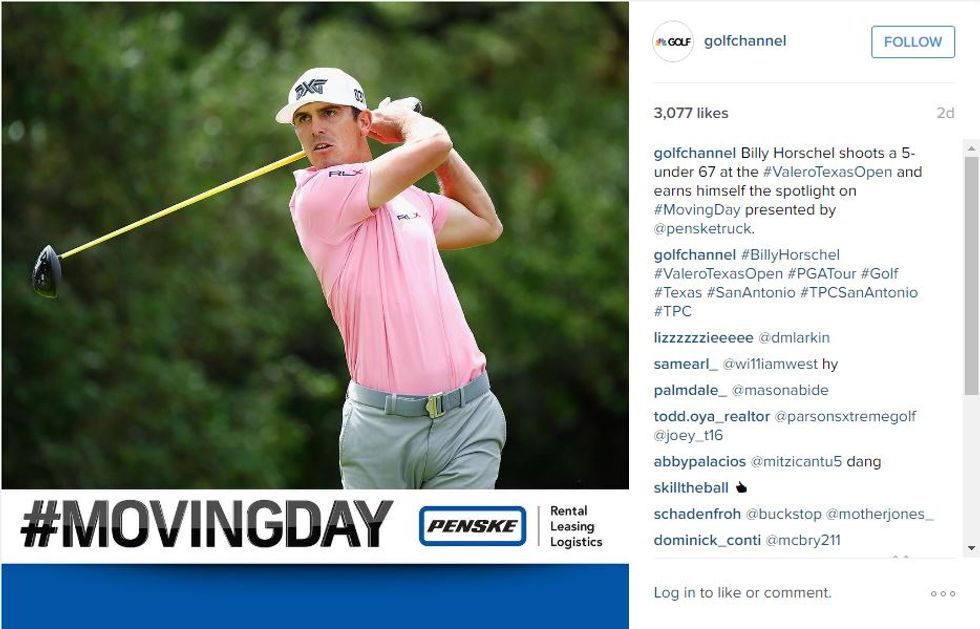 Penske and Golf Channel Activate Multi-Platform Branding Campaign
Penske has teamed up with Golf Channel for a new #MovingDay Presented by Penske multi-platform branding campaign that encompasses Golf Channel's coverage of "moving day" across the world's professional golf schedule each week this season.
---
The new collaboration further enhances Penske's digital marketing strategy, which supports its full-service truck leasing, truck rental and logistics business units, and includes digital, social and on air enhancements across Golf Channel's platforms.
Penske commercials are embedded within this blog post. This is an example of a Golf Channel digital video segment: #MovingDay Digital News Segment.
In golf, "moving day" is a commonly used term to describe the penultimate day, traditionally Saturdays, of a four-day tournament. Golf competitors on "moving day" strive to move up the leaderboard in order to set themselves up for success in the tournament's final round.
"Activating our brand across Golf Channel's coverage of golf's 'moving day' is an organic and effective way to raise the profile of Penske, because every day is moving day for people working in transportation and logistics," said Sherry Sanger, senior vice president of marketing for Penske Truck Leasing. "This activation aligns closely with our brand and helps us reach key business decision-makers following the dramatic storylines each Saturday in the world of golf."
"Penske's #MovingDay is a prime example of Golf Channel providing creative solutions for our partners that showcases their brand within our high-quality content across Golf Channel's suite of targeted multi-media platforms," said Tom Knapp, senior vice president, golf sponsorships, NBC Sports Group. "In addition to utilizing significant digital and social media tactics, a strategic decision was made to promote the platform on television to raise further awareness of #MovingDay, amplifying the campaign while showcasing our deep commitment to our partner's media and marketing strategies."
The #MovingDay activation campaign was developed by The Martin Agency for Penske. Cliff Sorah, senior vice president group creative director, was pleasantly surprised it was available.
"We couldn't imagine a better opportunity for Penske to align with a major sport to reach a C-Level and decision-making audience," he said. "To promote this partnership, we found a nice creative parallel. I have seen some sports sponsorships in the past that just didn't quite align. In our case, the alignment was perfect and natural."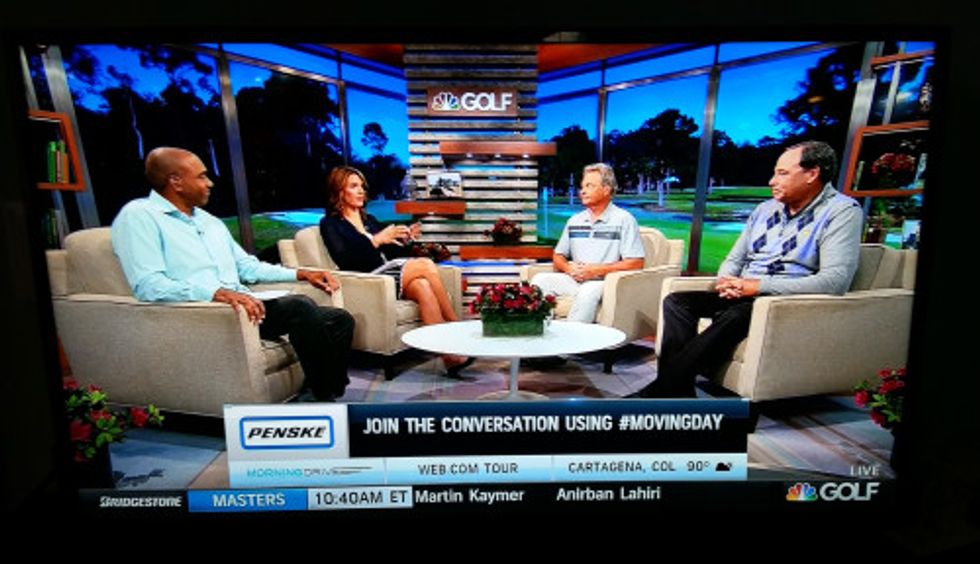 #MovingDay Presented by Penske will be integrated across Golf Channel's platforms, including a feature segment each Saturday on "Morning Drive", Golf Channel's daily news and lifestyle morning show; a weekly video segment via Golf Channel Digital; streaming video and banner ads; and promotion via Golf Channel's social media platforms, including Twitter, Facebook, Instagram and NBCU's Social Synch platform, amplifying this content to reach Penske's desired customer base at scale.
By "Move Ahead" Staff