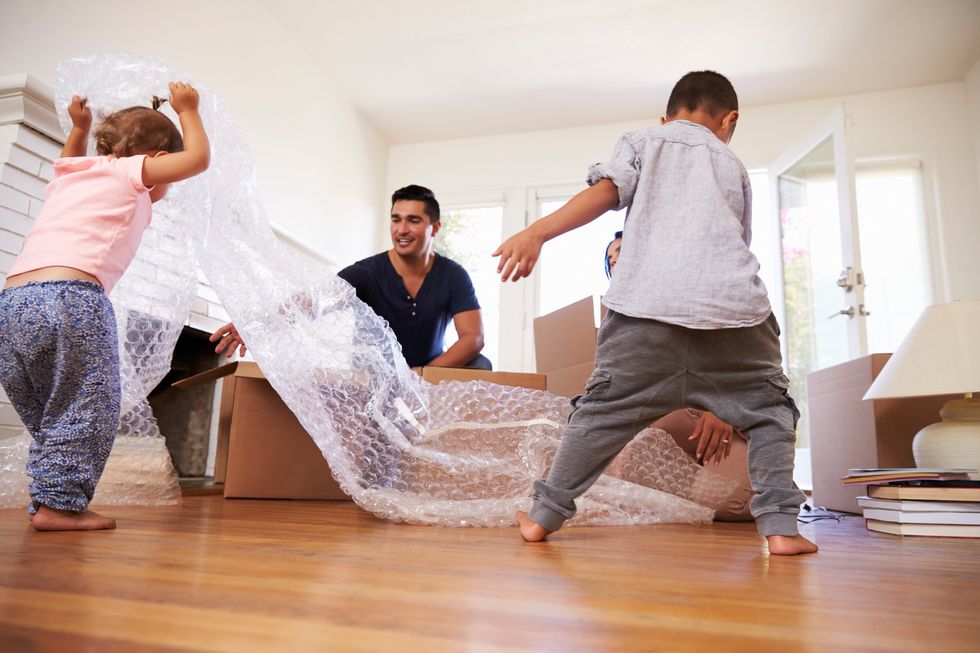 Make Moving Stress Child's Play
Moving can be stressful on a family but even more so for the littlest movers.
---
Long after the Penske rental truck has left the driveway, the impact of the new, strange surroundings can be pretty tough for small children.
Not only faced with a new neighborhood, but the prospect of making new friends – and for school-aged children meeting new classmates – can be a lot to take.
Parents Magazine has offered some tips for parents to help children through the transition:
One of the first things parents can do is prepare children for the move. If possible, take them to the new house or neighborhood touring familiar settings like playgrounds. Also, check your local library for books dedicated to helping children adjust to new surroundings.
Allow them to express their emotions about the move. That may mean crying and some acting out, including some temper tantrums. Those emotions may linger. It can take up to six months for kids to fully get used to the new setting.
Limit uncertainty by keeping a sense of consistency for children. Keep a familiar family meal and bedtime schedule.
Meeting new people can be awkward – even for adults – so give children many opportunities to meet their new neighbors. Host a housewarming party and invite children in the neighborhood. Sign up your children for activities and sports they enjoyed in their old neighborhood.
Change can be hard for everyone, but by taking a few steps, you can minimize the impact for your children. Check out our Moving with Kids board on Pinterest for more tips on moving with children.
Do you have tips for parents to help children adjust to a new setting? Share them in the comment section.
Are you planning a summer move? Penske Truck Rental offers free unlimited miles on all one-way truck rentals, discounts for AAA members, college students and members of the military as well as packing supplies and 24/7 roadside assistance. Are you ready to make a reservation? Visit the Penske Truck Rental website for more information.
By Bernie Mixon