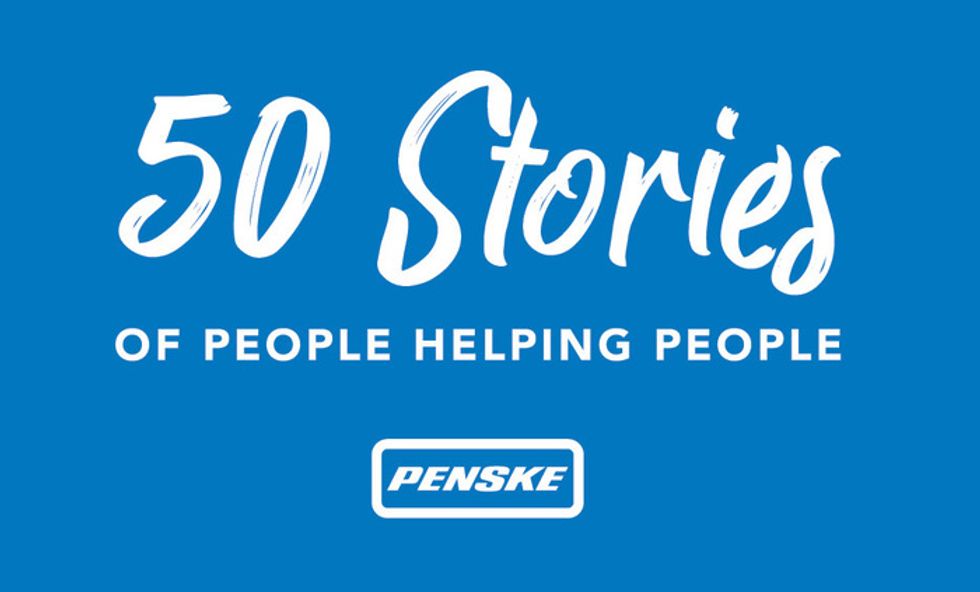 Hawaii Associates Volunteer at Annual Charity Walk
Editor's note: This story is part of our "50 Stories of People Helping People" series. As we celebrate Penske's 50th anniversary in 2019, we are spotlighting associates every Friday who are making a difference in their communities.
---
Penske associates in Hawaii participated in the statewide Hawai'i Visitor Industry Charity Walk that occurs on Hawaii Island, Kauai, Lanai, Maui, Molokai and Oahu in May.
The Charity Walk benefits many of Hawaii's non-profits, including the Wounded Warrior Project, which was particularly important to the Penske team.
Penske teamed up with Kyo-ya Hotels & Resorts, LP, for the event.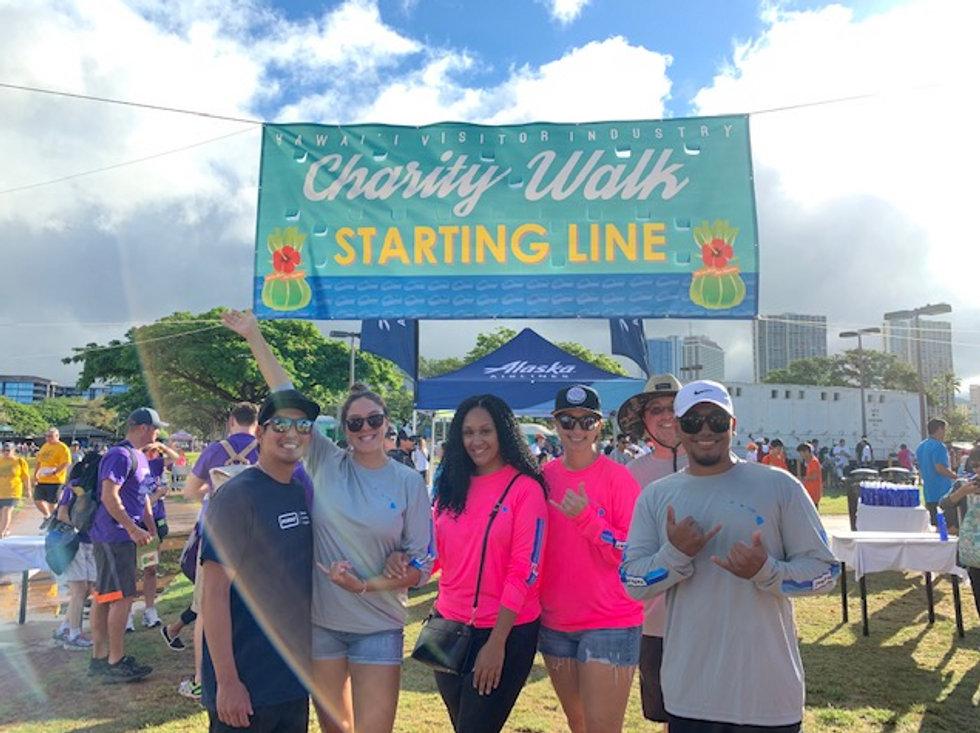 Pictured, from left: Community volunteer Chase Suzuki with Penske associates Karina Migotti, Nuri Rhines, Desiree Claribal, Brandon Mirafuentes and John Olivo
"We teamed up with them due to our great loyal relationship through the year, and I always wanted to help them at any events they held," said Karina Migotti, rental sales representative.
The Charity Walk raised nearly $1 million, which all goes toward the charities.
Penske associates Migotti, Desiree Clarabal, Brandon Mirafuentes, John Olivo and Nuri Rhines volunteered for the event by grilling hot dogs and filling up water containers.
Mirafuentes, district rental manager, said, "The event to me meant bonding – representing ourselves and our brand to the community with the ability to infuse the two to show our values of team work."
Migotti said everyone coming together was an enjoyable part of their community.
"My favorite part of the event was watching about 30 different organizations and companies come together to put aside their differences and sharing the same end result – to give back," Mignotti said.
Clarabal, district manager, said that it was all about being a part of a community. With the islands depending on travel and tourism, the Charity Walk was the opportunity for the team to show their support.
"My favorite part was getting together outside of work for a good cause where we could pitch in and have a good time. It's great to see the engagement of the team and willingness to give up a portion of their weekend after a long work week," Clarabal said.
"We have some really great people who truly want to do more, and getting involved in events such as this has become one of our passions and goals for the year and going into 2020," Clarabal added.
By Emma Creamer, Communications & PR Intern