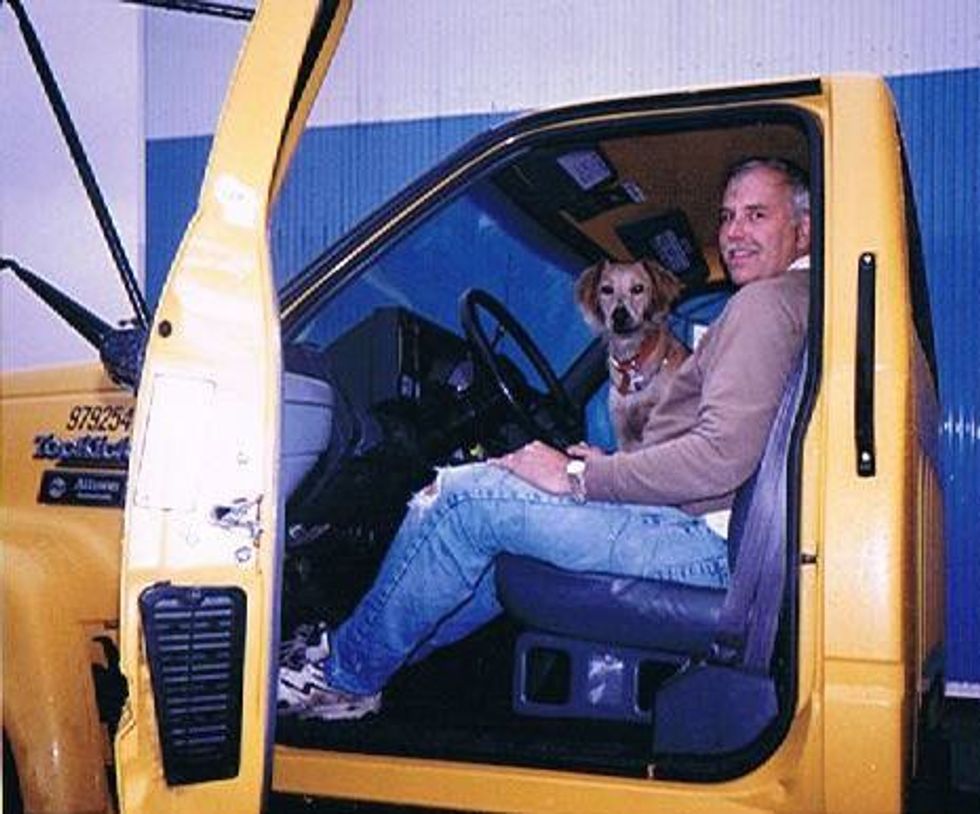 Frequent Flyer: 35 Years of Moves with Penske
Bob Ellis and Duncan in the cab of a Penske truck during a move to Texas in 2003.
---
During his 35-year career, Bob Ellis moved 17 times, so he knows a thing or two about how to save time. While packing a truck, he would sometimes tie a clothesline to his belt and the other end to the collar of his golden retriever, Duncan. That allowed Duncan some time to roam before long stretches riding in the truck's cab.
One time Duncan saw a jackrabbit and took off after it at top speed, pulling the clothesline – and Ellis – behind him.
"For anyone standing nearby, that was probably the funniest thing they ever saw," Ellis recalled. "This guy comes flying out of the back of a Penske truck and lands on the hood of his car."
For Ellis, it's just one of the adventures he had during his many moves while working for the Army & Air Force Exchange Service, which operates retail stores on military bases.
He's used Penske for virtually all of his moves, starting with a move from Florida to Washington, D.C. when he was just 18 years old and his father helped him to rent the truck.
Later, Ellis found Penske was ideal to transport one of his most unique belongings: a vintage World War II plane.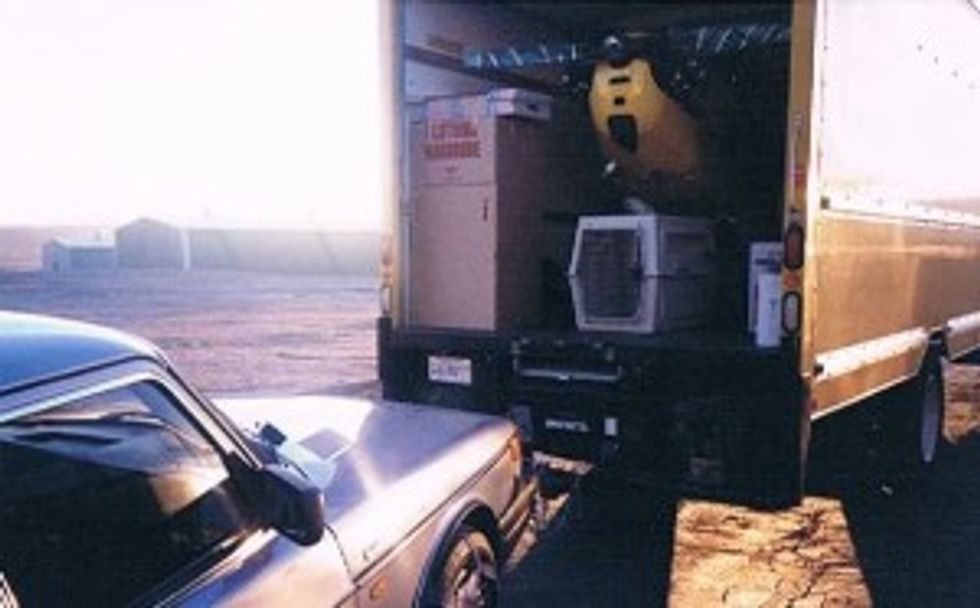 With the plane stowed in the back of the truck and the car on the trailer, Bob Ellis was ready to roll on the move to Texas in 2003.
"Penske had the only truck that was long enough to hold it and the door would go shut," said Ellis, who is a private pilot. He would remove the plane's wings to get it into the truck, then secure them on special racks that he made.
Whenever they moved, he and his family would transport all their belongings to their new home, then Ellis would return to their old place and rent a Penske truck. He would haul the plane and their car, with Duncan riding shotgun. His longest trip in a Penske truck was from San Francisco to Carlisle, Pennsylvania.
"I have torture-tested Penske trucks going across the Mojave Desert with a plane in it and towing a car behind," Ellis said. "The Penske truck always got us there."
That's not to say that every one of those moves went without a hitch, but Ellis said Penske's Roadside Assistance service was a great resource. "I knew I had a good support system," he said. "It always felt like I had somebody close by."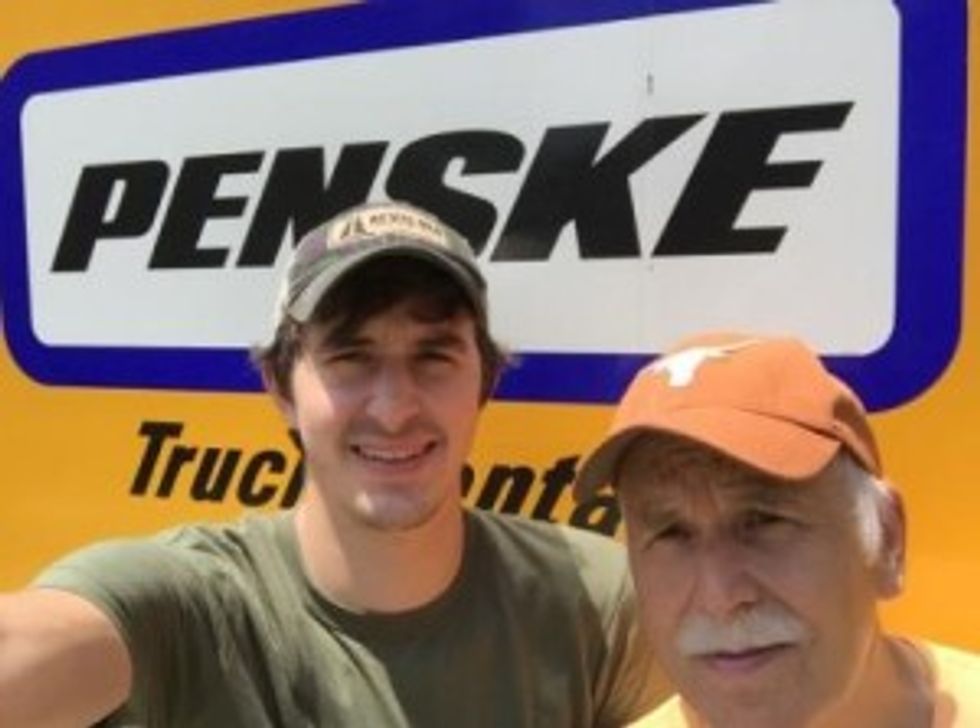 Bob Ellis's latest Penske truck rental was to move his son Ryan to medical school.
When Ellis's son needed to move to medical school recently, he told Ellis that "a move would not be right in my life if it didn't have a Penske truck."
Now retired and living in the Dallas/Fort Worth area, Ellis reflected on a career that has included numerous postings overseas as well as stints everywhere from California to New Jersey.
He said, "I have seen the entire country from coast to coast in the seat of my airplane and the seat of a Penske truck."
By Steve Trapnell