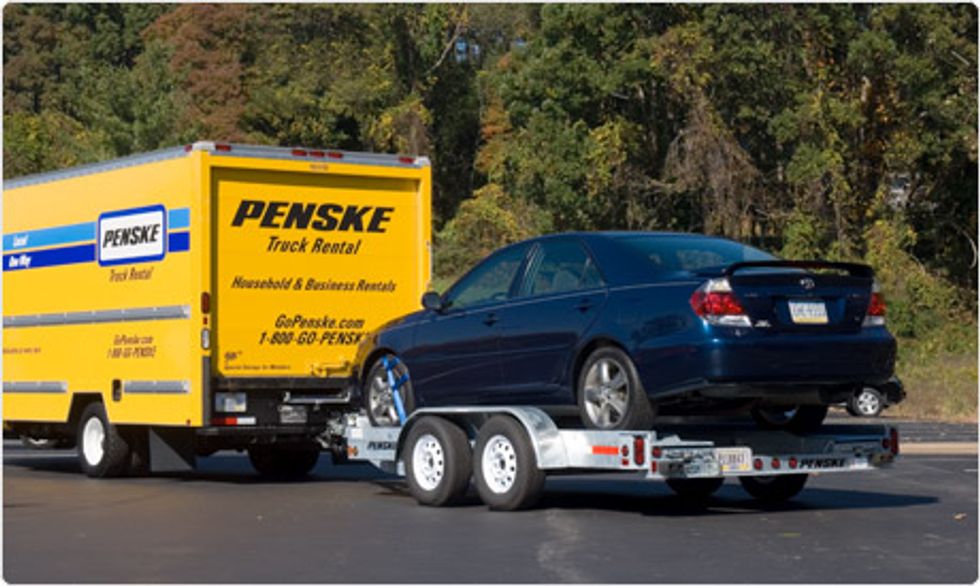 Don't Let Your Summer Move Make You Sweat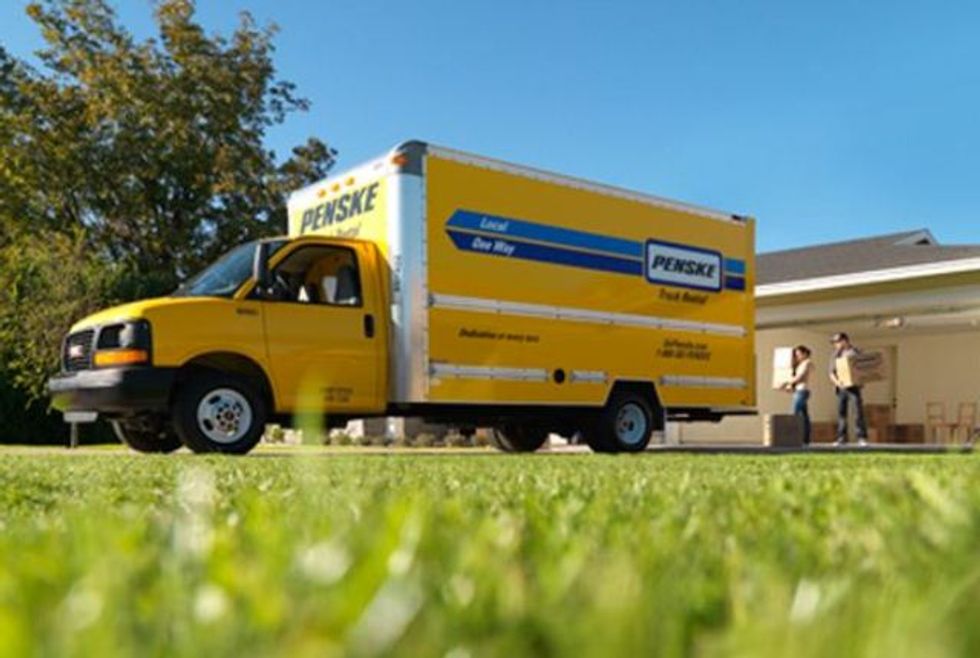 The arrival of summer is a sure sign that the busy moving season has begun.
The experts at Penske Truck Rental are ready to help make your do-it-yourself summer move easy every step of the way. Here are some common truck rental questions you may have when planning your big move:
---
Q: What size truck do I need?
A: The Penske fleet consists of four different truck sizes to accommodate your various moving needs. The 12-foot truck holds approximately 1-2 rooms of furniture; the 16-foot truck, 2-3 rooms; the 22-foot truck, 3-4 rooms; and the 26-foot truck, 5-7 rooms. Visit Penske's online interactive tool "Truck Wizard" or stop by your local Penske location to determine the truck that would best meet your needs.
Q: What if my one-way move takes longer than I had anticipated?
A: Additional days are available for purchase at a rate of $50 per day. However, the days allotted for one-way rentals typically gives you plenty of time to make your move.
Q: What does it cost to make a reservation?
A: There is no deposit fee for making a reservation. We only require that you put a credit card number on file, but nothing is ever charged to your card. It simply confirms and guarantees your reservation.
Q: What if I need to change or cancel my reservation?
A: Penske understands that plans change. That's why we offer the flexibility to change the date and even cancel a reservation at no cost to you. Please give at least 48 hours' notice for any changes.
Q: What type of fuel does the truck take and how many mpg does it get?
A: Our 12-foot and 16-foot trucks both use regular fuel and get up to 10 mpg, while the 22-foot and 26-foot trucks use diesel fuel and get up to 12 mpg.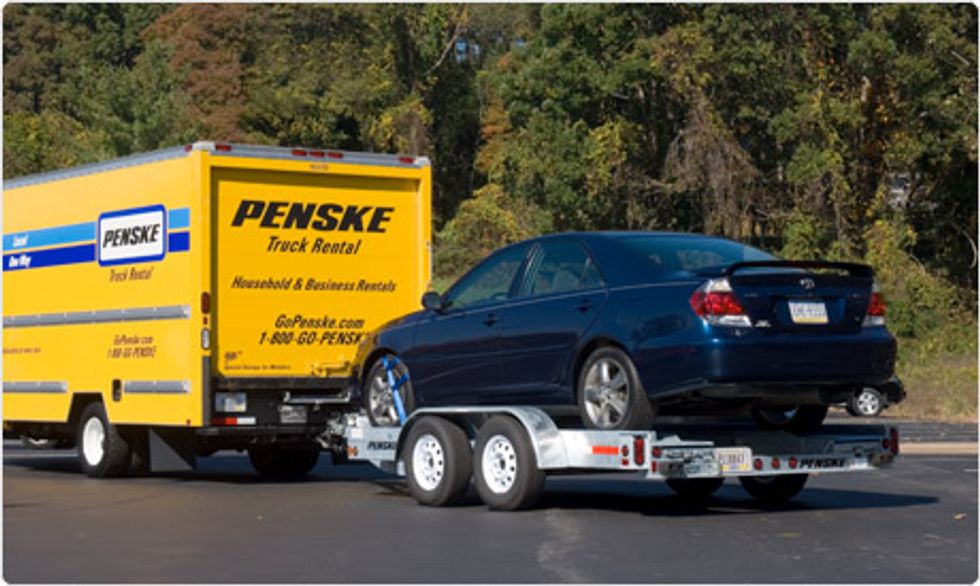 Q: Can I tow my car?
A: Most cars and small SUVs can be towed behind our 16-foot, 22-foot and 26-foot trucks on either our car carrier or tow dolly.
Q: Am I eligible for any discounts?
A: Penske Truck Rental offers discounts for AAA/CAA members, active military members and veterans, and college students. View our full list of discounts.
Q: What if I need to return my truck after my rental agent has closed for the day?
A: Many of our agents offer an after-hours drop box for customer convenience. If you are unable to return your truck during normal business hours, you can contact our 24-hour central reservation department at 1-800-GO-PENSKE (467-3675) to find out if your location offers this service.
Q: Does my personal insurance cover the rental?
A: Due to the size of a rental truck, many times personal insurance does not protect you in an accident. For peace of mind and safety, Penske offers four separate insurance options to protect the truck, cargo, towing equipment and passengers. Consult with your insurance agent for your specific coverage.
Q: Does Penske offer roadside assistance?
A: You can feel confident knowing Penske's road side assistance service is available to help you 24 hours a day, 7 days a week. Just call 1-800-526-0798.
Be sure to visit PenskeTruckRental.com for all your moving needs.
By Amie Schlitzer
Schlitzer is an intern in Penske's Rental department at the company's Reading, Pa., headquarters.