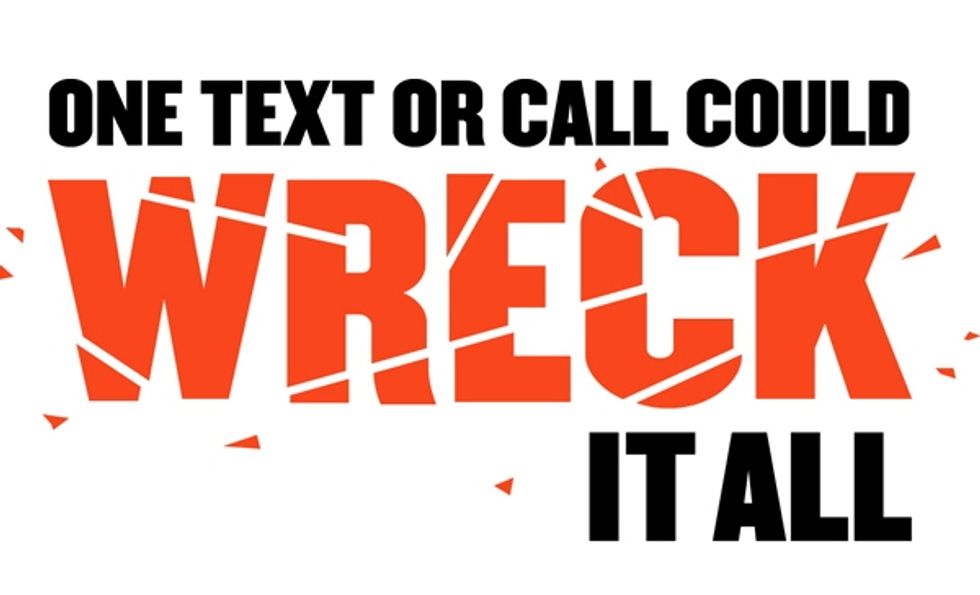 Don't Be Distracted While Driving
Statistics show that drivers spend more than half their time texting, talking on the phone, conversing with passengers or engaging in other activities instead of doing what they should be: giving their full attention to driving.
---
Distracted driving is any activity leads you to take your eyes off the road, your hands off the wheel and your mental focus off driving – endangering yourself, passengers and pedestrians. According to AAA's Foundation for Traffic Safety, distracted driving contributes to more than 5,000 fatalities each year. At any given moment, approximately 660,000 drivers are using their cell phones or other electronic devices while driving.
What Distracts Drivers?
Texting -- According to the U.S. Department of Transportation's National Highway Safety Administration's (NHTSA) 2012 National Distracted Driving Telephone survey, 14 percent of respondents say they send text messages while driving.
Talking on the phone – In the same NHTSA survey, almost half (48.6 percent) of drivers say they answer incoming calls. With approximately 210 million licensed U.S. drivers in 2012, more than 102 million answered calls and 50 million placed calls while driving. Adults ages 21 – 44 make and answer the most calls while driving.
Eating
Conversing with passengers
How Can You Be Safer on the Road?
Penske joins hundreds of other organizations in the fight for road safety during National Distracted Driving Awareness Month in April by offering these tips:
Turn off electronic devices – Put them out of reach before driving to reduce the temptation to use them. If you must use your phone to communicate, park in a safe place off the road.
Be a Safe Driving Advocate – If you're a passenger and your driver uses an electronic device while driving, offer to make the call or write the text for him or her.
Buckle up – Always wear your seat belt.
Plan ahead – Review maps before you get behind the wheel. Prepare your vehicle before you leave or when you're stopped. Make sure all your passengers are happy before you depart. Eat your meal before you get on the road.
Penske is the exclusive moving truck rental provider for AAA and CAA members. Be sure to show your AAA or CAA membership card to save more than 20 percent on your next rental truck with Penske. So remember, Penske Truck Rental and AAA save you more on your moving budget.
Sources: AAA's Foundation for Traffic Safety and the U.S. Department of Transportation's National Highway Safety Administration
By Kandace Wertz