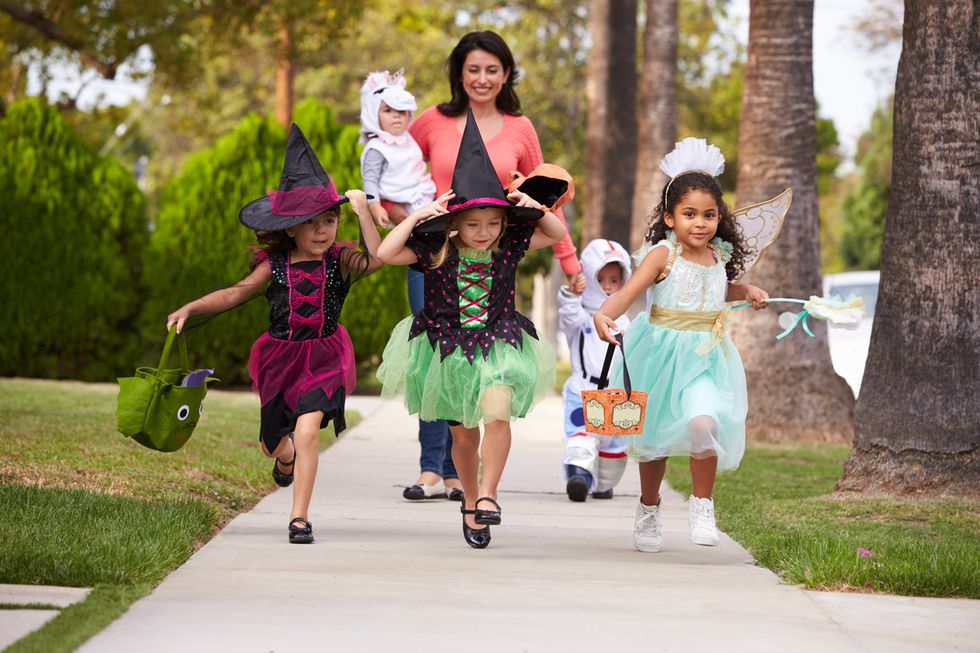 Conjuring Up Fun for Your Halloween Cross-Country Move
A Halloween cross-country move shouldn't mean missing out on all the tricks and treats on the scariest day of the year.
---
For the littlest ghouls and goblins, keeping the Halloween spirit during your move becomes even more important.
With a pinch of planning mixed with some tips from Penske Truck Rental, consumer renters can conjure up a frightfully good time while on the road.
As you pack up your Penske truck, remember to set aside your child's Halloween costumes, trick or treat containers and decorations. When you stop at night, encourage your child to decorate their temporary living space with their favorite Halloween images to give it a homey feel.
When meal-planning for the trip, don't forget to pack some Halloween-inspired snacks like apple mummies, banana ghosts and spider cheese snacks. Check out Pinterest for some frighteningly healthy snack ideas.
Long road trips can try the patience of the best of us and kids are no exception. Keeping them occupied and not focused on the time they are spending in the car will be crucial.
Make sure tablets and phones are charged before you leave so they can play their favorite digital games. Car games can be fun. Check out Pinterest for ideas as well as some free, printable games.
When boredom sets in, have a few age-appropriate Halloween movies at the ready. Here are some titles to get you started.
A cross-country road trip would not be complete without time for sightseeing. Here are some Halloween-inspired locations to get you in the spirit: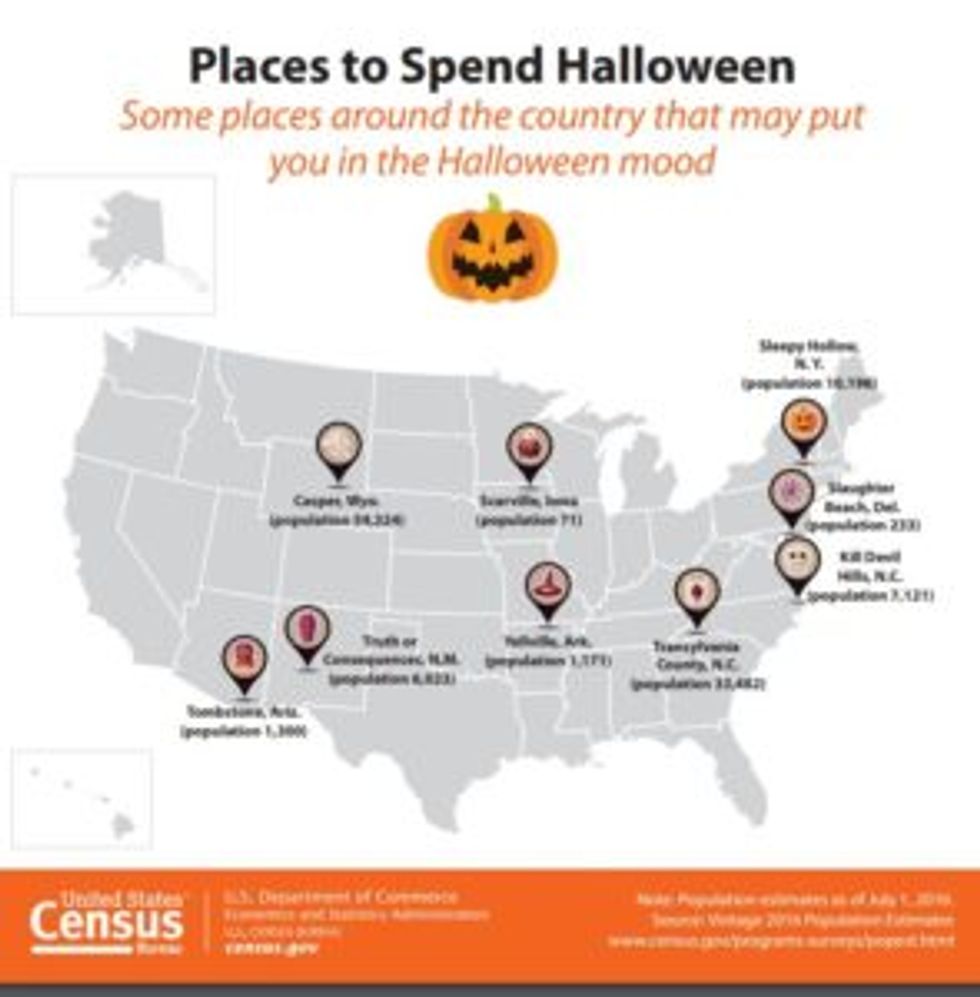 When you arrive at your new home, check out any community-sponsored Halloween events. Social media will be a great place to start.
Before venturing out for tricks or treats, check out these tips from AAA:
Ensure an adult or older, responsible youth is available to supervise children under age 12.
Trick-or-treaters should wear retro-reflective tape on costumes and treat buckets to improve visibility to motorists and others.
Carry a flashlight containing fresh batteries, and place it facedown in the treat bucket to free up one hand. Never shine it into the eyes of oncoming drivers.
Look both ways and listen for traffic before crossing the street.
Cross streets only at the corner, and never cross between parked vehicles or mid-block.
Cross-country moves offer great family time for you and your loved ones, so remember to have a howling good time.
Do you have any Halloween-themed family traditions or memories from your childhood? Share them in the comments section below.
It's not too late to plan your fall move. Penske Truck Rental offers free unlimited miles on all one-way truck rentals, discounts for AAA members, college students and members of the military as well as packing supplies and 24/7 roadside assistance. Are you ready to make a reservation? Visit the Penske Truck Rental website for more information.
By Bernie Mixon