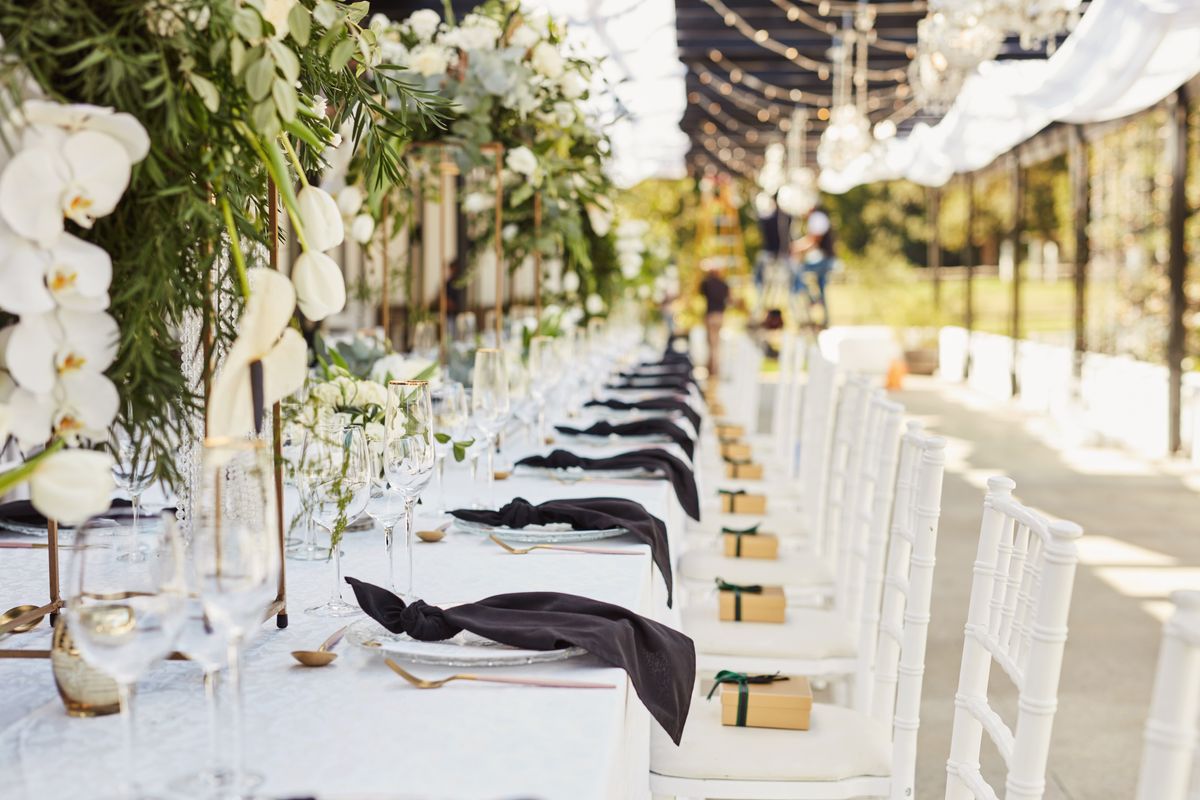 Event Planning and Catering Solutions
How event planning and catering companies can take advantage of rental trucks
Professionals within the catering and event planning industry often rely on rental trucks to transport food, equipment, supplies, and materials to and from event venues. Renting trucks helps a business stay flexible, helping them ramp up or down depending on need and providing exactly the right truck combo for every event without the cost of ownership.
If you're in these industries, here are some practical tips on effectively using rental trucks to optimize operations and enhance productivity.
Furniture and Decor Transport
Event planners frequently rent trucks to transport tables, chairs, linens, decorations and other items needed to set up an event. Rental trucks provide a convenient and cost-effective way to transport these large and bulky items to event venues. Penske's 26 foot box truck can easily hold enough folding tables and chairs for an event with approximately 100 guests, with room to spare for event linens.
Lighting and Sound Equipment Transport
For events that require lighting and sound equipment, rental trucks may be used to transport this equipment to the event venue. This can include everything from speakers and microphones to stage lighting and special effects. Depending on the size of the event, a high-roof cargo van or 12 foot box truck from Penske will have enough room to get your gear to and from the venue comfortably.
Floral and Centerpiece Transport
A rented box truck offers the flexibility and portability required to transport products and equipment to different event locations at different times. With the possibility of multiple deliveries during a weekend, a florist can utilize a rented box truck to deliver flowers and centerpieces to a wedding, then transport vases, ribbons and other supplies to a separate event. With several sizes available, light-duty trucks offer versatility, drivability and ample cargo space, making them a great option for delivering flowers and related supplies. If the temperature is a concern on hot days, refrigerated box trucks are also available to keep floral arrangements fresh during transport.
Temporary Storage
In some cases, rental trucks may also be used for temporary storage of event materials and equipment. For example, rental trucks can store event materials overnight or between events.
Catering and Wedding Cake Transport
Caterers and bakers regularly use rental trucks to transport food and equipment to various events and locations. This can include everything from wedding cakes, catering supplies, and equipment to beer kegs and other beverages.
One of the primary benefits of using rental trucks for catering is flexibility. Caterers and bakers can rent the appropriate size of truck for each event, allowing them to transport the necessary amount of food, equipment and supplies without investing in a fleet of their own vehicles.
Another advantage of rental trucks for catering is the ability to transport food at the proper temperature. Refrigerated truck options allow a caterer to keep perishable items fresh and at the right temperature during transport, while a baker may rely on refrigeration to avoid cake mishaps on hot and humid days. This is particularly important for outdoor events and locations where there may not have access to refrigeration.
By using rental trucks, industry professionals can ensure they have the necessary equipment and supplies on hand for each event without the need to purchase and maintain their own fleet of trucks. Truck rentals provide a flexible, convenient and reliable way to transport food and equipment to various locations with the ability to adjust transportation needs based on the size and scope of each event. And with a variety of truck sizes available to rent at Penske, no event is too big or too small.