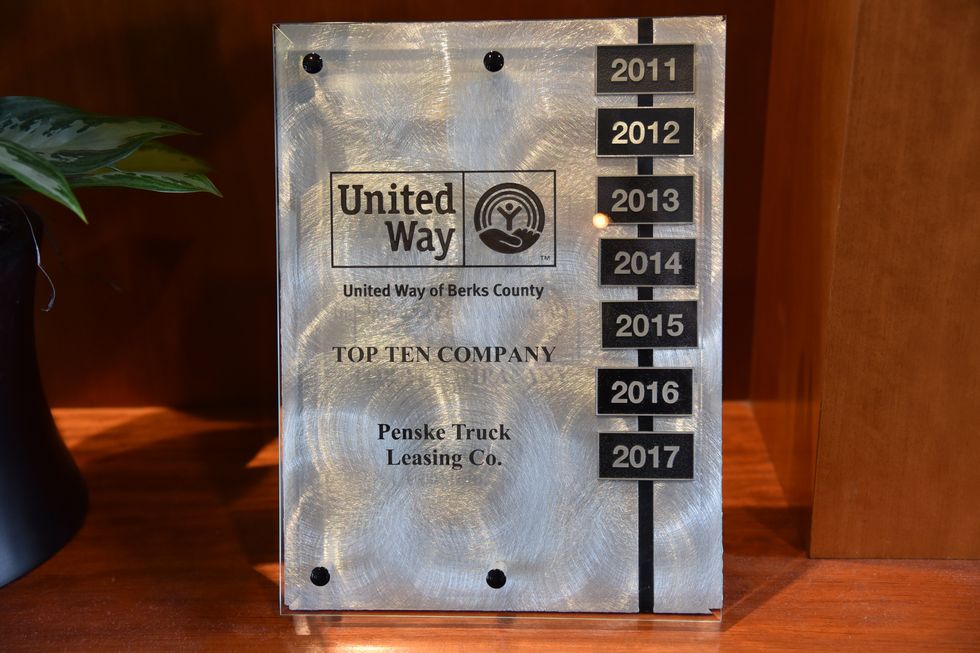 United Way Recognizes Penske with Presidential Award
The United Way of Berks County recently presented Penske with a Presidential Award recognizing the company and its associates for achieving top corporate fundraiser status in the 2017 campaign.
---
Each year, the United Way presents the Presidential Award to the top corporate fundraisers in the non-profit's annual campaign. Penske has received the award since 1991.
"Penske is an absolutely amazing organization and even more amazing are the people at Penske," said Tammy White, president, United Way of Berks County. "Your generosity to our campaign is phenomenal."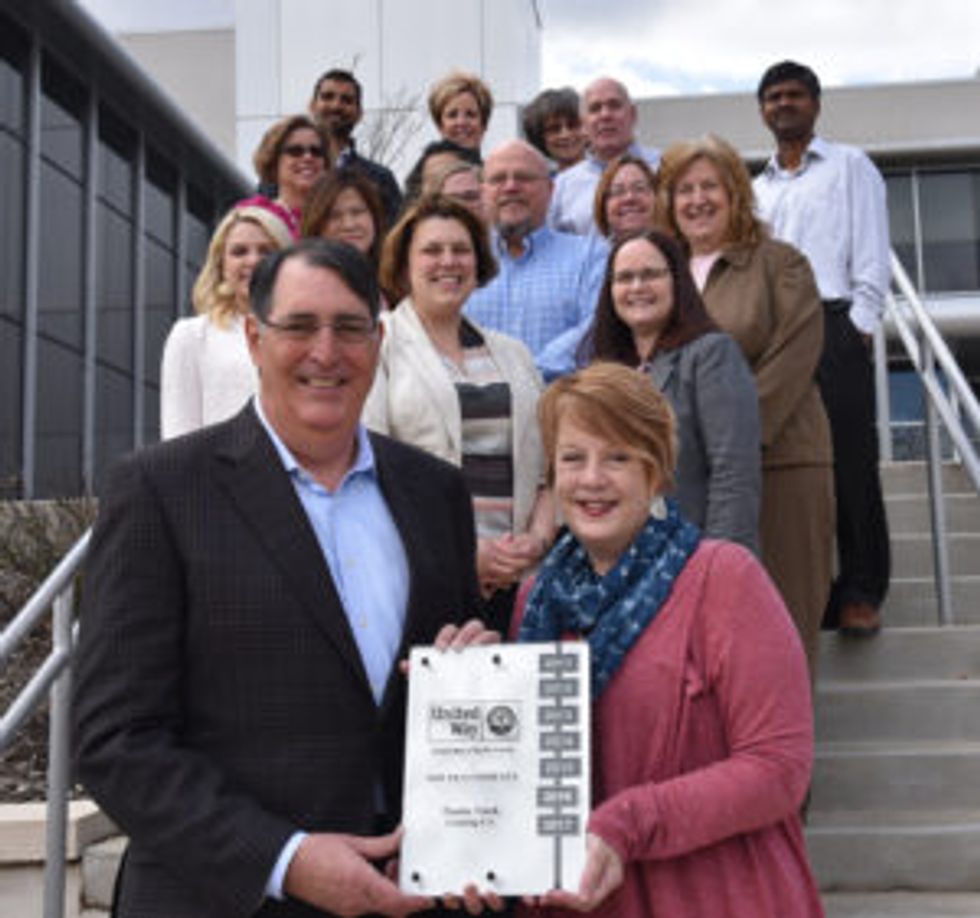 White presented the award to Mike Duff, senior vice president of government relations and chief compliance officer for Penske Truck Leasing, and to Penske's United Way at Work Committee (UWAW), made up of Penske Logistics and Penske Truck Leasing associates in Reading, Pennsylvania.
"I am so personally proud of what we were able to do for the community," Duff said. "Giving back is important to our organization, and I know it is important to UWAW committee members individually."
The 2017 United Way campaign raised nearly $10.6 million, which will be invested in over 50 UnitedWay-funded programs, initiatives and grants, serving more than 100,000 people in need throughout Berks County.
It was the fourth year in a row that Penske was the top corporate fundraiser and the third in which the company and its associates raised more than $1 million.
The UWAW committee spearheaded United Way fundraising events throughout the year, culminating with the giving campaign in the fall.
"Penske recognizes being a good corporate citizen means being part of the community, giving time and contributions to help those in need," said Christy Resh, a co-coordinator of the UWAW committee.
"Our involvement in the United Way says Penske cares about its neighbors and our community, but most importantly, that we have amazing associates," she said.
White thanked members of the UWAW committee for their yearlong commitment to the United Way.
"You embrace helping and giving back every month of the year," White said of Penske's UWAW committee. "I want to thank you for that."
By Bernie Mixon