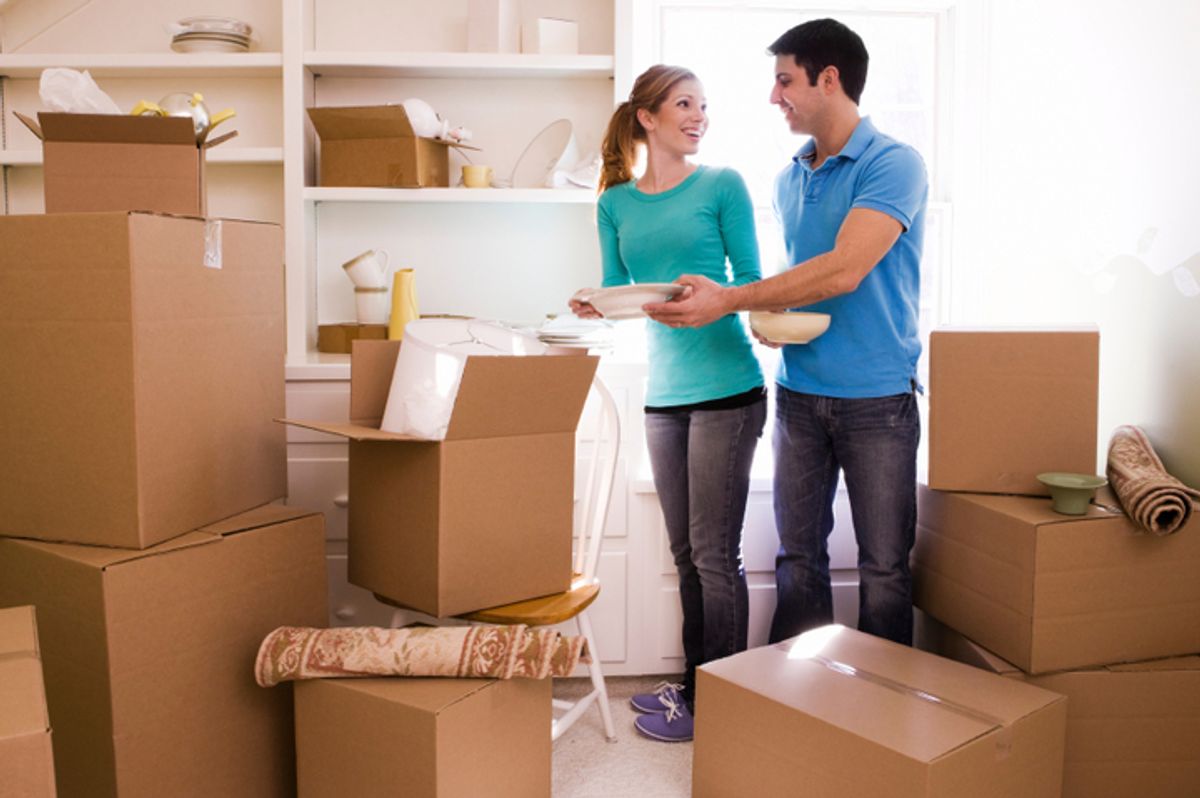 Penske Packing Hacks
Happy moving season, Penske Truck Rental customers. May is the start of the busy season, and you've landed on the right page if you're looking for tips to make your next move go smoothly.
---
We could sit here and bend your ear about selecting the right size boxes and weight distribution, and making sure you have enough packing tape. However, we're sure you're already doing those things. Because let's face it, you're smart, or you wouldn't be reading this blog.
Here are a few Penske packing hacks to help keep your move stress-free:
Buy some moving supplies and sit back with your feet up.
You are probably thinking, "What does this have to do with packing up my stuff?" Well, if we have the chance to plug one of our preferred moving vendors, then we're going to. Simple Moving Labor gives Penske Truck Rental customers a 10 percent discount on loading and unloading services. All you have to do is head over to our website and order boxes, moving blankets, mattress bags, bubble wrap and rope. Have it sitting on the living room floor when Simple Moving Labor arrives. Then, watch as your stuff magically goes from your past dwelling safely into that big yellow reliable truck parked outside.
Speaking of helpful, be sure to check out Penske's other preferred moving vendors to help simplify your move.
Wrap fragile glassware and dishes in old clothing.
Yes, this will also save you a few bucks on bubble wrap and the hassle of saving three weeks' worth of newspaper. We all have that drawer or bin of old T-shirts from high school sports. So, put those old clothes to work and protect your "World's Greatest Dad" mug.
Take photos of how your electronics are plugged in and connected.
Have you ever looked behind your entertainment center or computer desk? If you're like most people, it's probably a mess. Wires and wires crisscrossed for days. Do yourself a favor, and before you pack everything up, take a picture of the wire configuration. This will be extremely helpful when you are at your new place setting everything up again.
Remember that clear heavy-duty zip-top bags are your new best friend.
You can thank us later.
For the sake of keeping yourself dry, unplug and wipe down your refrigerator at least two days before you move.
It's a good excuse to order pizza two nights in a row.
Pack knives and other sharp objects in oven mitts.
Knives are tricky. Unless you have a special holder or knife block, packing knives can be awkward. Most of the time they are just lying in your silverware drawer. Slide them carefully into an oven mitt and place them in a heavy-duty zip-top bag.
Honorable mentions:
Pack a clear plastic bin with tools, power strips, box cutters, towels and trash bags for frequent items you'll need when setting up your new home. Keep this bin in your car and unpack these items first at your new place.
Zip tie your hangers together, especially the ones that hold your winter coats.
Any type of vacuum-sealed bags can come in handy and save truck/storage space.
Remember to relax and take packing one step at a time, especially during the hot summer months. Drink plenty of water and take frequent breaks.
You focus on the packing, and we will focus on having a reliable, on-time truck waiting for you.
Be sure to check back soon for more Penske packing hacks.
Happy moving!
Do you have any favorite packing hacks? Share them in the comments.
By Paul Rosa IV