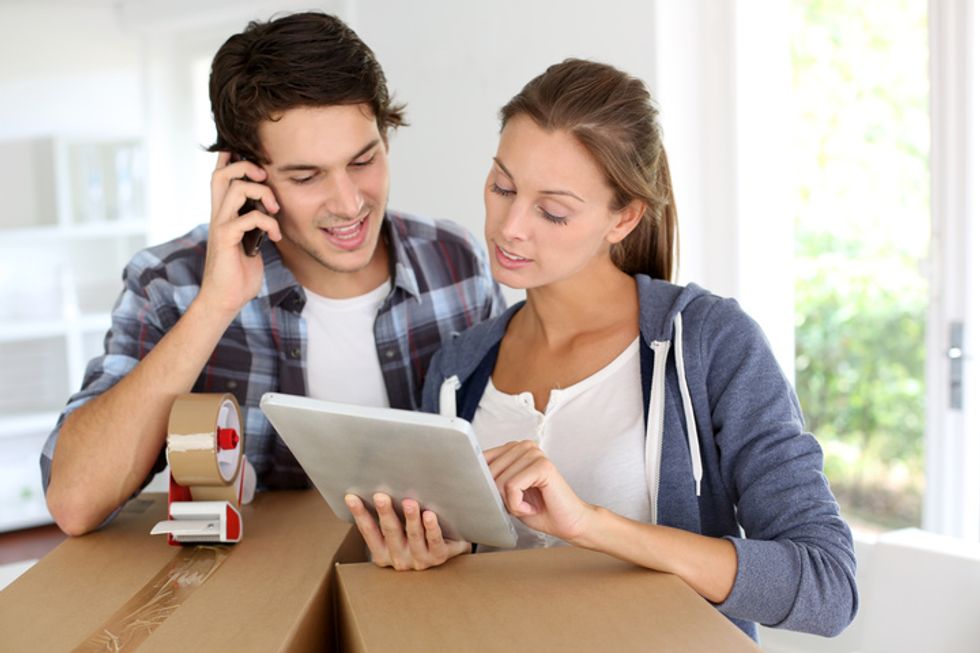 New Year's Moving Resolutions
Nearly a third of all Americans make New Year's resolutions to improve their lives. Making amove is the perfect time to start fresh and a perfect opportunity to accomplish your goals.
---
Penske offers these tips to align the moving process with your New Year's Resolutions.
De-clutter: Over the years, it's easy to acquire and accumulate a lot of stuff. Moving can be a great time to de-clutter and purge anything you no longer need. Not only does this make packing for your move easier, but it will also give you a fresh start at your new home.
Be charitable: Instead of throwing your old things away in a dumpster, donate them to a local organization. Since Penske offers unlimited mileage on one-way trucks, it's a good idea to load up and transport anything you no longer need to a local Goodwill before you load your personal belongings for the move.
Manage Stress: Moving is stressful. Even if you are excited about your move, it's likely you are equally worried. Planning early can help you get a handle on your stress. If you can, pack your things as soon as possible to avoid last-minute scrambling. If you have the majority of your items boxed and ready to go, it's one less thing that needs to be done on move day.
Multitask: Taking care of tasks – like changing your mailing address or setting up cable service for your new home – can be time consuming and easily forgotten. Putting this off until after your move will just prolong the stress that you're likely already feeling. There are services to help you consolidate many of these often-forgotten steps and help reduce your workload. Getting everything done at once will give you more time to spend settling in to your new home.
Being healthy: Number one on most people's list of resolutions is a desire to be healthier. It's easy to fall into bad eating habits when dealing with the stress of a move. A good tip is to unload and unpack your kitchen right away at your new home. You can begin preparing healthy meals instead of relying on fast-food and takeout for the first few days after you arrive.
Save Money: Moving isn't cheap, but planning ahead can help you save a good bit of cash. Since Penske offers free date changes, it's always better to book a rental truck as soon as possible. Since pricing is based off equipment availability, get your rental secured early. Additionally, Penske customers who are members of AAA, college students or active duty military each qualify for discounts on a truck rental.
By Tony Kozuch