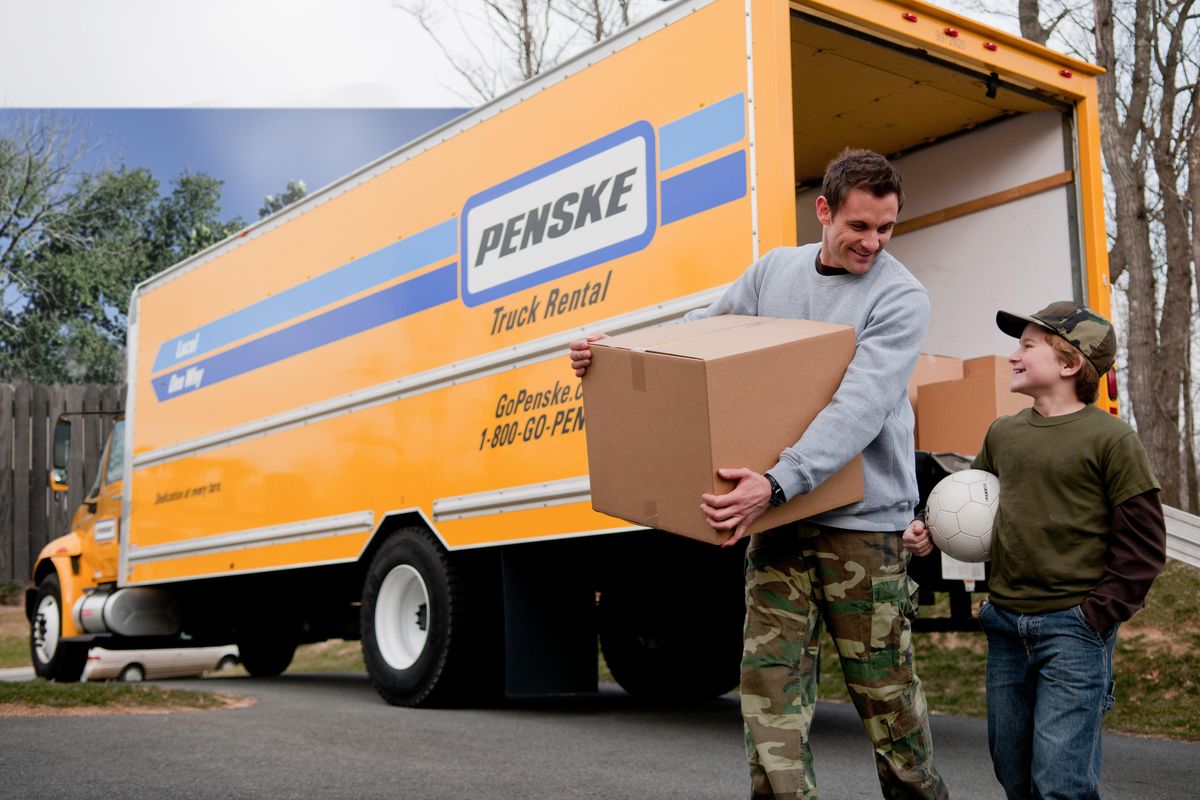 DIY Moving Tips For Military Families
Military families are accustomed to moving – on average, every two to three years.
---
While moving is a familiar concept for these families, it is still just as daunting. To ensure a seamless and stress-free move, Penske Truck Rental recommends these tips for a Permanent Change of Station (PCS).
Save Your Receipts
Personally Procured Moves (PPM), or "do-it-yourself' (DIY) moves, are a viable solution to those looking to save money. Saving receipts – including tolls, weight tickets and packing materials – will help you get reimbursed for certain expenses.
Determine Your Truck's Weight
Make sure you weigh your truck, both unloaded and loaded. Weight limit reimbursements are determined based on a soldier's rank and dependents. To assist with weight certifications, Penske has a Certified Public Scale Locator to find a weight station near you.
Call 1-844-4TROOPS
Penske has a dedicated military call center ready to assist active and veteran members of the U.S. military and their families with PPM moves.
In addition to receiving specialized training to assist military members through this process, every call center associate has a military connection: as a veteran or with a family member who is active duty, reservist or a veteran. You can reach the call center via this toll-free number: 1-844-4TROOPS (1-844-487-6677).
Choose the Right Truck:
Use Penske Truck Wizard to determine which size truck best suits your family's needs.
Take Advantage of Military Discounts
As a military-friendly employer, Penske offers a military discount off truck rentals at more than 2,500 convenient locations. Learn how you can save today.