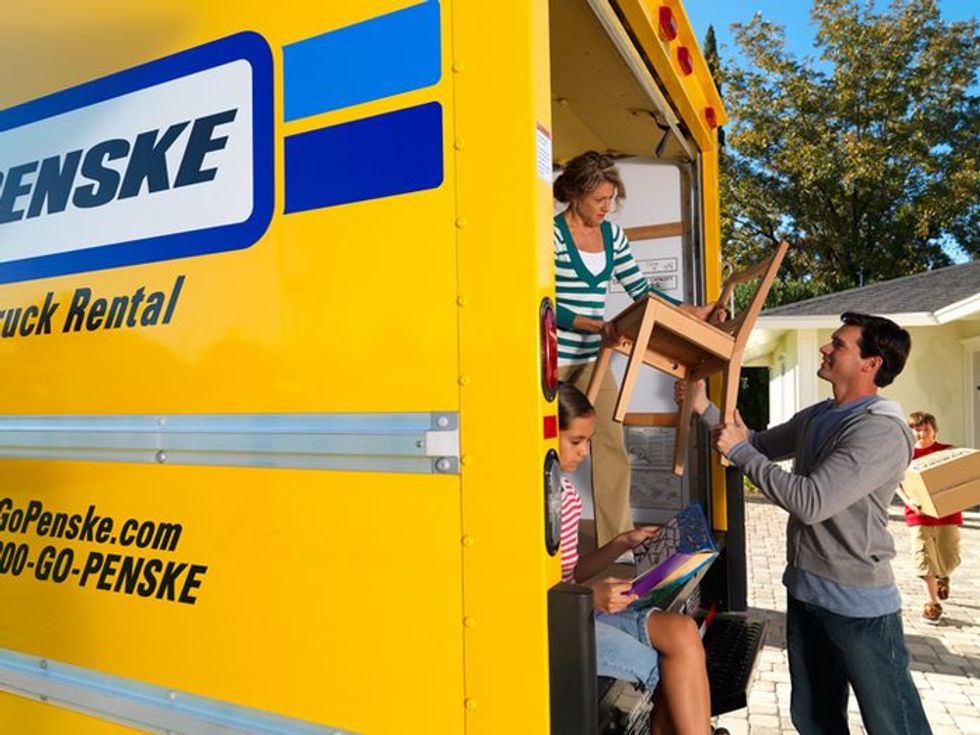 Let Penske Help With Your Spring Cleaning
Out with the old and in with the new.
---
Along with the natural beauty of spring comes the dreaded task of spring cleaning your garage, closets, crawl space, attic and basement. Finding things to get rid of in your home gives you a chance to realize what you no longer need. Whether it's your annual spring cleaning weekend or your household move, Penske Truck Rental has some advice to make your project a day at the beach this spring.
Don't wait to donate: Are you looking to get rid of some furniture or appliances that are in good condition? Consider donating them to your local charitable organizations like Goodwill or Salvation Army. Someone else might appreciate those unwanted items. Rent a Penske truck to help you get those items from your house to the charity.
Storage: If you bought new furniture and can't fit your old pieces anywhere, placing them in storage for the time being may be a good temporary option. Penske's preferred storage vendors can help locate storage units all across the country for your stuff. Contact the experts at Penske Truck Rental at the number below for more information.
Throw them away: If your used couch or dining room table has seen better days and is broken, cracked or beyond repair, taking them to your local waste management facility is an option. A rental truck from Penske will help you get your broken and unwanted things from point A to point B.
You can welcome summer with open arms now that your house is free of clutter. With Penske's help, you can cross spring cleaning off your to-do list.
You can rent Penske trucks on a per-day and per-mile basis, so this is an economical option for post- spring cleaning tasks. Call a moving advisor at 1-800-GO-PENSKE or visit PenskeTruckRental.com today.
By "Move Ahead" Staff