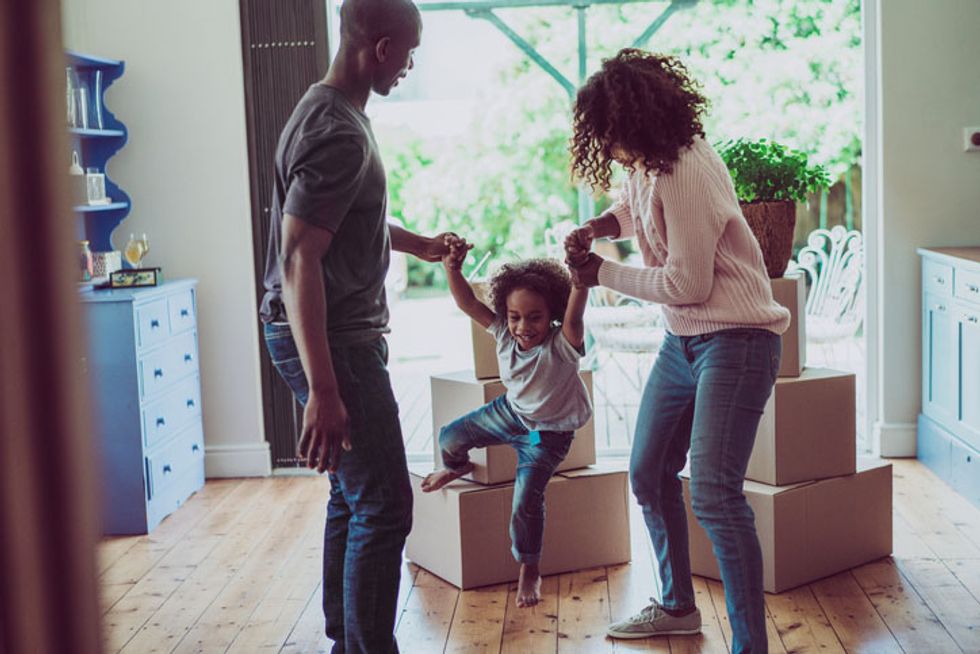 How to Keep Kids Happy During a Move
It's no mystery that children can be a handful, especially during a household move. Before you pick up your Penske truck rental, here are a few ideas to entertain your children on moving day.
---
Unleash their creativity and imagination
Buy your children markers, and let them draw and be creative on the boxes that are already packed and sealed. If you finished packing the living room, task your child with drawing a picture of your living room on that box.
Hire a babysitter, or ask a family member to watch the kids outside while you finish packing. Load them up with plenty of sidewalk chalk, and tell them to draw their favorite memories on the driveway.
Buy a couple extra boxes for the kids to decorate and play in. Let's be honest, what kid doesn't like playing in a box? Put the boxes in a room that is already empty and cleaned out.
If you are feeling crazy and have extra time, create a scavenger hunt where kids can find boxes that have already been labeled and sealed. Put them in different rooms and areas of the house with clues, prizes and snacks attached. For older children, have them create a map and unloading plan for the new place.
Moving can be fast-paced, and there can be debris, loose nails and tools lying around. Make sure your child is playing in a safe space.
Empower them with tasks
Make your children part of the team and moving experience. Give them a sense of empowerment by asking them for help and creating tasks that are age appropriate.
Depending on their age, children can handle specific tasks like dusting, sweeping and vacuuming. You can tell your children that you have to get the house ready for the next family.
You could also put your children in charge of packing their own rooms, even if it is just toys and books. Allow them to put items in a box or bag, and take them out to the truck.
Another good exercise for young children is sorting and making piles that can be packed, like socks, gloves and old clothing.
If you need some space while packing and your children are old enough, put them in charge of the family pet for the day. If it's the family dog, your child can be in charge of bathroom breaks, walks, food and keeping the pet entertained.
Never forget the snacks and electronics
Since the cable and internet will most likely be disconnected while you are packing, don't forget about the other electronic entertainment options. Sometimes smartphones, tablets and audio books can be good entertainment when Mom and Dad are busy.
Don't forget to have plenty of snacks and some pillows and blankets handy. Make sure your children eat and even encourage them to take a nap after watching a movie on the tablet.
Let them have some fun too!
Bubble wrap, bubble wrap, bubble wrap.
Have any tips that we didn't mention? Share them in the comments.
By Paul Rosa IV