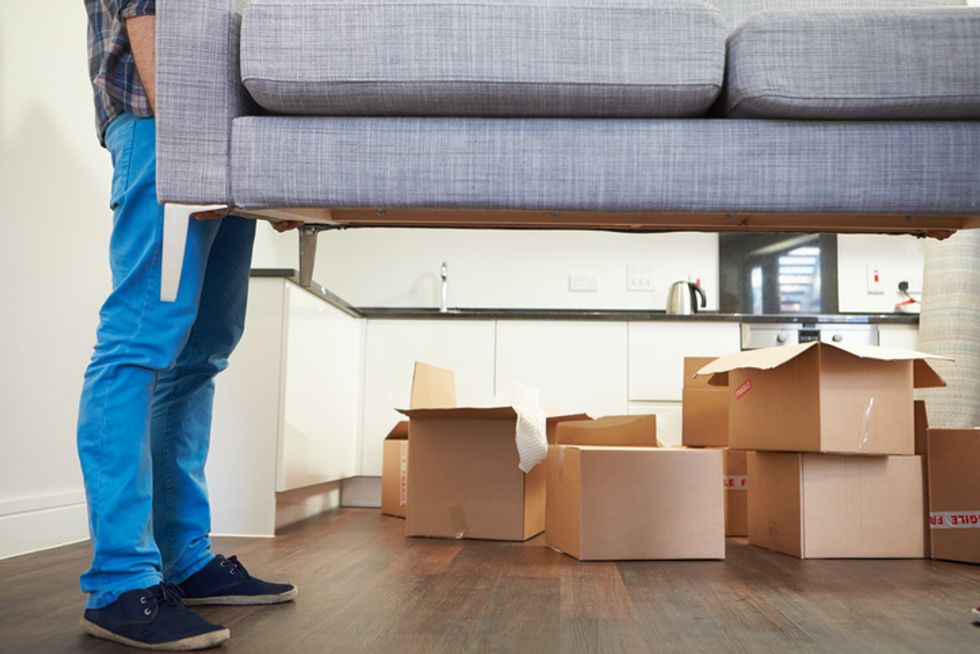 Furniture Pads: The Silent X-Factor
Have you ever spent a couple thousand dollars on the perfect formal dining room set? Or, maybe the simpler look of IKEA is more your style. Either way, we all enjoy our furniture more when it looks nice – that's why Penske Truck Rental recommends using furniture pads to protect your favorite pieces when moving.
---
During the moving process, items can go through considerable wear and tear. It's important to protect your valuables and furniture from scratches, dents, dirt and soil.
Furniture pads are the silent "X-Factor" to your move. They are an inexpensive solution that can prevent a significant amount of damage to your valuable furniture.
When a truck is moving, items can shift and bump into each other. Furniture pads give that extra layer of padding and protection that will help prevent dents and scratches when items shift.
You can rent furniture pads by adding them to your Penske Truck Rental reservation and picking them up at your Penske location. Furniture pads are 4 feet by 6 feet and available to rent in packs of 12.
The basic rule of thumb is to have two to three dozen pads for a 12- or 16ft.-rental truck. For a larger 22- or 26-ft. rental truck, you will want to have three to four dozen pads, depending on how much furniture you have. It's always better to be safe and rent extra pads, especially if you know you have large furniture.
For longer trips, you will want extra pads to ensure you have enough coverage if your items shift in the back of the truck. At gas stations and rest stops, you should check to make sure items are secure or if you need to add more pads to a specific spot.
How have furniture pads helped with your move? Let us know in the comments below.
By Paul Rosa IV