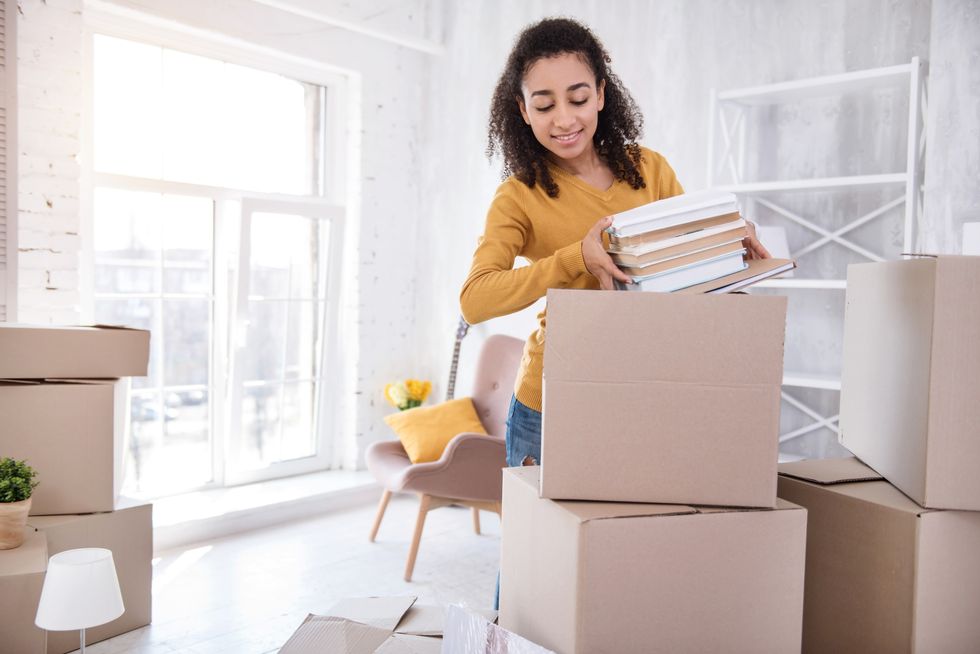 First-Time College Mover? Follow These Tips
Are you moving to college for the first time? Our Penske summer interns and moving experts share their tips on how to survive college move-in day.
---
Advice From Our Interns
Penske corporate intern Gabrielle Fulop, a junior at La Salle University, Philadelphia, offers this packing advice: "Do not pack your whole closet, because you will wear the same few outfits every week. Keep everything organized – it will make unpacking easier."
Intern Fatima Odebisi, a senior at Penn State, State College, Pennsylvania, and a resident assistant on campus, says her biggest advice to a new student is knowing the type of dorm you have.
"For example, a traditional dorm does not have air conditioning, so a fan will be a necessity – whereas a renovated dorm most likely will have air conditioning, so a fan might not be needed," Odebisi said.
Tips From Our Moving Experts
Penske moving experts offer these Top 10 tips for your move-in day:
Take advantage of an early move-in. Often times, colleges will offer a time or day when you can come in early to move your big things into the room. This will make the entire process less crowded and will make everything stress-free on move-in day.
Do not pack essentials in the back of your truck. Forgetting your sunglasses or credit card in the midst of move-in clutter can be frustrating — the best thing to do is to pack a bag and leave it in the cab or the front seat.
Penske Truck Rental offers a 10% student discount. Take advantage of discounts like these, as saving money is especially important when heading off to college.
Less is more. College may seem like you are moving off to a foreign place, but you will be returning. Try to pack season by season. You have many breaks and will return home more often than you think.
Do research on rental trucks. Penske offers 12-foot and 16-foot moving trucks — the perfect sizes for moving your things to college.
Ask around. Splitting the cost of a Penske rental truck with a friend can save you money and make it easier to transport items.
Make sure you pack your truck correctly. Heavy items should always go toward the front seat, or cab, of the truck.
Plan. Book your Penske rental truck in advance to guarantee your rental, so you don't have to scramble to find something last-minute.
Along with planning, think about the moving supplies you need for your move. Items such as boxes, tape and moving blankets can all be found on Penske's website at an affordable cost.
Share. Ask if alumni might be getting rid of old furniture or kitchen items that they can hand down to you. This will come in handy for unfurnished apartments, or even sometimes in a dorm room.
Final Moving Thoughts
Penske intern Bobby Kemp, a junior at Penn State, shares an important point about move-in day and leaving for college.
"This moving experience taught me to embrace change rather than run from it, because whether you like the change or not, it is always an experience that you can use to become a better version of yourself," Kemp said.
Need a truck to move to college? Let Penske Truck Rental assist in making your move stress-free.
By Emma Creamer, Communications and PR Intern