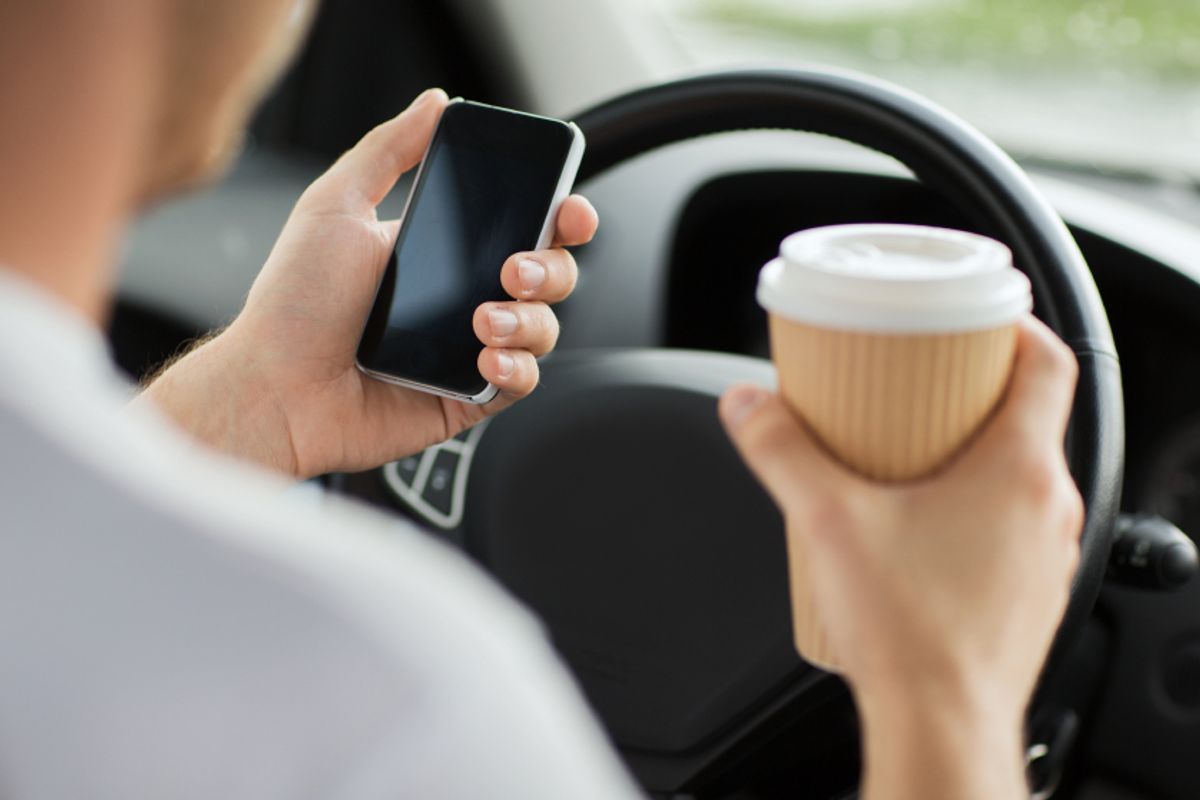 Eyes on the Road: April is Distracted Driving Month
Visual and mental attention is key to safe driving, yet the ever-changing and updating technology available to drivers can cause distractions while on the road. Almost all 50 states have enacted texting bans to prevent distracted driving, but drivers still continue to use smartphones while driving.
---
According to the National Highway Traffic Safety Administration (NHTSA), 660,000 drivers use their cell phones while operating a vehicle at any moment in the day.
Common distractions while driving:
Talking or texting on your phone
Eating and drinking
Talking to people in your vehicle
Fiddling with the entertainment console
Programming the navigation system
Just because a technology is available in your vehicle does not mean it is safe to use while driving. Remember, if you cannot devote your full attention to driving because of some other activity, it's a distraction. In fact, many drivers are too reliant on advanced in-car technology and end up more distracted by the assistance they provide.
To compensate for the longer stopping distances required by trucks, commercial truck drivers, and even consumers operating rental trucks, must minimize any distractions behind the wheel to maximize safety and comply with applicable laws.
As Distracted Driving Month is underway, Penske offers these tips to encourage safe driving:
Put it away – Place your mobile device out of sight to prevent temptation. Secure loose gear, possessions and other distractions that could roll around in the car, so you do not feel tempted to reach for them on the floor or the seat. If you need to tend to a child or pet, do not reach into the back seat. Instead, pull over.
Know where you're going – If using a navigation system, program your destination before driving. Be aware of road signs, cyclists and pedestrians.
Pull over – If you need to call or text while driving, pull off the road safely and stop first.
Ask passengers for help – If riding with someone, seek their help to navigate, make a call or send a message.
Be a good passenger – Speak out if the driver of your vehicle is distracted and avoid distracting behavior.
Snack smart – Eat before or after your trip, not while driving. If you must eat while driving, avoid messy foods and snacks that can be difficult to manage.
Penske is the exclusive moving truck rental provider for AAA and CAA members. Be sure to show your AAA or CAA membership card to save more than 20% on your next rental truck with Penske. So remember, Penske Truck Rental and AAA save you more on your moving budget.