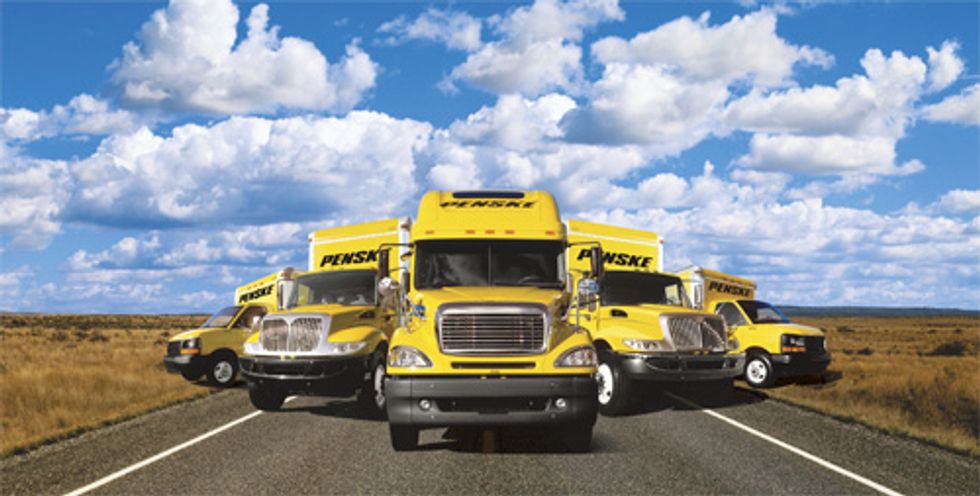 Being Safe When Renting a Moving Truck
The do-it-yourself move can appear a bit daunting at first, and since the average mover is unaccustomed to regularly driving a truck, we're offering a few ease-of-mind tips to ensure that a safe move takes place in the iconic yellowPenske truck:
---
Get Oriented. Familiarize yourself with the truck's switches and gauges. Properly adjust the side mirrors for maximum visibility. Give yourself enough time.
Awareness is Key. Trucks are taller, wider and may weigh up to 10 times more than the average car.
Blind Spots. Trucks have oversized blind spots, known as the "No Zone" according to the Federal Motor Carrier Safety Administration. Know these spots by visiting http://www.sharetheroadsafely.org/ especially when changing lanes or coming to a stop.
Antilock Brakes. The key is to let antilock brakes do its work, and that's accomplished by applying to the pedal constant and firm pressure. That should prevent brake lockup and loss of steering. There is no need to pump antilock brakes multiple times, as is the case with older cars.
Being Aware of What You Transport. Typically, truck rental agreements contain language from the U.S. Department of Transportation, prohibiting the "carrying or hauling of explosives and other dangerous articles." That means you should avoid packing flammable items such as paint, chemicals and cleaning materials, flammable solvents, propane, gasoline, etc. Your rental agent can clarify the list further.
Extra Protection. Most insurance and credit card companies won't cover trucks rentals under existing policies. If your insurance company is among them, consider signing up for additional coverage options to protect you and your belongings. Feel confident knowing that Penske offers 24/7 free emergency roadside assistance.
Look for more moving tips online at www.PenskeTruckRental.com and to view the discounts that Penske Truck Rental offers.
By "Move Ahead" Staff