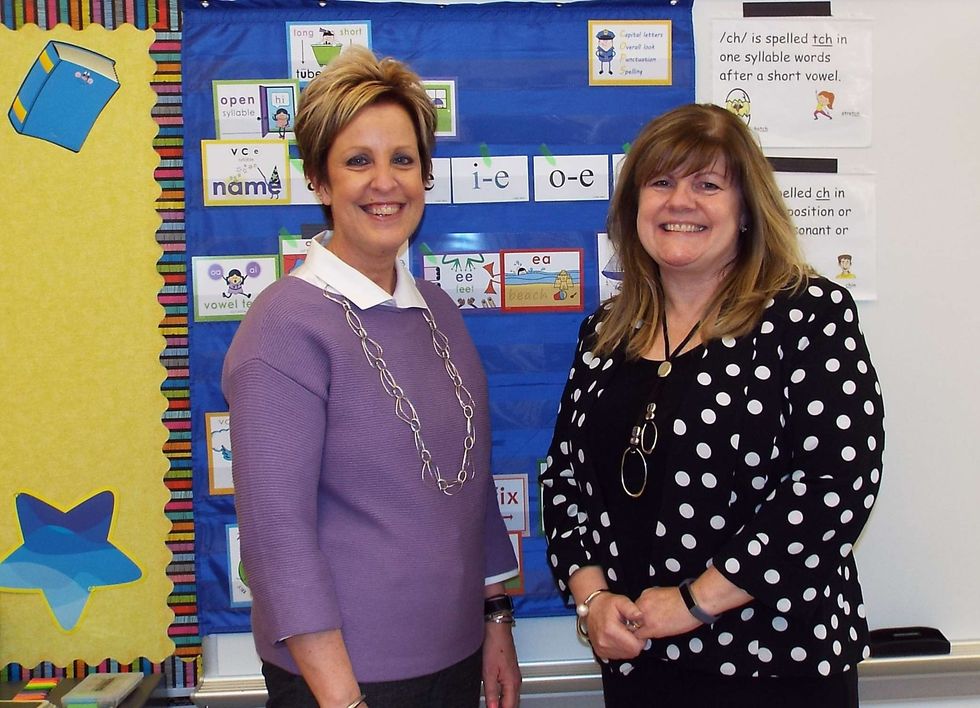 Penske Tutors Promote Reading Readiness
Across the country, as school bells chime for the final time this year, students and teachers are not the only ones set to begin a much-deserved summer vacation.
---
Reading readiness tutors, including those who volunteer as part of the United Way of Berks County's Ready.Set.READ! program, have placed a period on a school year filled with equal parts smiles and laughter as they helped spark the imagination of students through reading.
Among the many tutors in the program's Star Readers initiative this school year were Rosemary Schaffer (on the right in the above photo) and Lisa Schultz (pictured left), Penske associates in Reading, Pennsylvania, who donated time each week to read and to be read to by students at Mifflin Park Elementary School.
As mothers who read to their own small children, both became volunteers because they understood what the research shows about the connection between reading and lifelong success.
"There has been a lot of research that shows third-grade reading levels are a predictor of success in the rest of the child's school career and even beyond in life," said Cindy Line, Ready.Set.READ! program director.
From Struggling to Star Readers
Ready.Set.READ! was developed as a community-wide initiative to address grade-level reading. By 2023, the program hopes to reach a goal of having 90 percent of Berks County third-graders be proficient readers.
While Ready.Set.READ! is the umbrella program for several initiatives, Star Readers is the one that most people are familiar with, Line said.
Through Star Readers, volunteers work with students who are reading just below grade level in an effort to help them increase their reading proficiency. The tutoring supplements reading instruction and activities in the classroom.
"These are kids who require a bit of a boost to get up to that proficient reading level," Line said. "If they have a tutor who encourages them and says you can do this, it makes them confident in their ability to read. They are likely to try harder."
"When the tutors come in, they don't present new material to the students. They are actually practicing material that has already been reviewed in the classroom with them, so it gives them that extra bit of practice and builds their confidence," she added.
Volunteer Spirit
Penske's Schaffer, director of non-profit business, and Schultz, senior manager of IT customer support services, have actively volunteered for the United Way for years before joining the Star Readers program.
As a mother of four, Schultz read to her children when they were little because she understood the benefit of developing a lifetime love of reading. Star Readers allowed her to give back to the community's children and youth.
"So when this program came about a few years ago, it piqued my interest, and I thought this would be interesting and enjoyable to me," said Schultz, who has volunteered with Star Readers for four years.
"It is amazing to see the growth from the beginning to the end, and they look forward to it," Schultz said. "Every week they are excited to do this. And that is what makes you feel good because you feel like you are making a difference in a child's life."
Like Schultz, Schaffer made reading a priority with her daughter. Saturday trips to the library were something they shared together.
Star Readers gave Schaffer, who has volunteered for five years, the ability to help students experience the same joy of reading she shared with her own now-adult child.
"I get to hopefully enrich a child's life a little bit with reading because I think you can learn about the whole world if you can read," Schaffer said. "If you can't read, you miss out on so much of life."
By Bernie Mixon