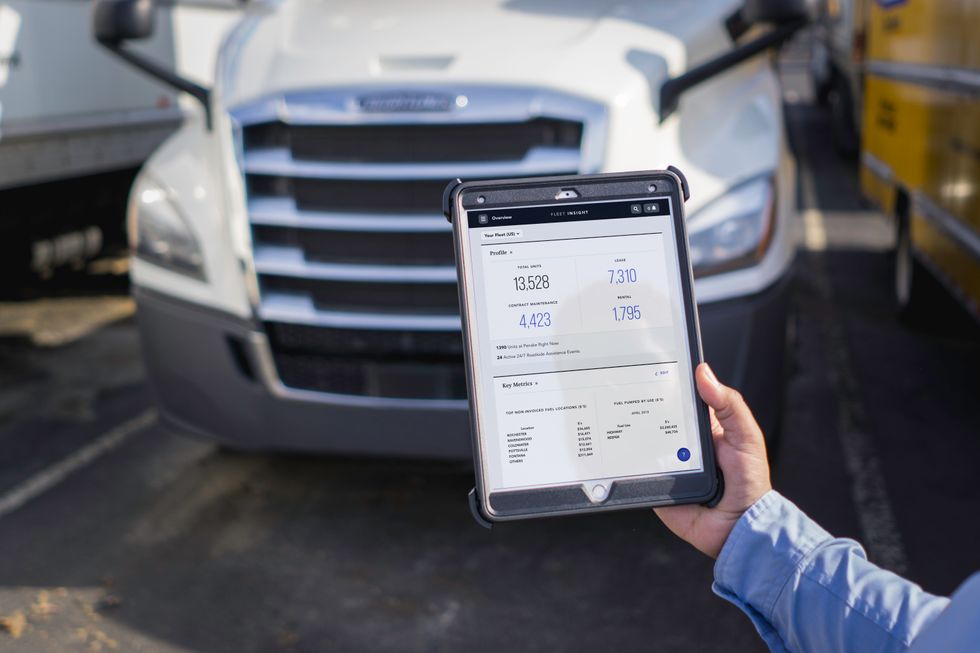 Penske Truck Leasing Unveils Updated Customer Website
Today, Penske Truck Leasing announced the launch of Fleet Insight™, a proprietary website designed exclusively for Penske customers to save them time and provide visibility and control. Fleet Insight is part of Penske's overall connected fleet suite of products, offering customers a connected, streamlined, and customizable home for their data.
---
"The launch of Fleet Insight is part of our long-term connected fleet goal of harnessing real-time information from customers and using it to improve fleet management and performance," said Sherry Sanger, senior vice president of marketing at Penske. "Our customers' feedback was a top priority when developing Fleet Insight. We created a tool that is highly customizable, so customers can easily access their fleet information and organize it in a way that helps them do business more efficiently."
Fleet Insight provides a detailed look at a fleet's overall efficiency, costs and scheduled maintenance. Fleet Insight's versatility ensures customers have the right information to make accurate and timely decisions that will help them get the most out of their fleet.
In addition to 24/7 online access to information like preventive maintenance appointments, invoices, and fuel locations, Fleet Insight functionality includes unit grouping and search capabilities, configurable dashboards, notification management and the ability to oversee service requests and report scheduling.
Last year Penske launched The Penske Fleet™ app. A companion to Fleet Insight, Penske Fleet provides customers with easy and quick access to important fleet information while on-the-go.
By Kim Harmsen