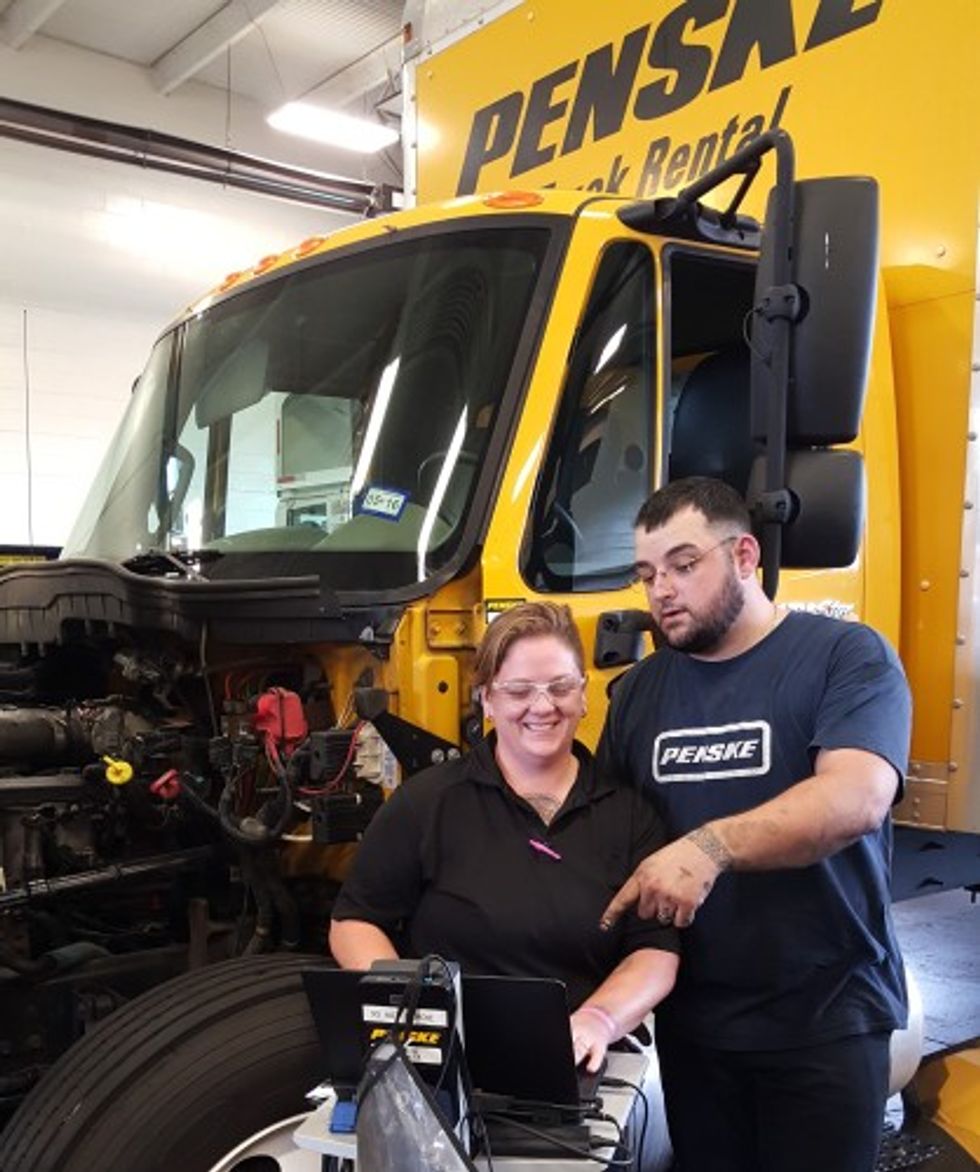 Veteran Shines in Maintenance Role
Sabrina Russell (left), a veteran of the U.S. Army Reserves, applies her military skills in her maintenance supervisor role at Penske Truck Leasing in Austin, Texas.
---
Sabrina Russell, a maintenance supervisor at Penske Truck Leasing in Austin, Texas, credits her time in the military for giving her the skills she needs to get the job done.
"My time spent in the military has given me discipline, patience and mechanical skills, all of which are used on a daily basis here with Penske," said Russell, who is responsible for coordinating and scheduling repairs, and performing mechanical and electrical repairs to vehicles.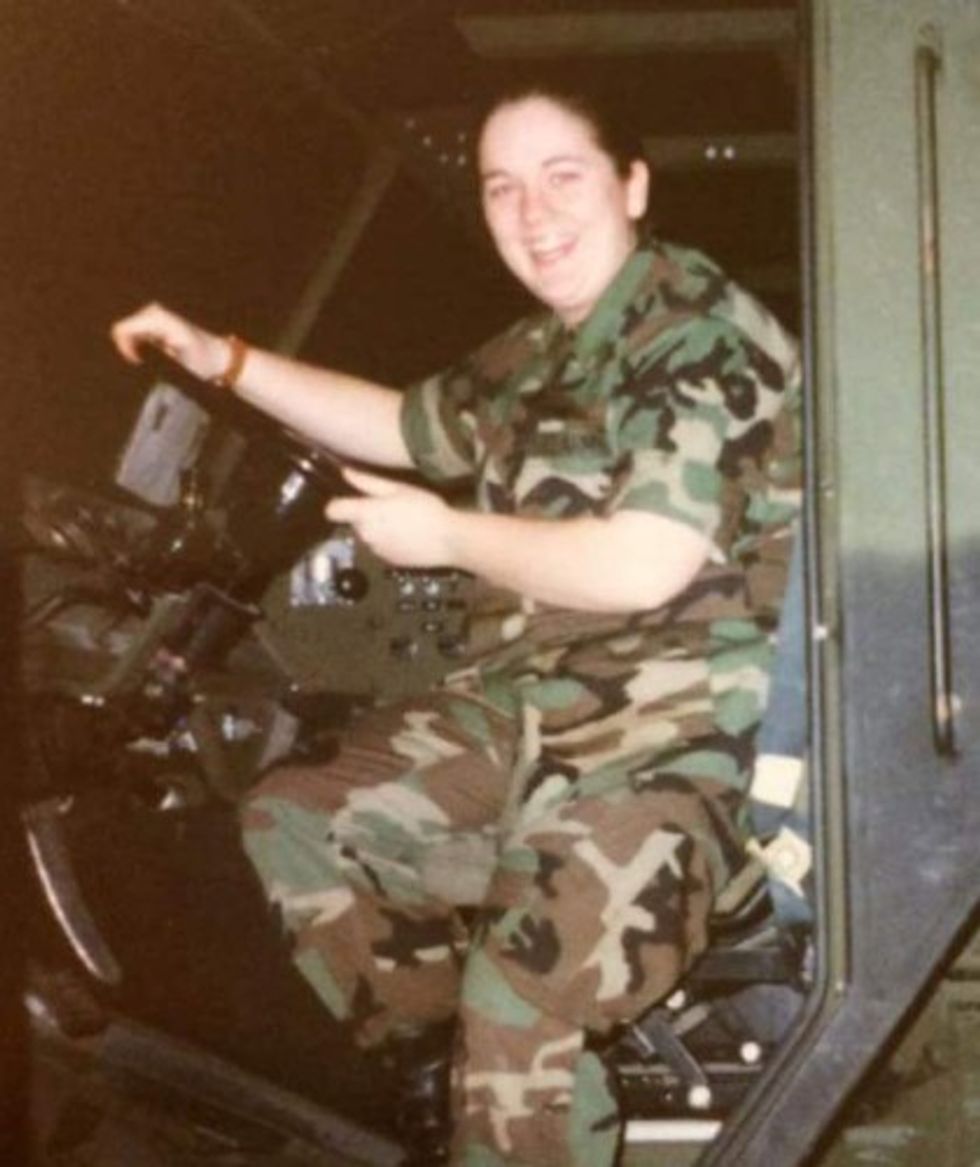 Russell in the U.S. Army Reserves
Russell started building her skillset after joining the U.S. Army Reserves in 1996. She spent the next few years performing a variety of tasks, including preparing units for shipment to Iraq and Afghanistan. Because of her hard work, Russell received an Army Commendation Medal for service at the Port of Philadelphia.
Russell said that her past experiences have enabled her to build a unique and useful skillset in the workforce. Her military background has also aided her in navigating difficult situations in her life and career.
"Things are very fast-paced working at Penske," Russell said. "Work needs to be done correctly and efficiently the first time."
Russell's dedication to excellence suits Penske well, according to Ebony Owens, Manager – Human Resources.
"Her dedication, strong discipline and respect for her peers have accelerated her career thus far with Penske," said Owens. "She really is a jewel of an employee."
Because of her own success, Russell feels Penske is a good fit for other veterans who might be looking for a new challenge.
"Even though Penske trucks are a bit different than the equipment I worked on in the military, Penske has given me many opportunities to enhance my technical knowledge and to grow with the company," said Russell.
Are you a veteran who wants to put your hard-earned mechanical skills to good use? Consider joining our highly skilled technician team. Penske offers competitive wages and a wide range of benefits. Penske is an Equal Opportunity Employer.
By Tony Kozuch