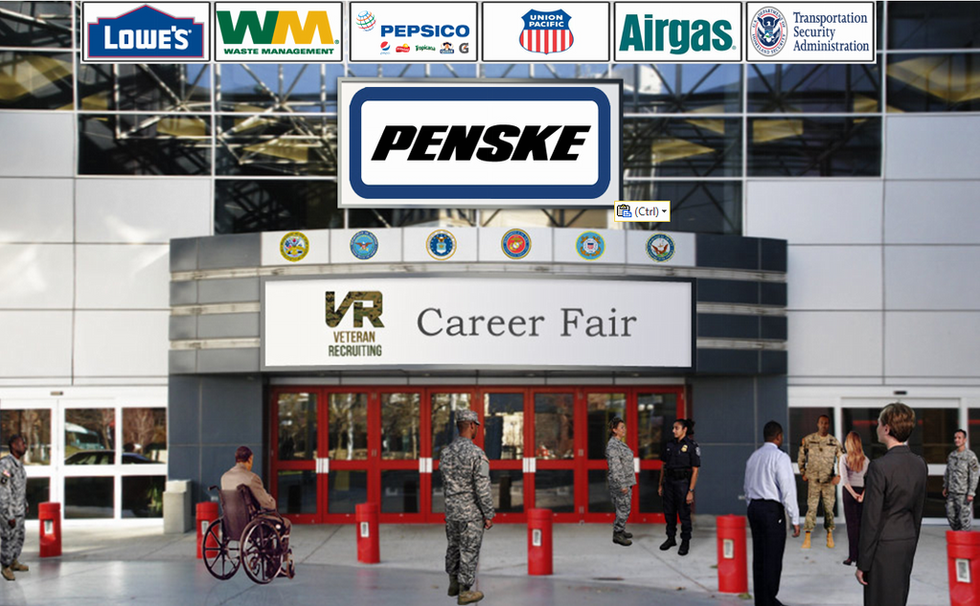 Penske Participating in 9/11 Veteran Virtual Career Fair
Penske will participate in Veteran Recruiting Services' 9/11 Virtual Career Fair from 1 – 4 p.m. EST. Wednesday, Sept. 11.
---
The virtual fair is open to active duty, veterans, guard/reservists and military spouses. Register today. Need assistance visiting the virtual fair? Watch the job seeker tutorial.
Penske recruiters will host real-time chats with prospective associates, seeking to hire for U.S. jobs such as technicians/mechanics, vehicle maintenance supervisors/managers, drivers, sales and customer service.
Penske Recruiter Lester Burrell knows firsthand about finding employment following a military career. He served in U.S. Army for six years before being honorably discharged as a Sergeant. He will be available to chat with interested candidates during the virtual fair.
"What I like most about the virtual career fairs is that you have members from all branches of the Armed Services attending," Burrell said. "Most are either getting out and trying to see how their experience in the military can fit into a company such as Penske, or they are wanting to change jobs to work for a company that appreciates their service to the country. Most of the ones who I speak to appreciate that I take time to understand what their career goals are and try to match them to a position and location that fit their situation."
Penske recently teamed up with Veteran Recruiting Services and other leading employers to support the White House Joining Forces Initiative to hire at least 50,000 veterans and military spouses by 2018.
For more information about Penske's open positions for veterans, visit Penske's post-military careers page. Penske offers competitive wages and a wide range of benefits. Penske is an Equal Opportunity Employer.
By Kandace Wertz