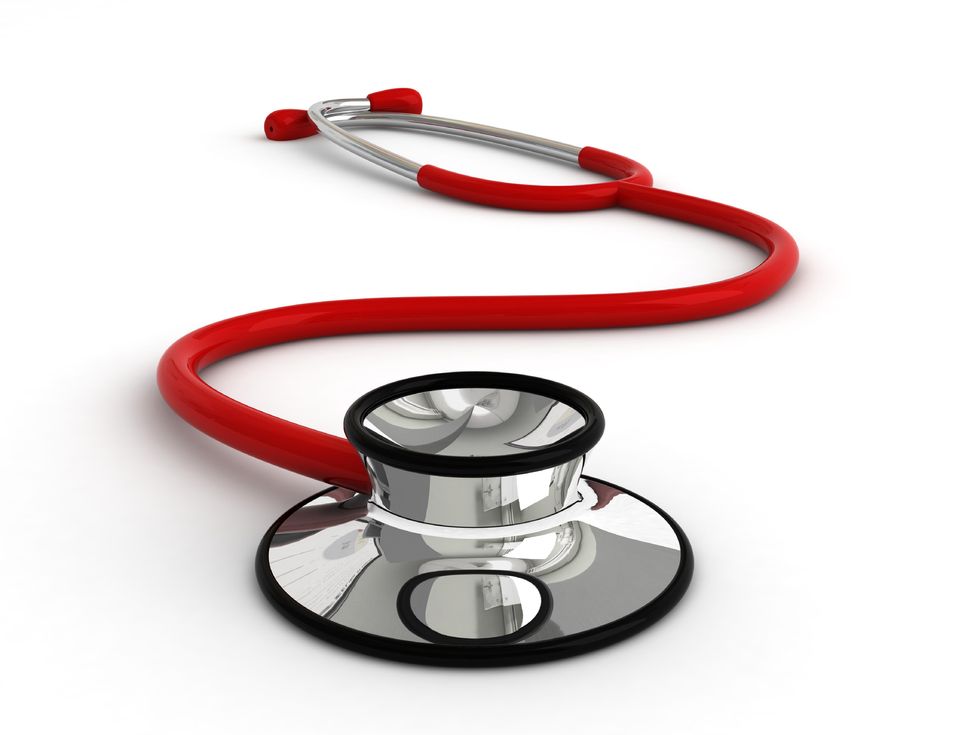 Four Ways Changes to Medical Examiner Rules Will Affect Drivers
Medical examiners will now need to begin using new forms as part of the Medical Examiner's Certification Integration rule, and the changes to the forms will have an impact on truck drivers. What follows are several changes the rule will bring.
---
1. Carriers and Drivers Should Double Check Form Numbers
Under the change, as of December 22, medical examiners are required to use the revised driver examination forms accessible from the National Registry and FMCSA websites. They are the Medical Examination Report Form, MCSA-5875 (the nine-page form the examiner fills out) and Medical Examiner's Certificate, Form MCSA-5876 (the smaller certificate that is given to the driver).
Daren Hansen, a senior editor with J.J. Keller, said carriers and drivers could experience difficulties if a medical examiner uses the wrong form.
"They should look for the form number in the upper corner and make sure the right form numbers are there — Form MCSA-5875 and Form MCSA-5876," he said. If they aren't, the carrier could get in trouble for having used the wrong forms or if the CDL driver brings in the wrong form they could be rejected, and their license could be affected."
2. Drivers May Want to Get in 45 Days Early
As part of the new form, if a medical examiner is unable to make a final determination on a driver and needs more information, such as a sleep test or information from the driver's physician, he or she could mark the form "determination pending." That would give the driver 45 days to submit the necessary information to the examiner.
If the driver has a current and valid medical examiner's certificate (MEC), he or she may continue to operate under that MEC during the 45-day period. However, if the MEC were to expire either before or during that timeframe, the driver would no longer be qualified.
"It is tough to recommend drivers go in 45 days early for an exam, but that may be what drivers need to do in order to continue driving until they submit all of the necessary information or they will want to ensure they bring in everything they need when they go in for an exam," Hansen said.
If the requested information is not provided in the allotted 45 days, a new examination will be required in order for the driver to obtain a med card.
3. Drivers May Need Multiple Exams
In the past, medical examiners could update or extend exam forms for a certain period, then file them without doing a complete new exam, but that is no longer the case.
"Let's say a driver has hypertension. Today a lot of examiners would issue a prescription and an extension on the medical card for 30 days, then have the driver come back to show his blood pressure has gone down. When the driver comes back they'd sign off on the blood pressure being down and issue a card for two years," Hansen explained. "Now they can't do that. They'll have to complete a whole new exam."
Hansen said that is partly due to the way the forms are transmitted. "Once you submit a form, you can't go in and change it again," he said, adding that drivers may be paying for a lot more exams than they used to as a result.
4. Carriers, Drivers Need to Ensure a Medical Examiner is on the National Registry
Hansen said drivers need to verify that the medical examiner they are using is actively listed on the National Medical Examiner Registry.
"They have to check for every exam and the rule says they have to document their notes about it. That could mean writing down the name and date on a napkin or on a form," he said. "They just have to have something to show the DOT they did, in fact, make the verification."
By "Move Ahead" Staff