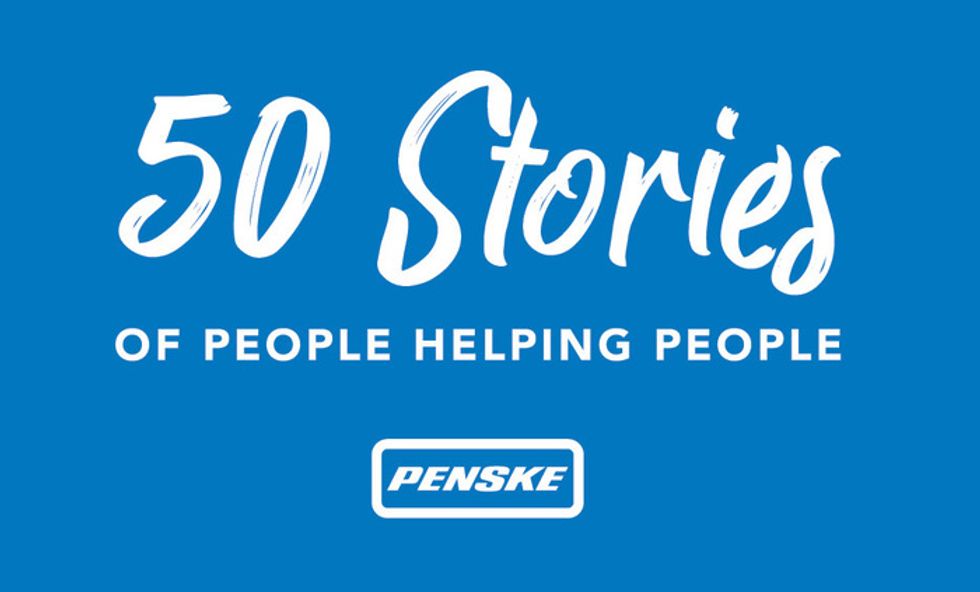 Mexico Associates Provide a Helping Hand to Those in Need
Editor's note: This story is part of our "50 Stories of People Helping People" series. As we celebrate Penske's 50th anniversary in 2019, we are spotlighting associates every Friday who are making a difference in their communities.
---
Over the past year and a half, Penske Logistics associates in Mexico have come together to donate their time and money to pay it forward in their communities. All over the country, associates got involved with several initiatives.
Below are a few of the volunteer efforts Mexico associates participated in and organized.
Coming Together When Disaster Strikes
In September 2017, destruction and devastation were left behind from the 7.1-magnitude earthquake that struck central Mexico. Hundreds of lives were lost, and residents were in need of supplies and resources. Wanting to help, Mexico associates started a food drive to help those impacted by the natural disaster. To take the donation another step further, the company donated money to assist with the efforts – doubling the monetary value of each donated item.
Over the course of three weeks, nearly 4,100 associates collected more than 32,000 articles of food, water, personal hygiene products and clothing. The total monetary contribution was more than $31,000. Additionally, some of the associates volunteered to transport the goods to the effected regions, including Oaxaca.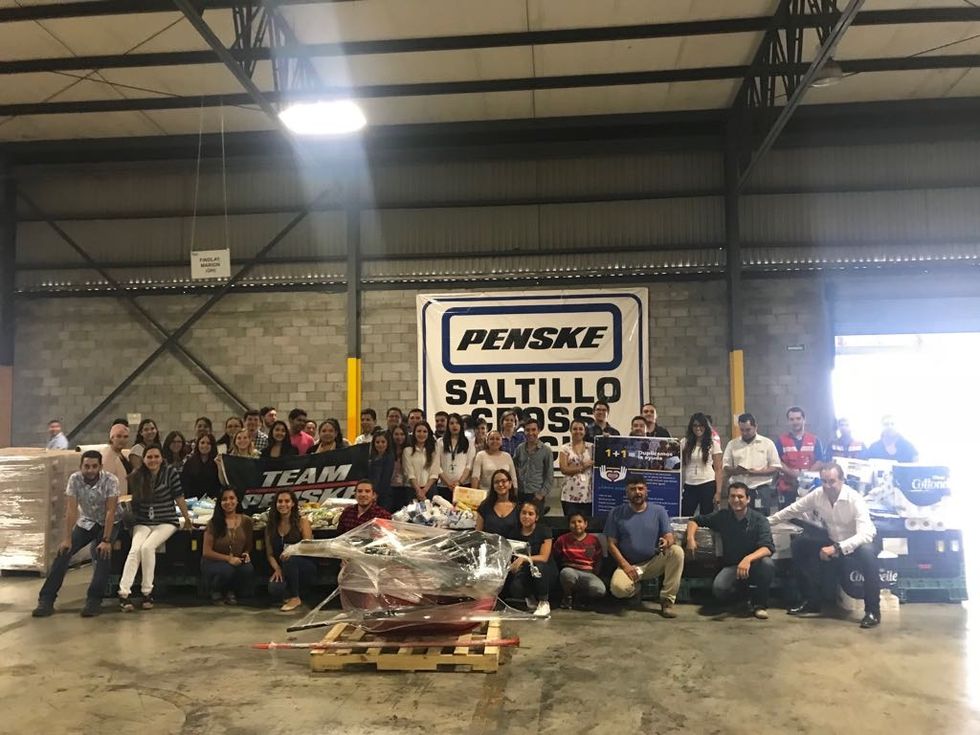 Bringing Smiles to Kids' Faces
In recognition of Children's Day 2018 – a day celebrated as a tribute to children – associates collected toys for kids in hospitals and homeless shelters. Throughout the country, people celebrate and show how much they appreciate their children. Many schools have special activities for the kids and throw parties.
Around 300 toys and dolls were gathered, and they personally delivered them to the kids in the hospitals and shelters. Associates were thrilled to take part in this day and bring smiles to the kids' faces. Penske's director of human resources in Mexico, Jorge Barriga, said the children were very grateful.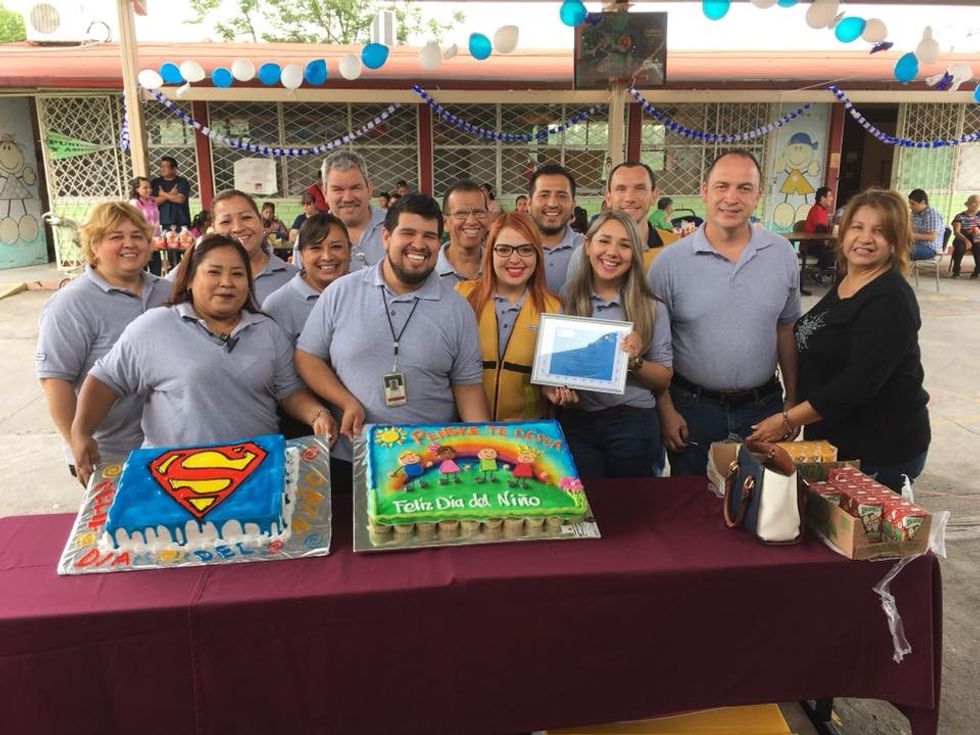 Raising Money for a Good Cause
The Teletón Foundation is a non-profit organization that raises money to build and support the Children's Rehabilitation Institute of Teletón. The Institute assists children with neurological, muscular and skeletal disabilities, including cerebral palsy, muscular dystrophy and spinal cord injuries.
This past fall, associates set up a campaign to support Teletón for the first time. For every dollar an associate donated, Penske contributed $1. In addition, one of the other ways they collected money was by placing 50 piggy banks at every location for associates to donate loose change. In total, the associates raised more than $15,000.
Fighting Hunger Five Kilometers at a Time
As a fun way to celebrate Penske's 50th anniversary and fight hunger in their communities at the same time, more than 170 associates and their families will compete in a 5k race on Sunday, March 31, in Saltillo, Mexico. Competitive associates were eager to register not only because the first men and women to cross the finish line will win prizes, but there is a charitable component attached to it. Prior to registering, associates were asked to bring at least one non-perishable food item. Collectively, the items will be donated to a local charity.
By Chris Abruzzo
Los Asociados de México Ofrecen Ayuda a los Necesitados
Nota del editor: Este reportaje forma parte de nuestra serie "50 relatos sobre personas que ayudan a personas". Ahora que celebramos el 50 aniversario de Penske en 2019, deseamos destacar a empleados cada viernes, quienes hacen la diferencia en sus comunidades.
En el último año y medio, los empleados de Penske Logística en México se han reunido para donar su tiempo y dinero para hacer una "cadena de ayuda" en sus comunidades. Los empleados en todo el país participaron en varias iniciativas.
A continuación, se describen algunas de las labores de voluntarios en las cuales participaron, y organizaron, empleados en México.
Ayuda en situación de catástrofes
En septiembre de 2017, el terremoto de magnitud de 7.1 grados que azotó el centro de México dejó destrucción y desolación. Se perdieron cientos de vidas, y los habitantes necesitaban provisiones y recursos. Queriendo ayudar, los asociados de México iniciaron una colecta de alimentos para ayudar a aquellos afectados por el desastre natural. Para llevar la donación un paso más allá, la compañía realizó una donación monetaria para ayudar con las labores, en la cual duplicó el valor monetario de cada artículo donado.
Durante un periodo de tres semanas, casi 4,100 empleados recabaron más de 32,000 artículos de comida, agua, productos de higiene personal, y ropa. La contribución monetaria total fue de más de 31,000 USD. Además, algunos de los empleados se ofrecieron de voluntarios para transportar los bienes a las regiones afectadas, principalmente el estado mexicano de Oaxaca.
Llevar sonrisas a los niños
En reconocimiento del Día del Niño 2018 en México, y como tributo a los niños, los asociados de Penske reunieron juguetes para niños en hospitales y albergues para niños sin hogar. En todo el país, los habitantes celebran y demuestran cuánto valoran a sus niños. Muchas escuelas tienen actividades especiales para los niños, y celebran fiestas.
Se reunieron alrededor de 300 juguetes y muñecas, y estos fueron entregados personalmente a los niños en los hospitales y albergues. Los asociados estuvieron muy entusiasmados de participar en este día y de llevar una sonrisa a los niños. El director de Recursos Humanos de Penske, en México, Jorge Barriga, dijo que los niños estaban muy agradecidos.
Recaudación de fondos para una buena causa
La Fundación Teletón es una organización sin fines de lucro que recauda fondos para construir y mantener los Centros de Rehabilitación Integral para Niños del Teletón (CRIT). El Instituto ayuda a los niños con discapacidades neurológicas, musculares y óseas, incluyendo parálisis cerebral, distrofia muscular, y lesiones en la médula espinal.
El otoño pasado, los empleados realizaron una campaña para apoyar al Teletón por primera vez. Por cada dólar que los empleados donaron, Penske contribuyó con 1 USD. Además, otra de las maneras que recabaron fondos fue al colocar 50 alcancías en cada sitio operativo para que los empleados pudieran donar sus monedas. En total, los empleados reunieron más de 15,000 USD.
Combatir el hambre cinco kilómetros a la vez
Más de 170 empleados y sus familiares competirán en una carrera de 5 kilómetros el domingo 31 de marzo en Saltillo México, como una manera divertida de celebrar el 50 aniversario de Penske, así como para combatir el hambre en sus comunidades. Los asociados estuvieron muy ansiosos de inscribirse no solo porque los primeros hombres y mujeres en cruzar la meta ganarán premios, sino porque también existe un elemento filantrópico. Antes de inscribirse, se pidió a los empleados que trajeran al menos un artículo alimenticio no perecedero. Los artículos serán donados a una beneficencia local de forma colectiva.